The rate of child marriage in Yemen has skyrocketed over the course of the country's devastating civil war, according to a UNICEF report released on Monday. More than two-thirds of girls in the country are now married off before their 18th birthday, up from 50 percent before the conflict.
The increase in child marriage is one of the ripple effects of the two-year civil war that has killed more than 10,000 people and left around 19 million people in need of some form of humanitarian aid. The report estimates that one child dies every 10 minutes in Yemen from preventable causes, and that 80 percent of families are in debt or borrowing money.
Amid this heightened insecurity, UNICEF says that a growing number of families are turning to child marriage as a coping mechanism. Families marry off girls in the hope that their husband will be able to provide for them, to lessen their own cost of child care or in order to seek dowry payments. The practice is especially prominent in areas with large populations of internally displace persons.
In addition to the rise of child marriages, the report also says gender-based violence has increased by 63 percent since the war began. Nearly 3 million women and girls in Yemen are at risk of gender-based violence, the United Nations Population Fund said late last year.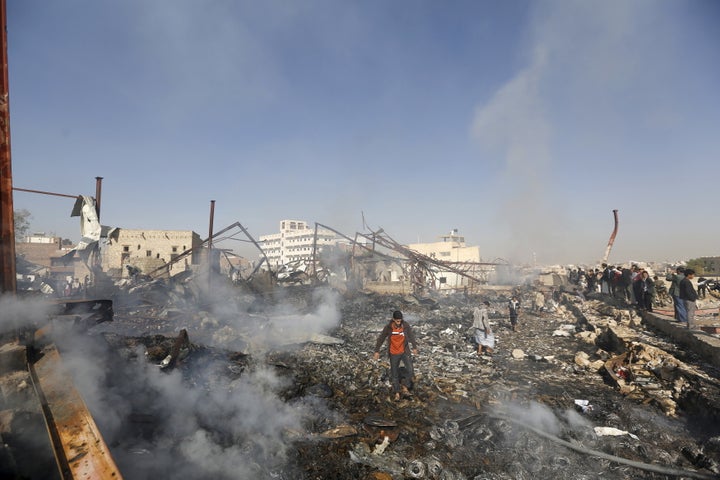 Although the prevalence of child marriage has risen as a result of the war, Yemen has long struggled with the practice, and there is no minimum legal age requirement for marriage in the country. In 2013, there was an international outcry after a Yemeni human rights activist claimed an 8-year-old girl died of internal bleeding on her wedding night after marrying a 40-year-old man.
Child marriage can cause immense physical and psychological harm to girls, human rights groups say. These marriages often cut short the education of girls by taking them out of school, as well as put them at risk of domestic abuse and rape. Rights groups have repeatedly called on authorities in Yemen to take action to end child marriage.
But there's no indication that the humanitarian situation in Yemen shows any signs of improving, and the UN has warned that a famine is looming that could worsen the already dire conditions.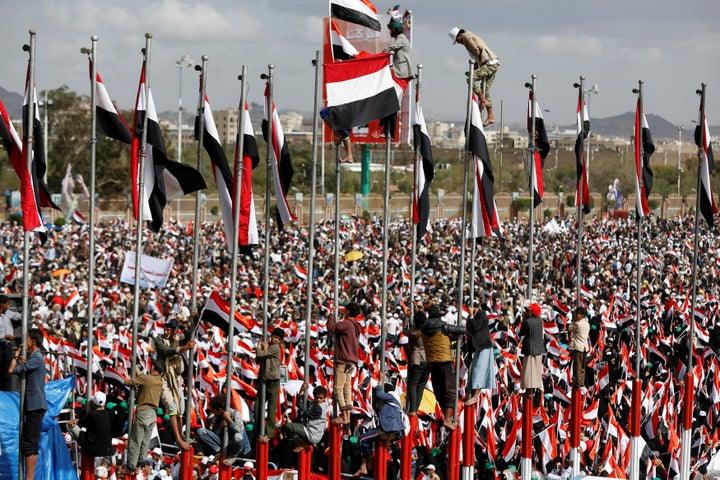 The country is currently fractured, as an Iranian-backed Houthi rebel movement linked with former President Ali Abdullah Saleh is in conflict with loyalists of internationally recognized President Abdrabbah Mansour Hadi, who has been ousted from power. A Saudi Arabia-led military intervention in support of Hadi has killed thousands in airstrikes, while the kingdom has also put in place a naval blockade that is exacerbating the humanitarian crisis.
The conflict marked its second anniversary on Sunday, as enormous crowds of Houthi supporters demonstrated in Yemen's capital of Sanaa against Saudi Arabia and the United States — which gives military support to the Saudis.
UNICEF's report calls for a political solution that will provide a negotiated end to the war in order "to spare an entire generation of children from starvation, trauma and destitution."
Before You Go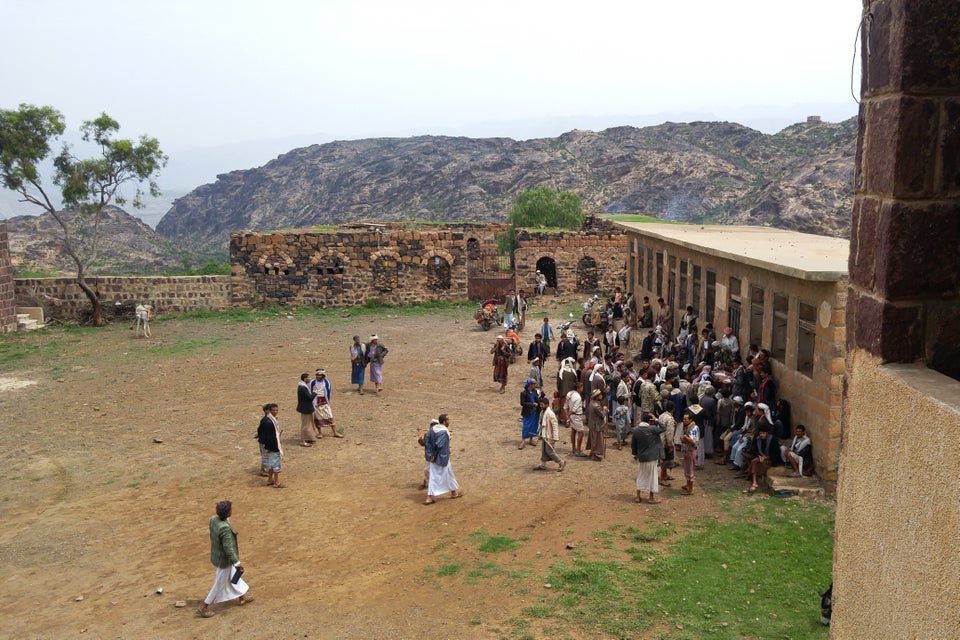 Aid Distribution in Yemen
Popular in the Community