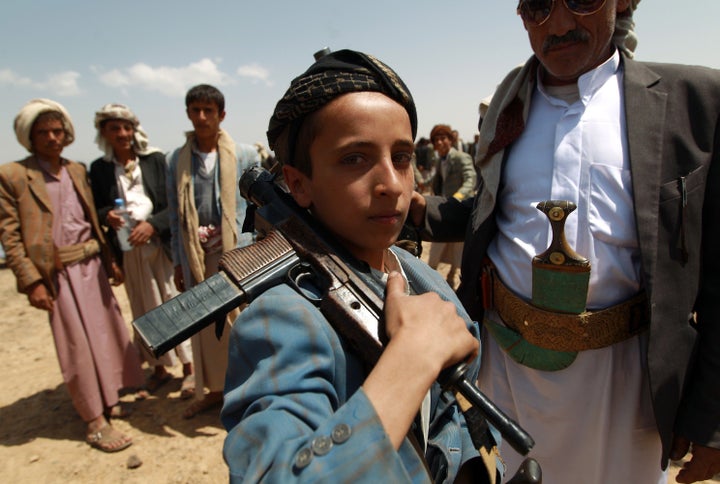 Every week, The WorldPost asks an expert to shed light on a topic driving headlines around the world. Today, we speak with Julien Harneis, UNICEF's representative in Yemen.
Throughout Yemen's turbulent history, children have been armed and sent into battle by an array of armed groups and regime forces.
The international community has been trying to end the practice, and in recent years the U.N. successfully pushed the government and the rebel Houthi group to promise to stop the use of child soldiers.
But last March, an advancing Houthi takeover prompted neighboring Saudi Arabia and a coalition of allies to launch airstrikes in support of Yemen's embattled government. Ten months later, the civil war has claimed the lives of more than 6,000 people, including over 700 children. The number of child fighters has swelled.
Meanwhile, the war has sparked a humanitarian disaster in the country, already the poorest in the Arab World. Some 1.3 million children under 5 years old are at risk of malnutrition, and at least 2 million children are out of school, according to the United Nations Children's Fund (UNICEF).
The WorldPost spoke to Julien Harneis, UNICEF's representative in Yemen, about how the war has pushed children into battle.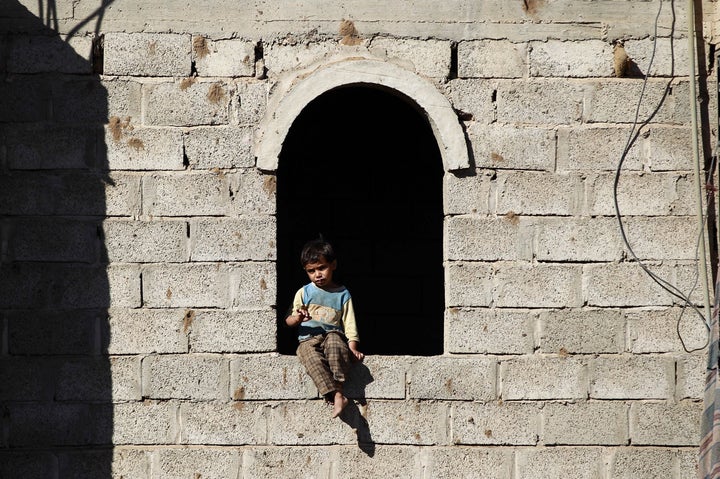 Have children always participated in conflict in Yemen?
It's a long-term problem in Yemen. In Yemeni culture, it's considered that you come into manhood at the age of 14 or 15 years old, and part of being a man is taking up a weapon. Yemen has the second-highest amount of arms per capita after the United States, so there's a very strong gun culture in Yemeni society.
However, this current conflict has exacerbated the problem. More children have been drawn into armed groups than was the case in the past. Now, there's a war across the country and children are getting dragged into it.
Are all sides of the conflict using child fighters?
Certainly, it is something we see more frequently with the Houthis. However, we also see it with the [pro-government] popular committees in the south of Yemen. So it's not limited to any one group.
What is life like for a child fighter in Yemen -- do they get paid? Do they get sent into combat?
They do receive a small payment. Many of the children are guarding checkpoints on roads -- in fact I saw some this morning. But they're also on the front line fighting as well. Many children have been captured by rival armed groups, and progressively children are also being killed in fighting.
What do you think is a realistic estimate for the number of child fighters in Yemen at the moment?
It's really not possible to say, unfortunately. That would require us to be able to travel around the country and do a count, and that's not possible in this context. Based upon driving around and working in different parts of Yemen, I can say that there is a very significant proportion of the fighters who are children.
It's very hard to put a number on it, but when I say a significant proportion, it is getting towards that sort of number.
Those are verified numbers -- we identify a child associated with an armed group and double check to make sure that is correct. Because it requires a certain level of verification, it's obviously a gross understatement of the reality. There are many, many more children who form part of armed groups.
"Yemen has the second-highest amount of arms per capita after the U.S., so there's a very strong gun culture in Yemeni society."
What are the main factors that lead children to join the ranks of the fighters?
Part of it is social pressure. Children believe misguidedly that by doing this they're doing the right thing by their society. Part of it is economic. Young children who join a fighting group receive a small amount of money, which encourages them to do so. However, we do see an increasing tendency for armed groups to go out and encourage children -- or even stronger than that, increase pressure on them -- to join the armed groups.
Do children from all walks of life get recruited?
It really depends on the conflict dynamics. When there was fighting in the southern city of Aden, children from urban areas were involved. There is a tendency towards children from more economically deprived backgrounds [joining armed groups], but we also have instances of children from middle-income families. It's a fairly broad-based phenomenon.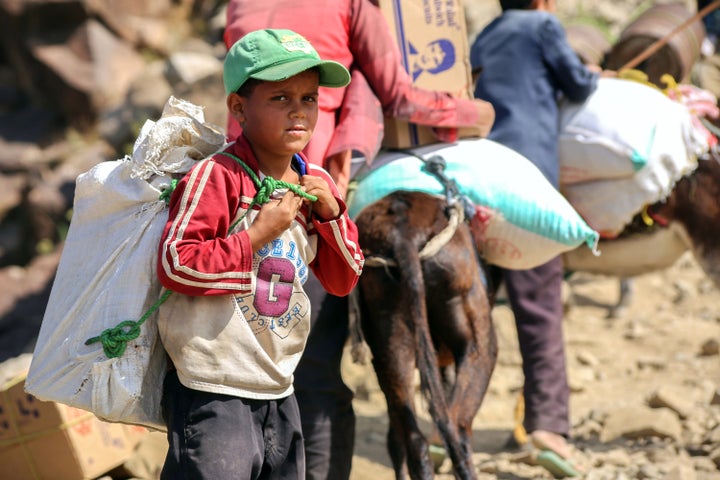 Before the war, the U.N. had made some progress in getting commitments from the government of Yemen and the Houthis not to use child soldiers. Is all that work undone now?
We have managed to maintain at least a dialogue on the subject with the Houthis, the popular committees and the armed forces -- about how children can be released, and how we can avoid further recruitment. But we've yet to see results.
Obviously much of the progress of last year has been lost -- not just on child recruitment but also on the political project towards a more peaceful society.
What does the participation of children in Yemen's war portend for the future of the country?
It's terrible to see children as young as 10 or 11 years old carrying Kalashnikovs. It's just wrong.
It also destroys the education of hundreds, maybe thousands, of children. Instead of being able to contribute to society through their education, getting into business or work for the health services, they won't have those chances. It will presumably contribute to making Yemen a more violent society, which is deeply regrettable.
This interview has been edited and condensed for clarity.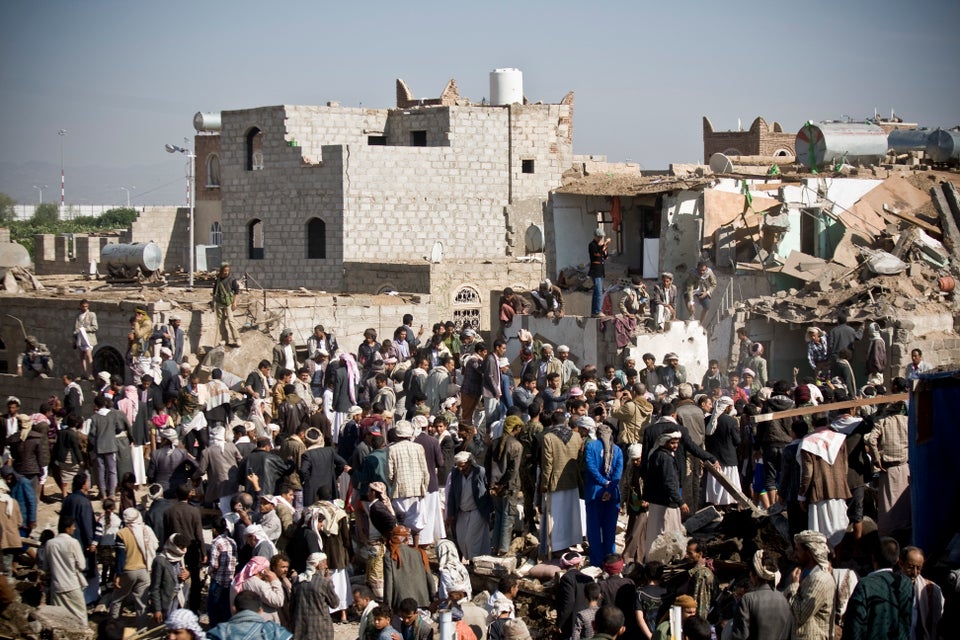 Saudi Airstrikes Yemen
Related
Popular in the Community