A deadly cholera outbreak that has plagued Yemen since last year reached a grim milestone on Sunday as the number of suspected cases surpassed more than 300,000.
More than 1,700 people in the war-torn country have died of cholera in the past months, the International Committee of the Red Cross announced on Monday, and 300,000 people are suspected to be ill.
The epidemic is now growing at the staggering rate of 7,000 new cases per day, said Robert Mardini, the Red Cross regional director for the Middle East, in a tweet. The capital of Sanaa and the regions of Hodeida, Hajjah and Amran are among the hardest hit.
"Unfortunately, we have a perfect storm in Yemen," ICRC spokeswoman Iolanda Jaquemet told HuffPost on Monday. "The country has been brought to its knees because of this conflict."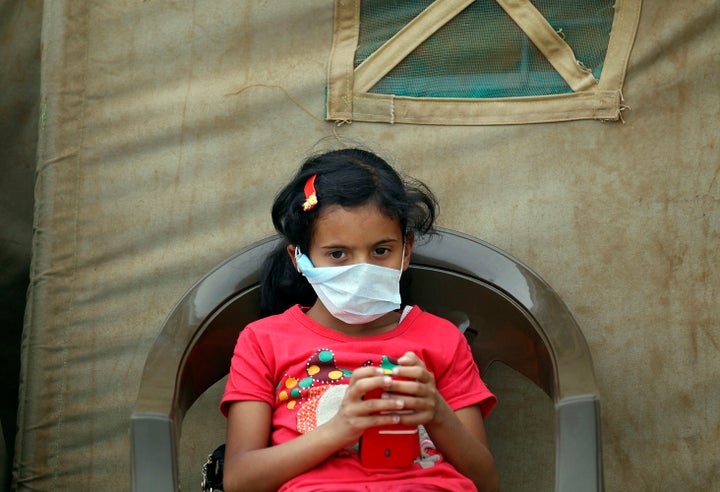 Cholera is an acute diarrheal disease caused by the ingestion of contaminated food or water, and it can be fatal. Yemen's historic poverty and years of fighting between the Yemeni government and Houthi rebels have made access to clean water "a luxury" there, Jaquemet said. Over 14 million Yemeni civilians do not have access to clean water.
In addition, the war has left more than half the country's health care facilities closed or partially functioning due to severe medicine and staff shortages and inadequate infrastructure and equipment. A de facto blockade imposed by Saudi Arabia also contributes to the shortage of pain medication, antibiotics, vaccines and other surgical equipment, according to a report by the NGO network Watchlist on Children and Armed Conflict.
Half the people affected with cholera in Yemen are classified as having severe cases of the disease, meaning they are or will be in desperate need of medical care such as intravenous fluids and antibiotics, said Jaquemet.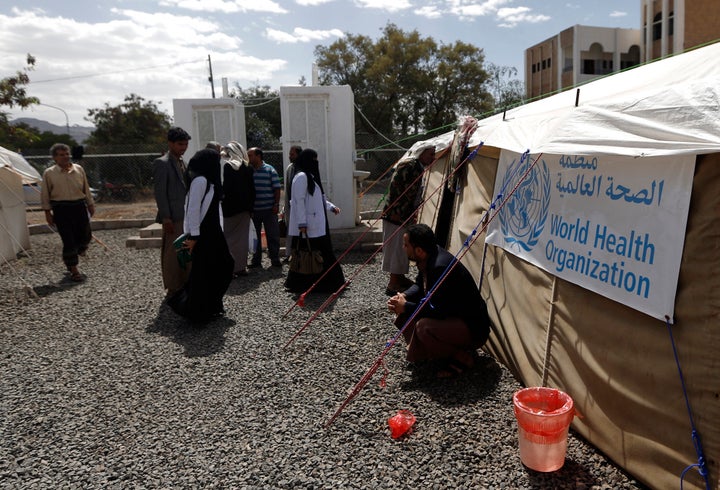 Just two months ago, the World Health Organization called the epidemic in Yemen "the worst cholera outbreak in the world."
The WHO reported at the time that the number of cholera cases in the country surpassed 200,000, meaning that the epidemic has since increased at an alarming rate.
Preventable diseases like cholera target the most vulnerable civilians first, such as older people and children. Thirty-three percent of people who die from the disease are over age 60, while half the infections occur in children under 15 years old, according to the WHO.
Sanaa declared a state of emergency in May and called for international help to deal with the crisis. Yemen's health ministry, run by Houthi rebels, said via its news agency, Saba, that the outbreak was "unprecedented" and had become impossible to contain.
"The situation is in Yemen absolutely tragic," ICRC's Jaquemet said on Monday. "There just isn't enough attention to given to the situation."
Related
Popular in the Community