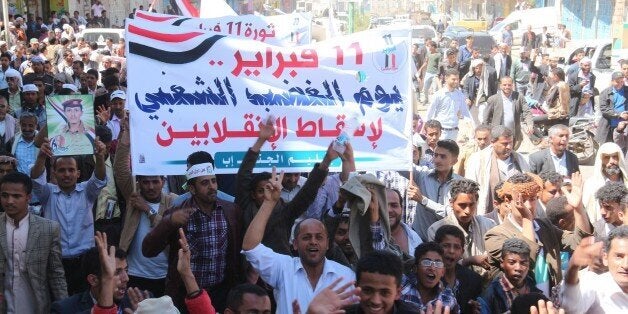 SANAA, Feb 11 (Reuters) - The United States, Britain and France closed their embassies in Yemen over security fears as the takeover of the country by a Shi'ite Muslim militia group threatened all-out civil war.
Tens of thousands of demonstrators took to the streets of the central city of Taiz on Wednesday and hundreds more in the capital Sanaa in the largest protests yet against the Houthi movement, which overran Sanaa in September and formally took power last week.
The United States stopped work at its embassy and withdrew its diplomatic staff on Tuesday.
"Recent unilateral actions disrupted the political transition process in Yemen, creating the risk that renewed violence would threaten Yemenis and the diplomatic community in Sanaa," U.S. State Department spokesperson Jen Psaki said.
France and Britain followed suit on Wednesday, while employees of the German embassy said its mission was also getting rid of sensitive documents and would soon close.
The Houthi movement has called its moves a "revolution" and says it advanced from its traditional redoubts in northern Yemen to rid the country of corruption and economic peril.
Their slogan is "Death to America" and their leader Abdel Malik al-Houthi has blasted what he calls Western meddling in Yemen.
But Houthi struck a conciliatory tone in a televised speech on Tuesday as dialog continued among Yemeni parties who mostly oppose the Houthi decision to dissolve parliament.
"It is in the interest of every power, domestic and foreign, to stabilize this country," he said.
Opponents of the Iranian-backed group, including Yemen's rich Sunni Gulf neighbors, have decried the takeover as a coup.
Houthi fighters, bedecked in tribal robes and automatic rifles, were out in force manning checkpoints and guarding government buildings they control in the capital.
Gunmen shot in the air and thrusted daggers at protesters opposing their rule. In Taiz, which the Houthis do not control, huge crowds carrying banners chanted slogans against the group and called for their downfall.
Fanning out into Yemen's west and center in recent months, Houthi forces advanced far south through several districts on Tuesday night according to local officials.
Leaders and Sunni tribesmen in the southern and eastern regions, which the group has yet to seize are arming themselves against their push and are in some cases making common cause with Yemeni Al Qaeda militants, leading to fears of an all-out sectarian war.
(Reporting By Noah Browning; Editing by Angus MacSwan)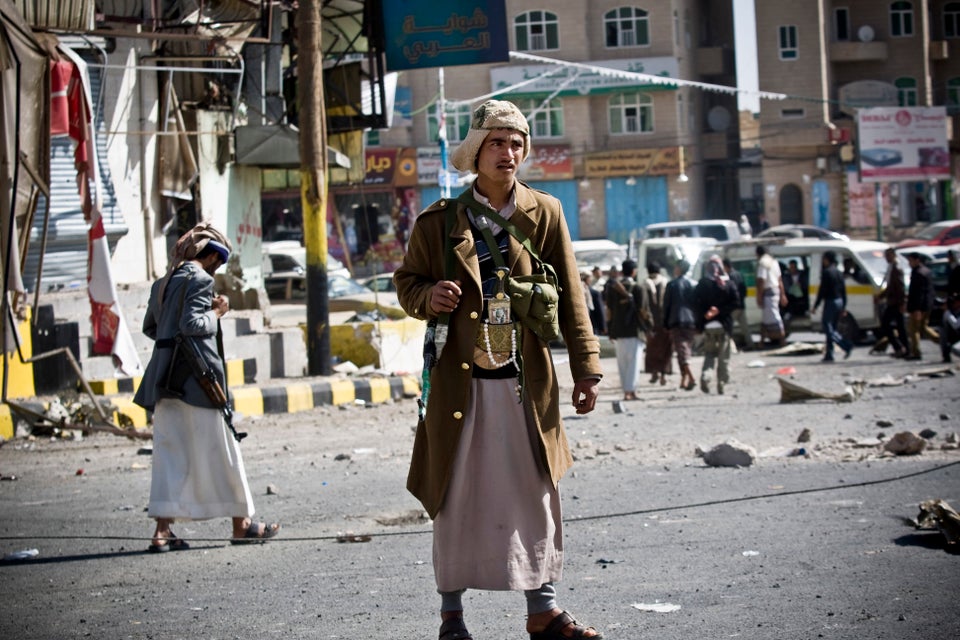 Houthi Takeover In Yemen
Popular in the Community