"My sister Rana and I used to attend ballet classes," recalled a young refugee girl from Yemen, struggling to hold back tears while reminiscing about her life before the war.
When violent clashes broke out between Yemen's Houthi rebels and a Saudi-led coalition of Gulf Arab states in March 2015 ― the early stages of a vicious and ongoing power battle ― her pleasant memories were quickly replaced by terror and tragedy.
"We used to sleep on the floor ― not in bed ― so that when an explosion happened, the glass wouldn't shatter on us," explained the girl, who eventually fled the capital city of Sana'a with her family to escape the dangers of living in a war zone.
She and five other refugee children tell their heartbreaking stories of displacement in a poignant video produced by filmmaker Shatha Alghabri and shared by Oxfam International, a global nonprofit humanitarian aid organization.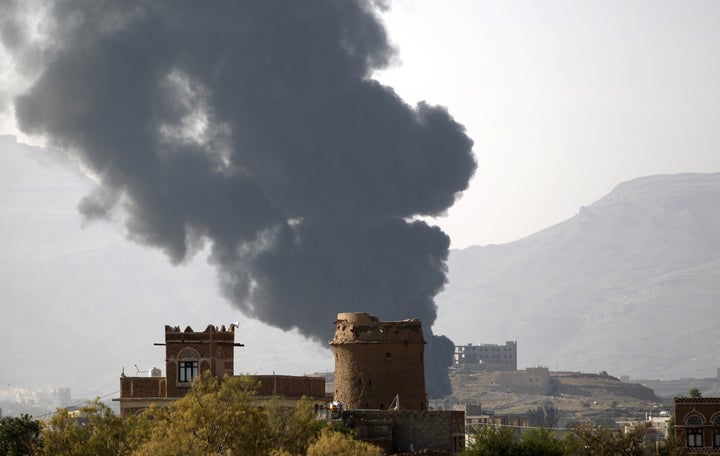 The children talk about how deeply they miss their friends and neighbors back in Yemen, and their dreams of returning home when the conflict ends. Some have been separated from their parents and are waiting to be reunited. All are haunted by the violence that forced them to leave everything familiar in search of a safer life.
"I was in a deep sleep. Suddenly I woke up in fright," recounted a little boy, describing heavy airstrikes pounding the area near his home in Yemen. "My parents held me tight. They were scared." When asked what he would do if he could be president of Yemen, the child responded: "I would clean up the blood."
A damning report from the United Nations Children's Fund reveals that during the first year of the crisis in Yemen, more than 1,300 children were wounded and at least 900 died, accounting for nearly one-third of all civilian deaths. More than 1 million children have been displaced, and hundreds of thousands face severe malnutrition.
With an optimistic conclusion, the video poses a simple question to the six young refugees: If the war ended, would you go back to Yemen?
"I'd go back," one little girl exclaims with a huge smile. "It's my country; my home." 
Calling all HuffPost superfans!
Sign up for membership to become a founding member and help shape HuffPost's next chapter
BEFORE YOU GO
PHOTO GALLERY
Saudi Airstrikes Yemen