The father of the Navy SEAL killed in a botched Yemen raid last month wants an investigation into the White House-ordered operation that claimed his son's life.
Bill Owens, the father of Chief Petty Officer William "Ryan" Owens, the Navy SEAL who died in the operation, accuses the Trump administration of using his son as a political prop in an interview published Sunday in The Miami Herald.
"Don't hide behind my son's death to prevent an investigation," he said of the mission, which was intended for servicemen to gather laptops, cellphones and intelligence about al Qaeda in the Arabian Peninsula but morphed into a fiery battle that killed Owens and several civilians.
"I want an investigation. … The government owes my son an investigation," he told The Herald, adding that he couldn't bear to meet President Donald Trump when he came to pay his respects as Ryan's casket was carried off the military plane.
"Anyone who undermines the success of that raid owes an apology to the life and service of Chief Owens," Spicer said.
Sen. John McCain (R-Ariz.) is among the detractors.
"I don't believe you can call it a success," he told reporters shortly before Spicer gave his remarks.
White House deputy press secretary Sarah Huckabee Sanders suggested Trump may be open to a White House investigation into the raid, which was the first high-risk military operation under his watch.
"I haven't had the chance to speak with him directly about that, but I would imagine that he would be supportive of that," Sanders told ABC on Sunday.
Support HuffPost
The Stakes Have Never Been Higher
Before You Go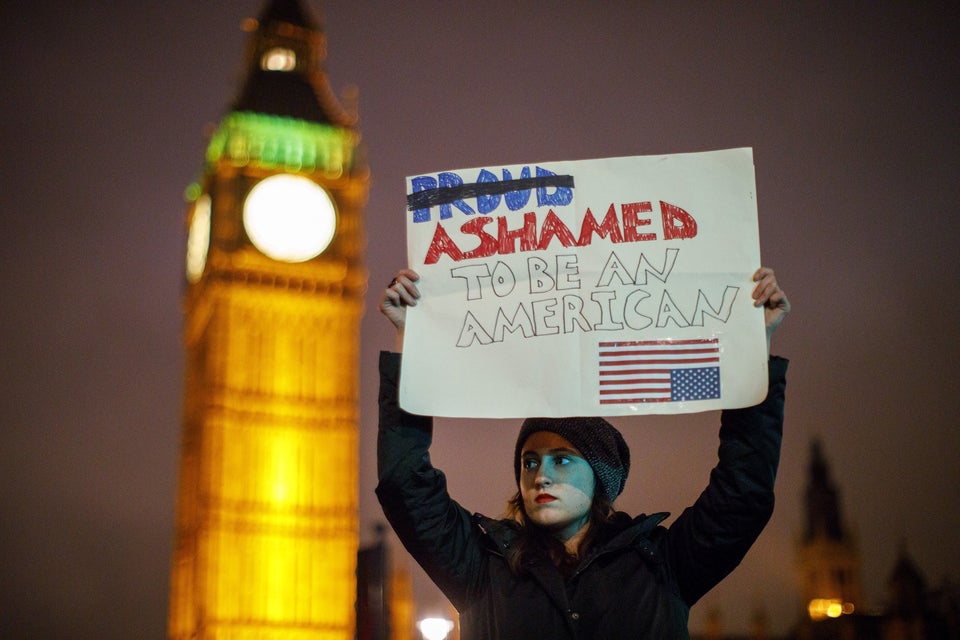 The World Protests President Trump
Popular in the Community