On the first day of Saudi Arabia's intervention into Yemen's civil war in March of last year, warplanes bombed a residential compound on the outskirts of the capital Sanaa, killing dozens of people inside.
A Yemeni human rights organization said a coalition led by Saudi Arabia killed 27 civilians, including 15 children, in the strikes on the Bani Hawat neighborhood on March 26, 2015.
Yemeni artist Murad Subay headed to the compound with a group of friends a few weeks later, and together with local kids painted 27 flowers on its walls, 15 of them with just one leaf to symbolize the children whose lives were lost.
It was the beginning of the 28-year-old's latest street art campaign, "Ruins."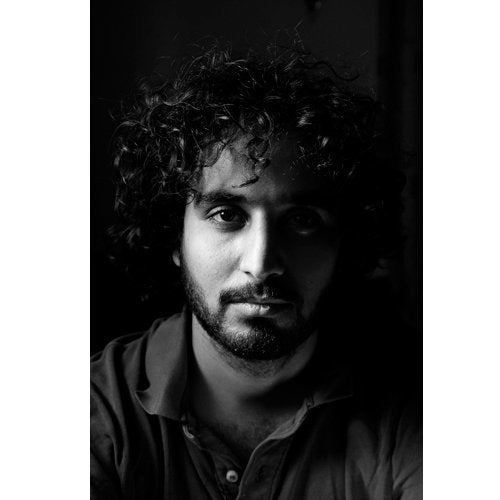 At least 6,200 people have been killed since last march in the latest round of conflict, in which Saudi Arabia's military coalition and its Yemeni ally President Abd-Rabbu Mansour Hadi are battling Yemen's Houthi rebels and supporters of ex-president Ali Abdullah Saleh.
"They have destroyed everything," Subay told The WorldPost of the warring parties. "So, what can we do? Just this: Not remain silent, commemorate the innocent people who have been killed, and highlight the cost of this war."
Over the past year, Subay and fellow artist Thi Yazen have gone to areas where the war has destroyed homes or killed civilians, and covered them in murals.
"What can we do? Just this: Not remain silent, commemorate the innocent people who have been killed, and highlight the cost of this war.""
U.N.-sponsored peace talks between the government and rebels began on Thursday, 10 days into a shaky truce. Government representatives said their expectations of the talks were low, while Yemenis on social media urged the leaders: "Don't come back without peace."
"I hope this is an opportunity, and it's not just me," Subay said. "There are millions of Yemenis who want peace... who need peace."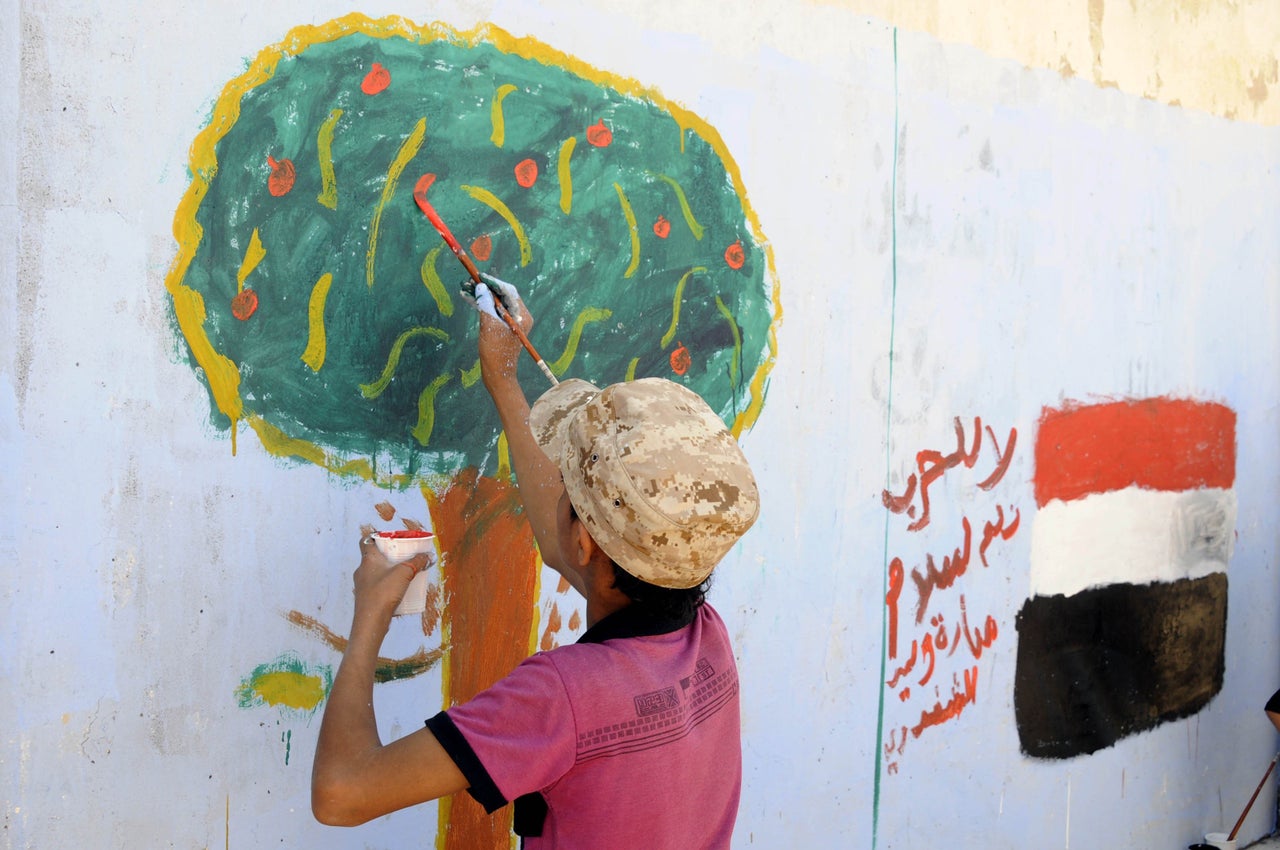 Subay has been making his case for peace in Yemen through street art projects for the past five years.
The Arab Spring uprisings of 2011 were a rude political awakening for the young artist. He joined thousands of Yemenis protesting then-president Saleh's three-decade grip on power. He and his friends helped form a security cordon around Sanaa's "Change Square" to prevent people bringing in weapons into peaceful sit-in.
But in the end, Yemeni activists weren't able to stop the pro-democracy uprising from being hijacked by the political forces tussling over power in Yemen. The protests became street battles, and Saleh cut a deal to leave office in exchange for legal immunity, allowing him lurk around Sanaa trying to undermine the new government led by Hadi.
Subay was disgusted by the way politicians exploited the revolution. "It turned out that there was a game inside the revolution," he said. "I was so frustrated by what happened, and that the country was heading into turmoil, and all I wanted to do was paint."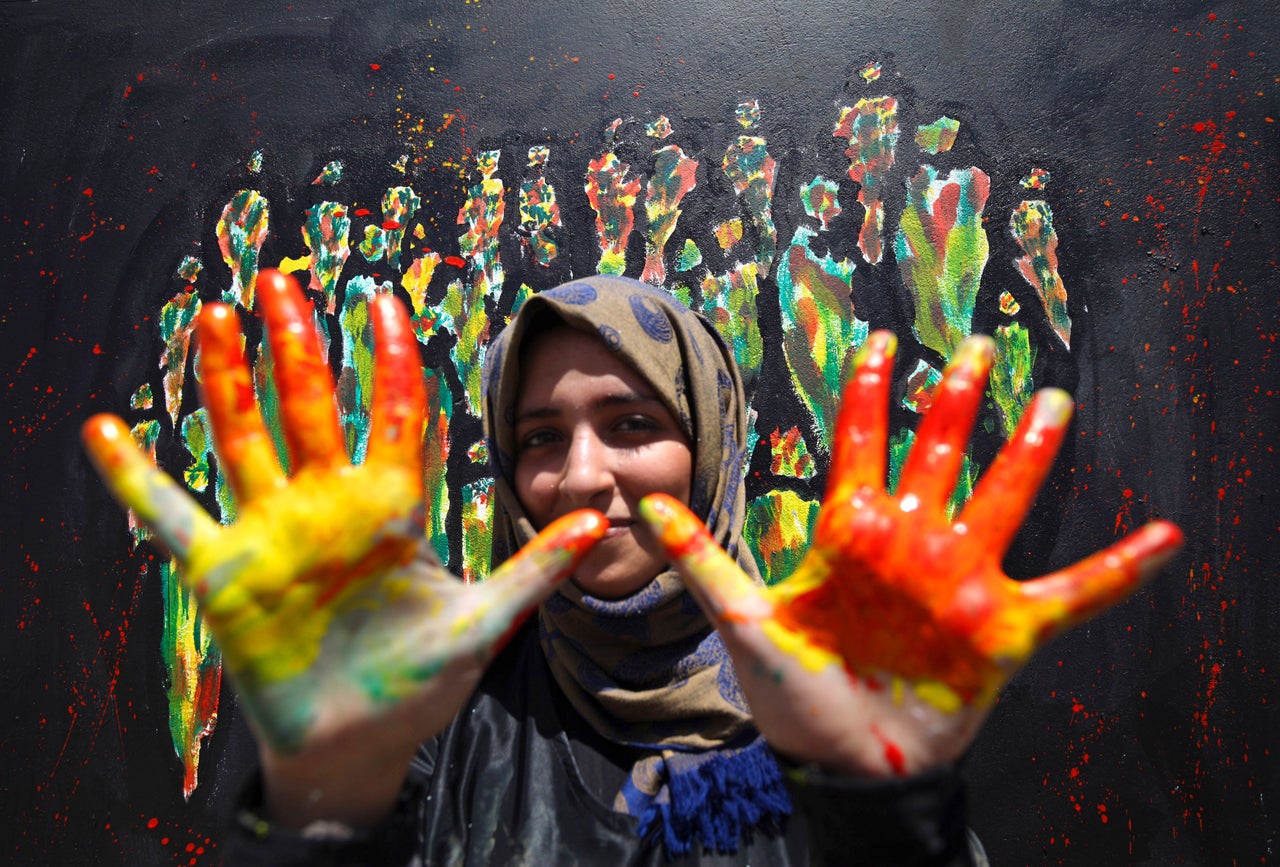 In March 2012, he launched his first street art campaign, "Color the walls of your street." He and his friends headed into battle-scarred neighborhoods where different factions were fighting for control, and covered them in colorful murals.
On social media, Subay invited people to come help them paint, and after a week, dozens of people started to show up, bringing their kids and their own paints. Similar murals began to appear on the walls of other cities.
"It's like protesting by colors," Subay said. "We painted to paint on the ugliness of war, and say there are options instead of going to war and using weapons."
"To use colors -- it is better than to use bullets."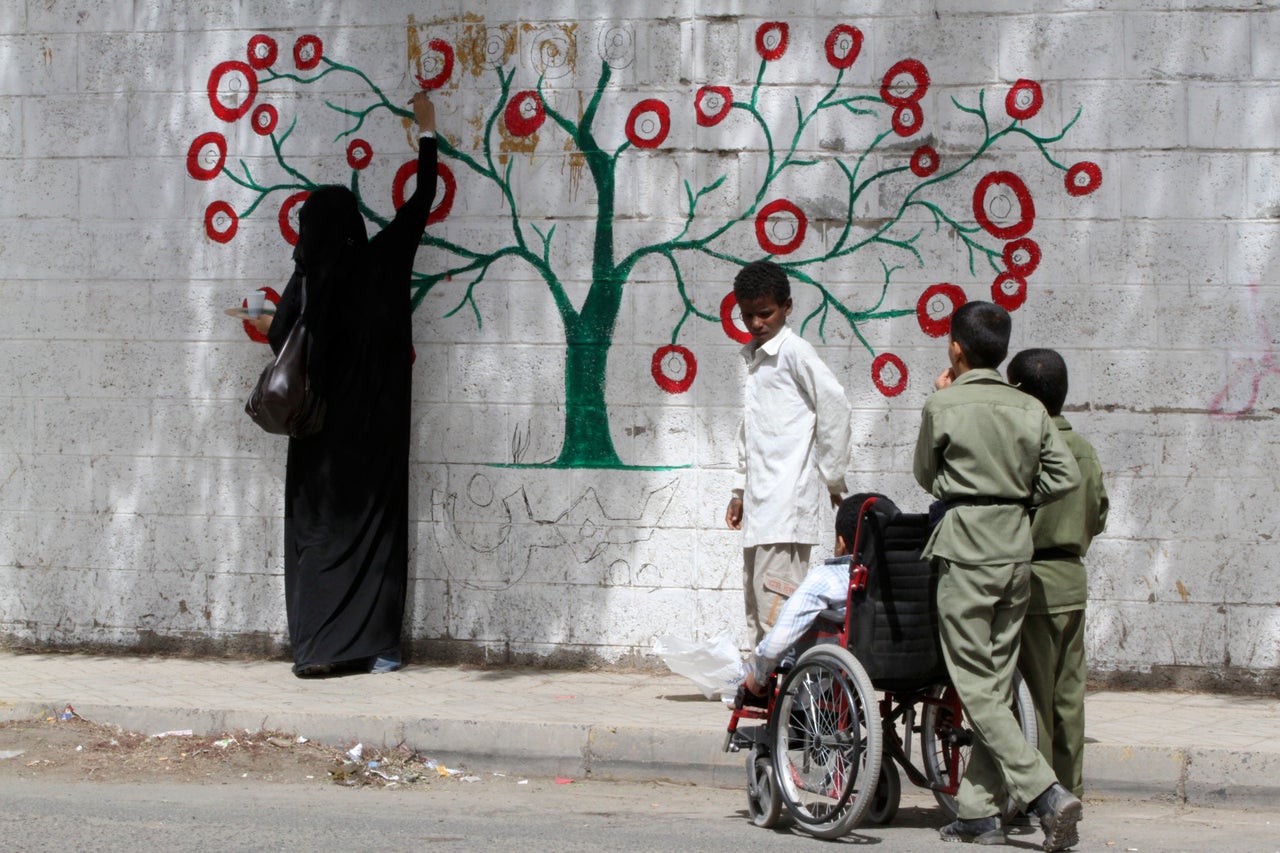 One of Subay's next street art campaigns brought him into more direct confrontation with authorities. Inspired by the investigations of his friend, Yemeni journalist Sami Ghalib, into enforced disappearances in Yemen, Subay launched "The walls remember their faces" in September 2012. Over the next seven months, he and his collaborators painted portraits of over 100 Yemenis thought to have been secretly kidnapped or killed by authorities since the 1960s.
"It was very simple -- just faces and names -- but they are not remembered," Subay said. "The people responsible for these crimes have silenced every voice who wanted to say something about this."
Subay found his murals kept getting erased, but his team would just go back and repaint them, and add more portraits of the disappeared.
They also took the campaign right to the heart of the regime -- painting faces of the disappeared on the walls of the intelligence agency, and outside the offices of powerful general Ali Mohsen al-Ahmar and ex-president Saleh. This drew the ire of Yemeni security forces, but Subay says the families of the disappeared and media who accompanied the painters prevented their arrest.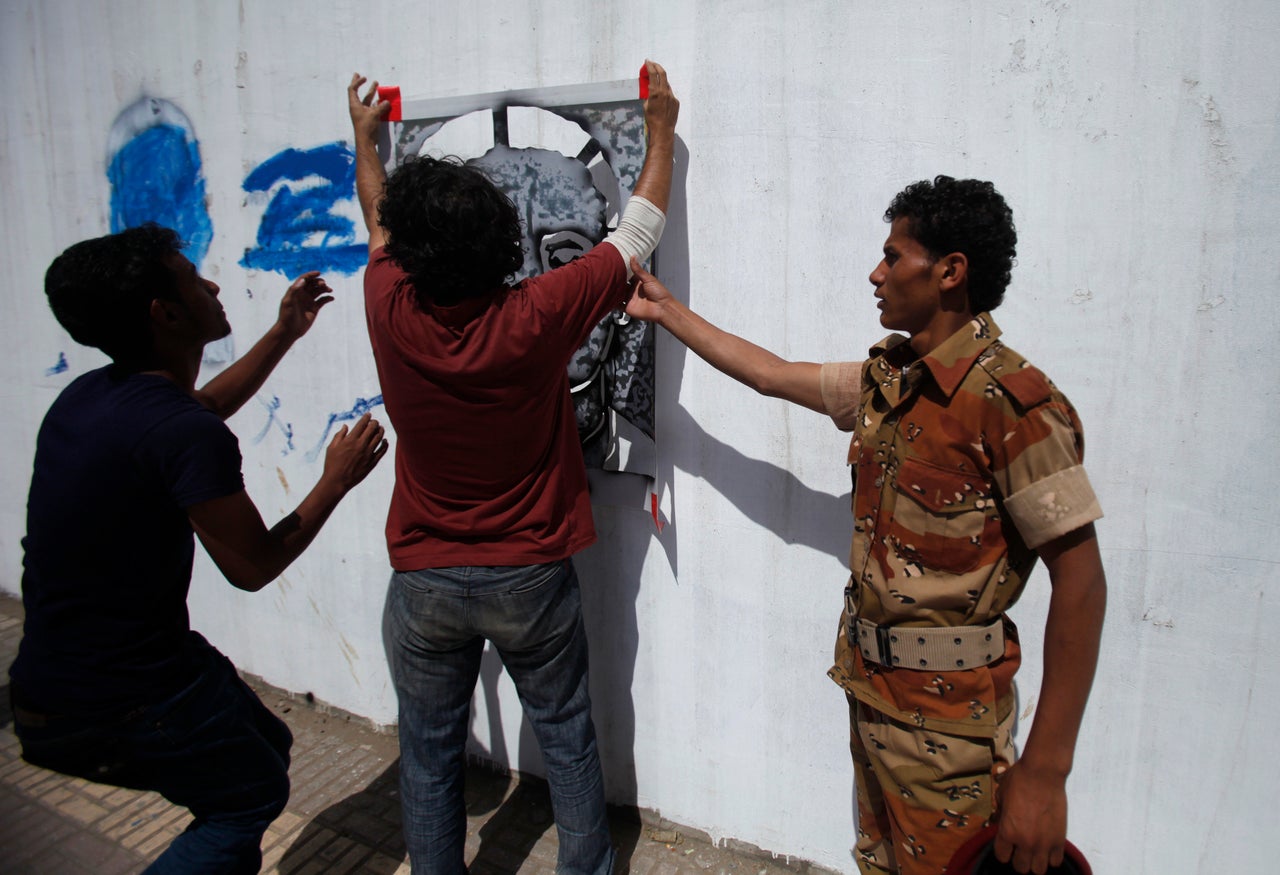 As the Houthis continued to advance through the country, and Hadi fled for his life, Saudi Arabia formed a military coalition to oust the rebels, citing concerns that they were supported by the kingdom's regional rival Iran.
The impact of the ensuing war has been devastating to Yemen, already the poorest country in the region. Some 35,000 people have been wounded, over 2.5 million people displaced, and 14 million people don't have enough food. The United Nations and human rights groups say the coalition has bombed weddings, markets, schools, hospitals and homes around Yemen.
"Things people built over decades, they lost in one moment," Subay said.
The war has made him constantly anxious -- about making ends meet or getting hold of basic supplies -- but he emphasizes that his family in Sanaa has had it much better than the millions who don't have food, water or shelter because of the war. His older brother, a poet and journalist, was shot by unknown gunmen in the capital earlier this year, but he is recovering overseas.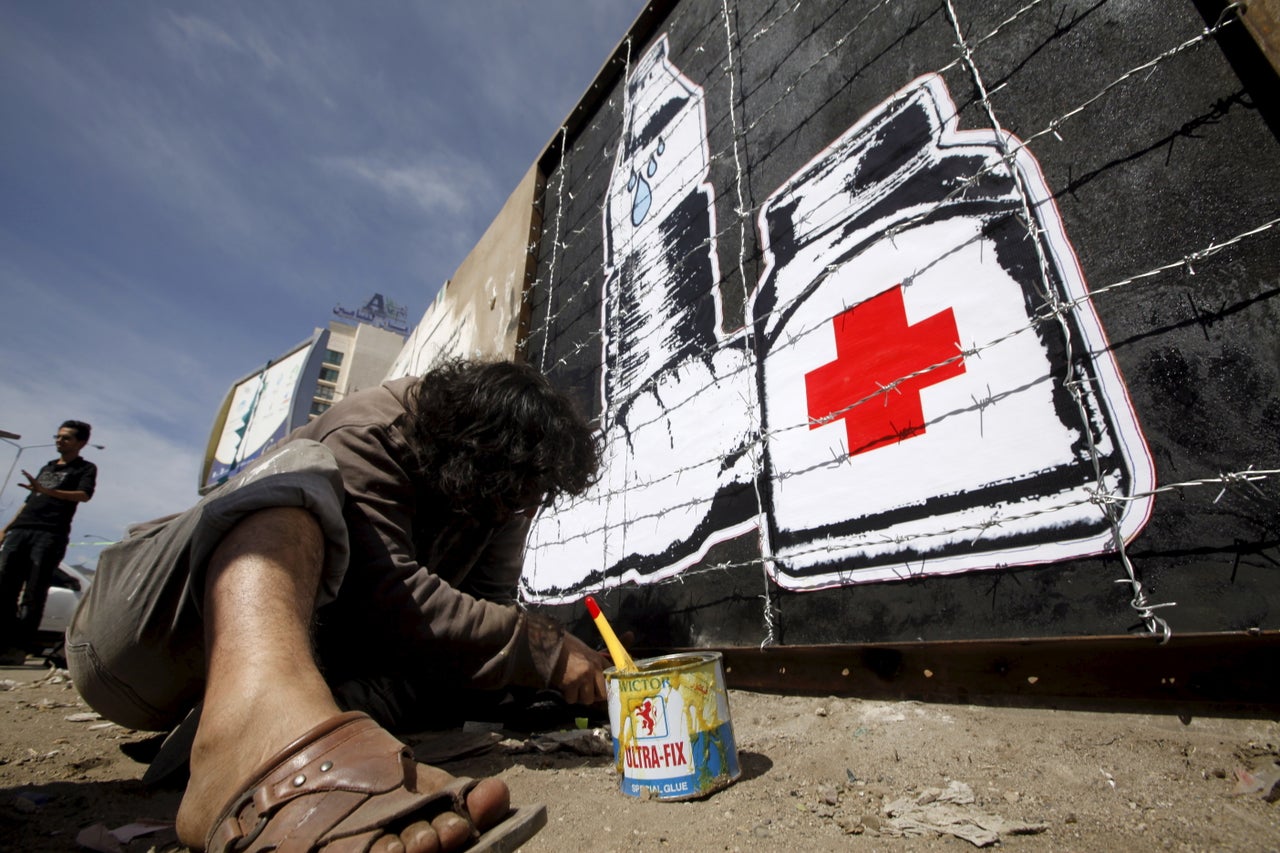 Subay went to the U.K. last week to collect a "Freedom of Expression" award from the campaign group Index on Censorship. He dedicated his award to all "the unknown people who struggle to survive" in Yemen, while berating the "the world's presidents, kings and leaders who misused their power," and the international community and media for turning a blind eye.
"Sometimes it feels like nobody knows what's happening in Yemen," Subay said.
He warned of the dangers of neglecting the fallout of Yemen's war, which is exacerbating divisions and grievances in a country with weak institutions and awash with weapons. "You see what happened in Libya with nobody in government … some even say it could be worse than Syria because there is so much anger in Yemen," he said.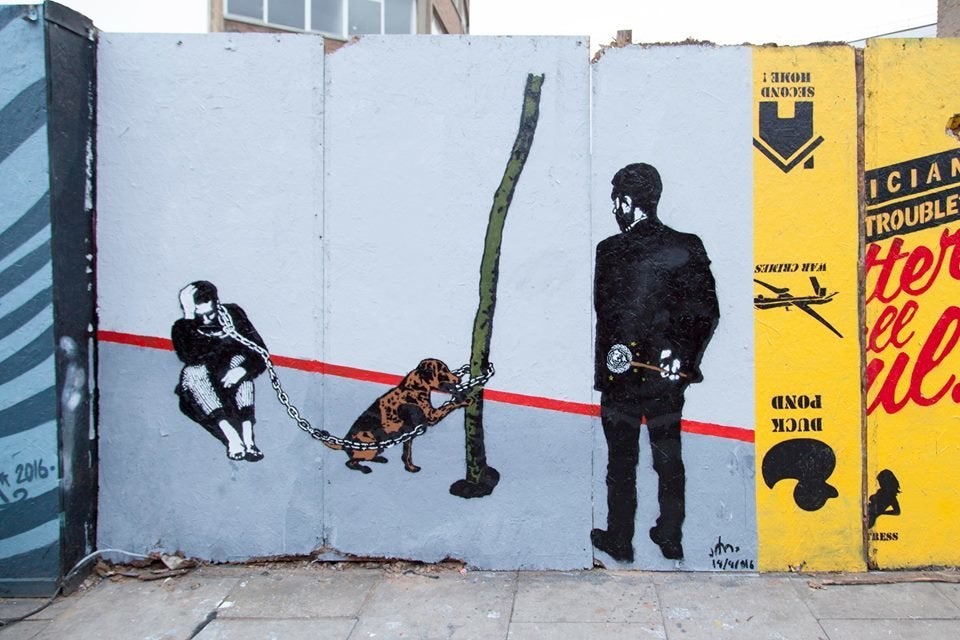 Yet Subay is a determined optimist. He is encouraged that some Yemenis have replicated his street art campaigns and others have begged him for art classes.
In a country where people are fighting for survival and art galleries are a distant luxury for many, he stresses the importance of bringing art to people where they already are -- "in front of their houses, the places they pass by on the way to work."
Last month, he organized a three-day public art event in the capital, inviting passers-by, including some members of the security forces, to help cover the walls of the university in murals.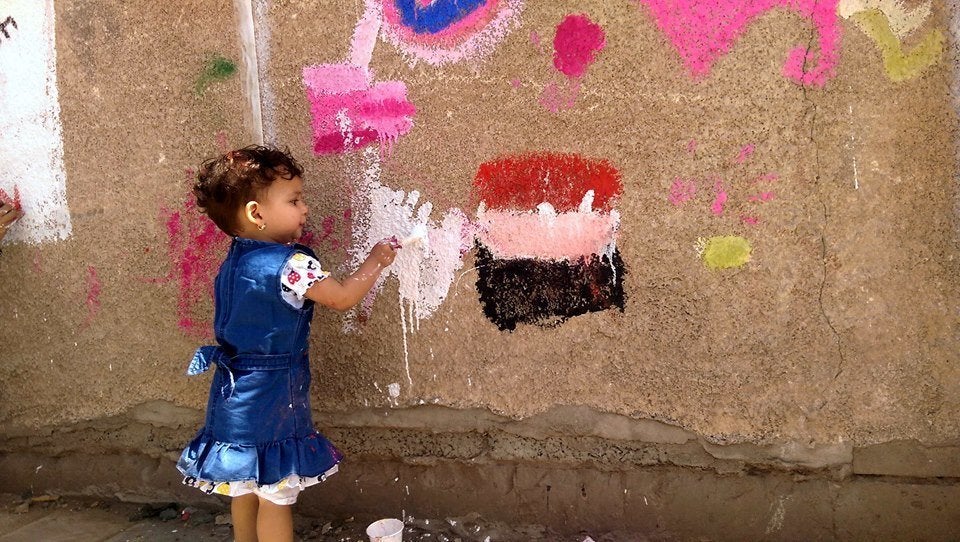 He hopes Yemenis will get both joy and insights out of participating in his art projects.
"War is not an option. There is a lot of beauty to see in this world," he said. "If they take just this idea from the art, it would be enough."
"Art humanizes us," he said.
More images of the "Ruins" campaign with descriptions from Subay: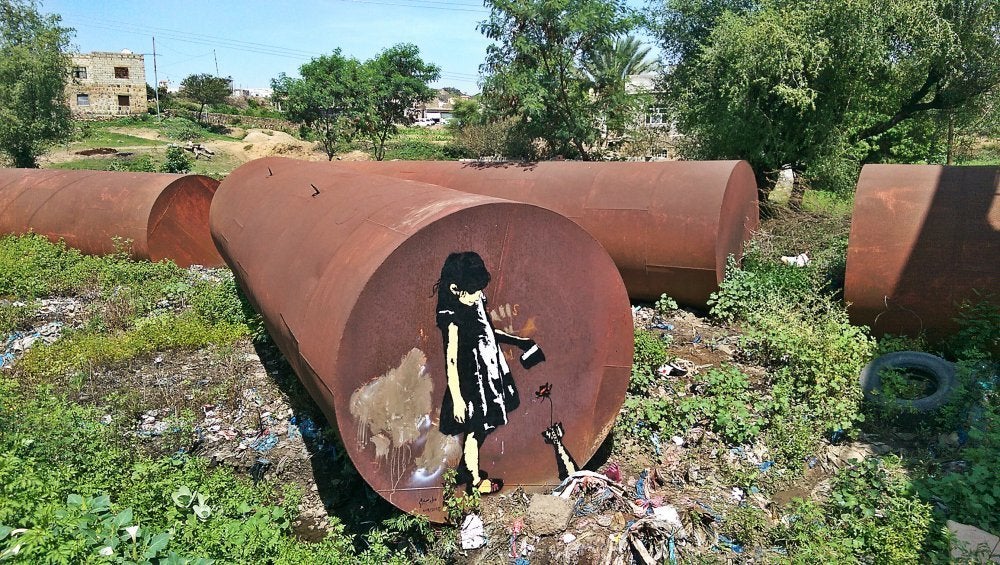 "We painted this on a big container in Taiz. The most common weapon used in that area at the time was mortars, and they were destroying many areas. I took a photo of a friend's daughter holding a watering can, and painted her watering a flower that is growing out of a mortar. We have to believe and we have to hope... our life will not stop with this war. It will not prevent us from dreaming."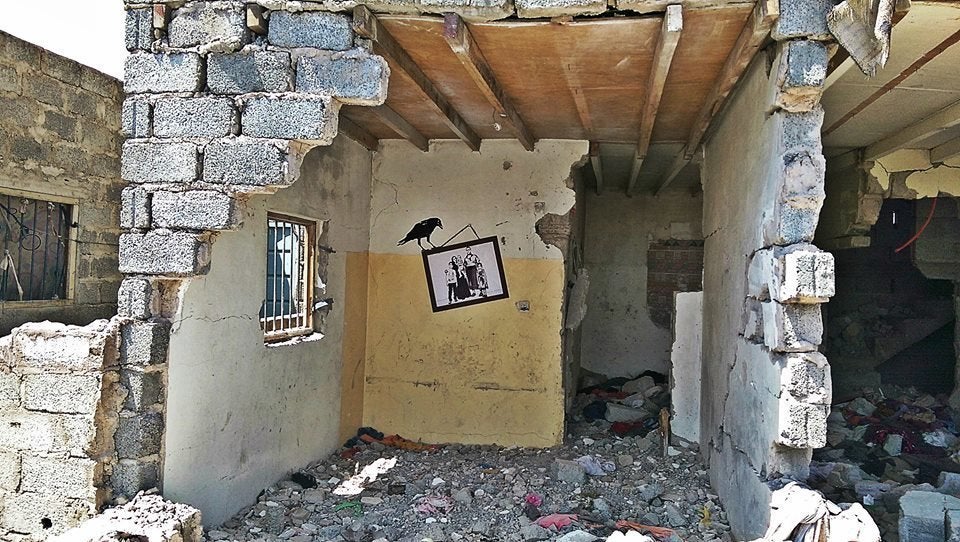 "We left Taiz after we were stopped and questioned by gunmen. It was also for our safety as there was shelling in the area. So we painted this in north Sanaa. It's very simple. The black crow has kicked the family photo out of balance. It's like our country has lost its balance because of this war. A family was living in this house, and the only survivors were the father and the 1-year-old daughter."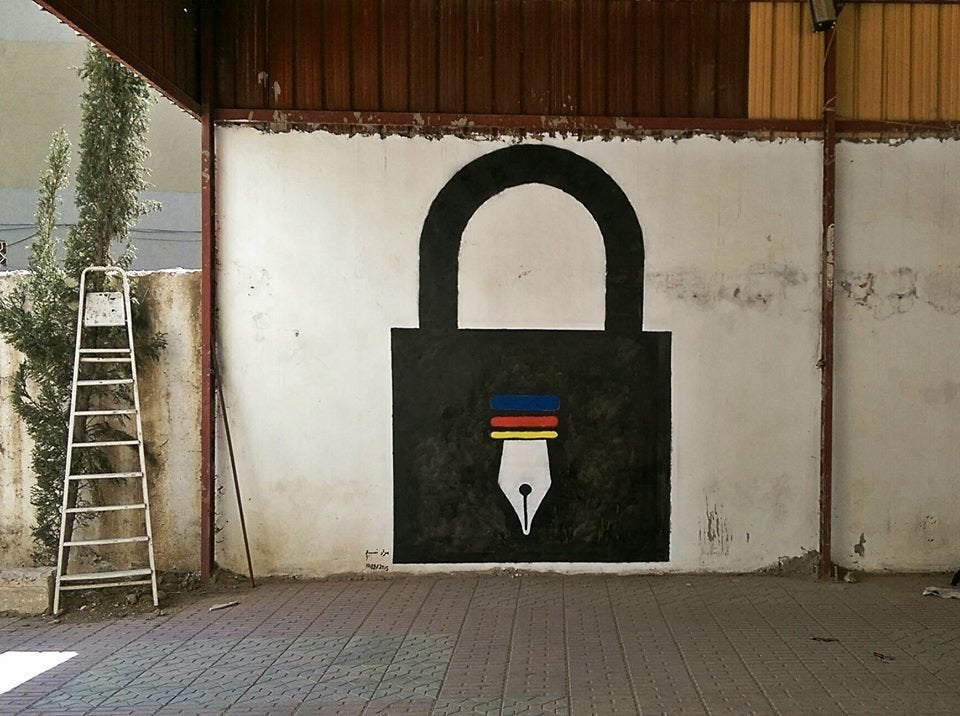 "Before the war there was 26 weekly or daily newspapers published in Yemen. Now, there are maybe only five and they all have one voice. The parties to this war have closed their websites. So I painted this mural on the Yemeni journalists' syndicate to protest that there is no freedom anymore."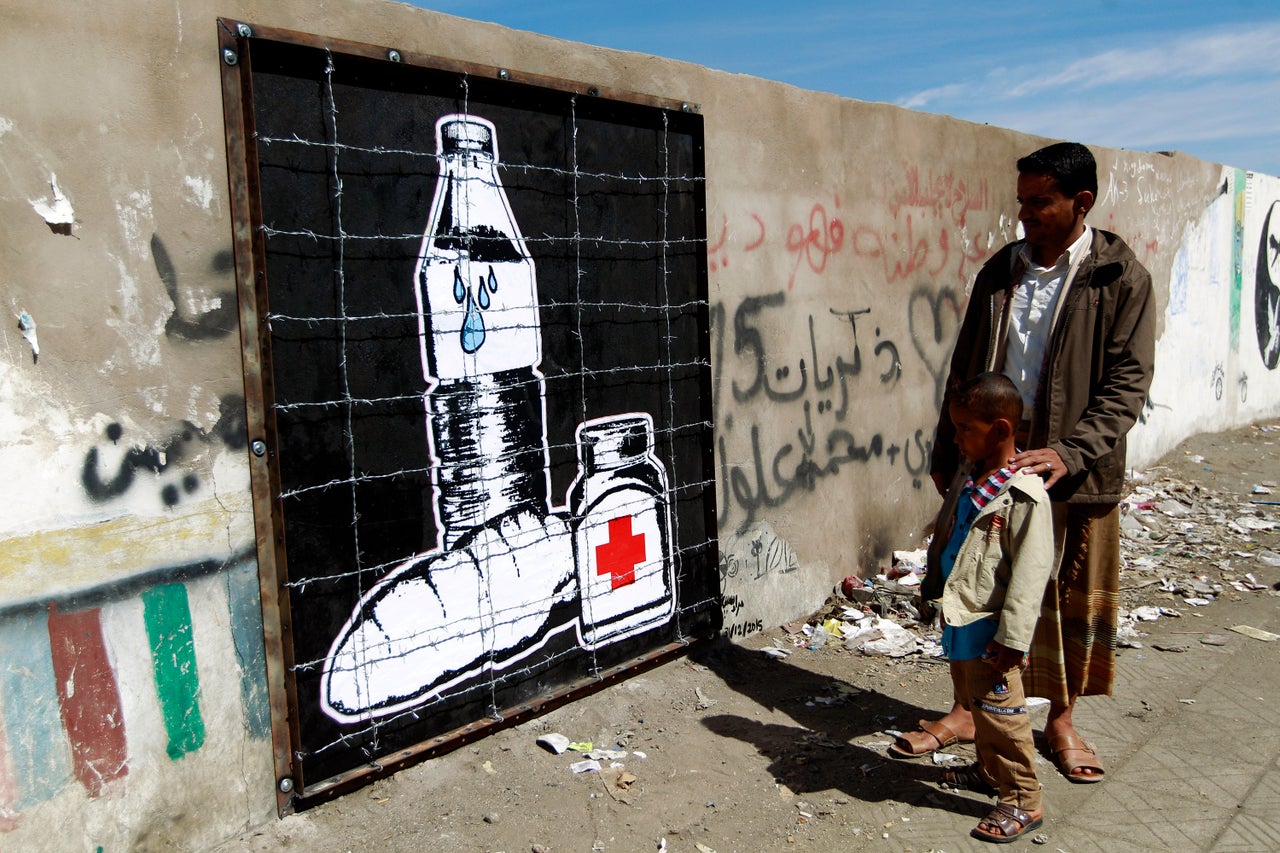 "I painted this in the middle of the city of Sanaa, to say the whole of Yemen is under blockade -- both from internal and external parties. The blockade is turning the whole country to ruins. I used barbed wire to convey the reality of how hard life is here."
Related
Popular in the Community