An escalation of violence "could not come at a worse time" in Yemen, as the country is torn apart by a civil war that has spawned the world's largest humanitarian crisis, according to the United Nations.
Fighting in the capital city of Sana'a soared amid tensions leading up to the death of Ali Abdullah Saleh, Yemen's former authoritarian president. Saleh, who was killed by political rivals in the region on Monday, had maintained a strong base of armed supporters since he was forced to resign in 2012 after 33 years in power.
Clashes are expected to continue in the wake of his death as warring parties battle to gain the military advantage. The timing is especially devastating for Yemen's long-suffering civilian population, which the U.N. warned in November is on the brink of "the largest famine the world has seen for many decades."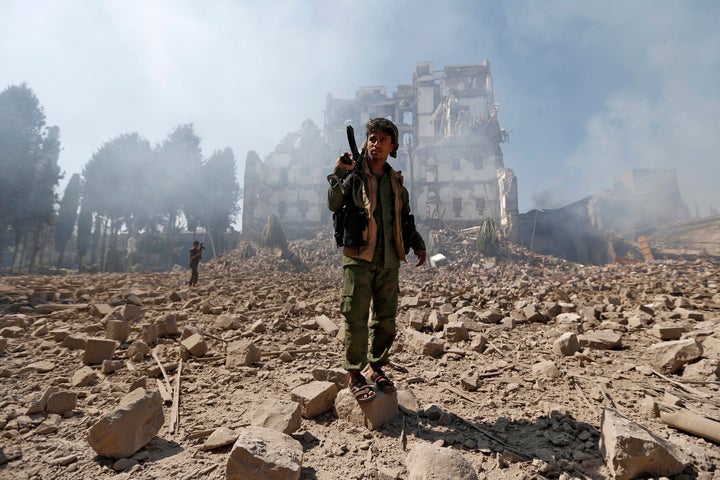 "Things are likely to get worse. They're certainly not going to get better," Iona Craig, an independent journalist who focuses on Yemen, told CBC's The Current on Tuesday.
Saleh's death is "only going to be met with more violence," she said. "The impact is going to be on the civilian population, in a country where the humanitarian crisis has been worsening over the last few months and has been getting increasingly worse over the course of the war."
Saudi Arabia imposed a weeks-long blockade of desperately needed food, fuel, medical supplies and other aid in Yemen last month, as part of its ongoing offensive against Houthi rebels. The Saudi-led coalition formed in March 2015, after the Houthis, an Iranian-backed Shiite group, took control of large swathes of Yemen. Thousands of civilians have been killed in the crossfire.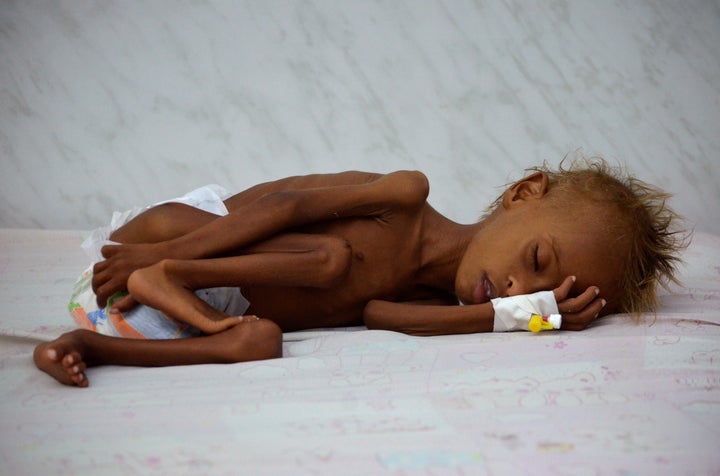 The siege ― which has been eased but not fully lifted ― has borne catastrophic consequences in Yemen, where nearly 70 percent of the population depends on foreign aid to survive. Some 7 million people in the country are already at risk of starvation, and nearly 1 million have been infected with cholera.
Now, intensified violence has erupted during a period when the war-torn country is particularly vulnerable. The renewed fighting has killed dozens and injured hundreds in a matter of days. It's also restricting the movement and accessibility of vital services.
"I am extremely concerned at the continued violence in Sana'a city where armed clashes and airstrikes have continued unabated for the past days," U.N. humanitarian coordinator for Yemen, Jamie McGoldrick, said in a statement on Monday. 
"The streets of Sana'a city have become battlegrounds and people are trapped in their homes, unable to move out in search of safety and medical care and to access basic supplies such as food, fuel and safe water," he said. "Aid workers remain in lockdown and unable to move, impacting many life-saving activities."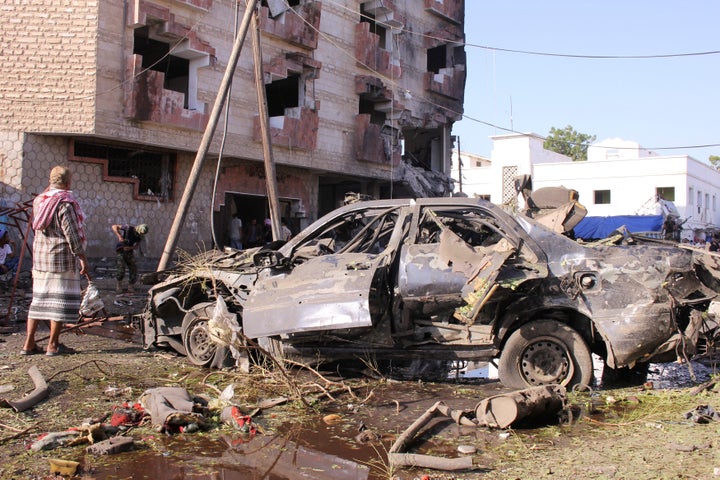 Doctors Without Borders (MSF) has been operating in Yemen to provide critical medical services and supplies. But the Saudi-imposed siege coupled with the surge in violence have severely hindered the agency's life-saving efforts.
"The clashes come as Yemen still reels from a crippling blockade on commercial and humanitarian imports," Djoen Besselink, MSF's head of mission in Yemen, said in a statement emailed to HuffPost on Tuesday.
On Monday, an airstrike damaged the MSF-supported Al Gamhouri hospital in the city of Hajjah. Even so, the facility proceeded to treat 22 casualties shortly after. But as hospitals struggle to afford fuel, which drastically increased in cost as a result of the blockade, Besselink said he worries some of the few remaining facilities may shut down.
"No one is safe in Sana'a at the moment," said Suze van Meegen, the Norwegian Refugee Council's protection and advocacy adviser. "I can hear heavy shelling outside now and know it is too imprecise and too pervasive to guarantee that any of us are safe."
Her comments were posted Monday on the group's website, which said she and other council staff had gathered in a basement for protection.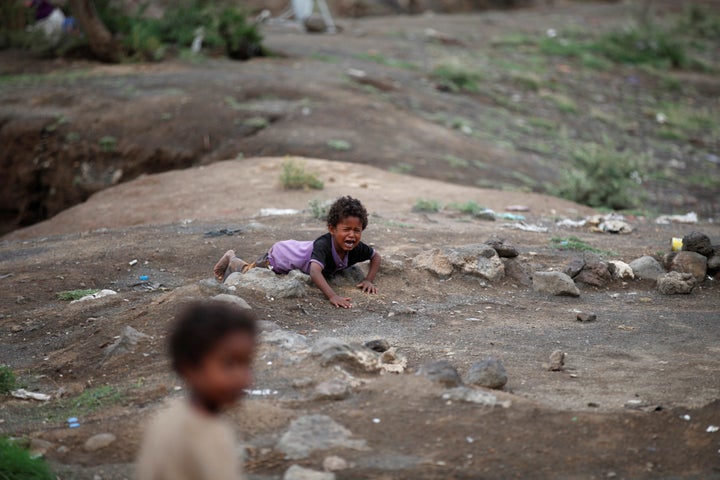 "I spoke to a colleague today who is trapped, his house [is] between two checkpoints and surrounded by snipers. He and his family are sheltering in their basement, without any electricity, listening to tanks roll by outside," van Meegen said in her statement. "This violence is completely paralyzing humanitarian operations."
The council called for a ceasefire and an end to the hostilities in a joint statement with three other aid organizations.
Without immediate action, van Meegen said she fears mass casualties loom for Yemen.
"An already catastrophic crisis is being made worse and hundreds of thousands of deaths could ensue in the short term as a result," she said. "The current violence will bring a whole nation to its knees."
Calling all HuffPost superfans!
Sign up for membership to become a founding member and help shape HuffPost's next chapter
BEFORE YOU GO
PHOTO GALLERY
Aid Distribution in Yemen