Yemen's dissident media are under attack by the state, leading to a clampdown on news sites and blogs, but an enterprising Yemeni has developed a program to help itinerant browsers circumvent bans on his news-laden portal.
Thanks to Walid Al-Saqaf, Yemenis barred from learning about problems facing their country through Yemen Portal (www.yemenportal.net) can download BETA version software called "Alkasir" (Arabic for circumventer) to access it.

"Alkasir was created as an alternative to the Firefox plug-in that was used for over a year by viewers in Yemen to access yemenportal.net, which was, and remains, blocked in Yemen," Al-Saqaf told me of the program that is available at http://alkasir.com/download.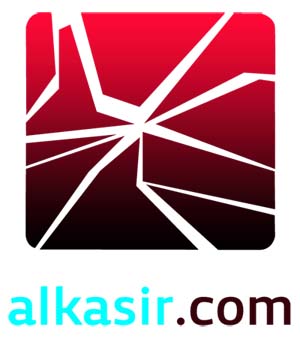 But as he began programming about a year ago, he decided it would be useful for more than one website, and not just for Yemen.
"I also decided to incorporate it into my Ph.D. work as a research tool to analyze and track censorship in the Middle East, as it has a built-in function that enables it to monitor blocked websites, and verify if they are still blocked or have been unblocked," he added.
Last week the New York-based Committee to Protect Journalists (www.cpj.org) appealed to Yemeni President Ali Abdallah Saleh to end the government's crackdown on media outlets that have covered civil unrest in the southern part of the country.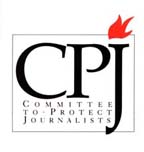 "In recent weeks, CPJ has documented a staggering number of attacks by the government on critical newspapers and Web sites -- from the barring of newspapers sales to holding journalists incommunicado to attacking and firing at the offices of a newspaper and, most disturbingly, the establishment of a special court to try press offenses," it said.
The Alkasir software was revealed this month in Egypt at the "Blogging the Future" summit organized by the American University in Cairo's Kamal Adham Center for Journalism Training and Research.
Asked what he would do when governments try to ban access to Alkasir, Al-Saqaf said since it's a program, and not a website, it could not be simply blocked like any other web-based proxy.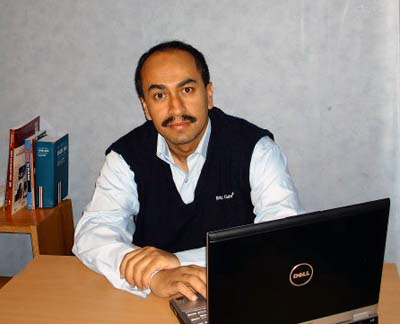 Walid Al-Saqaf (Al-Saqaf)

"But if and when the authorities find a way to disable the program, I would then deploy a newer version and allow members to download it as an alternative to the one that has been disabled by the government," he replied.
According to a Yemen Times (www.yementimes.com) report, "Alkasir is capable of tracking and circumventing censorship of websites by applying a multi-layered and distributed technique depending on a central service for storing information regarding blocked websites and other servers to provide tunneling channels for users of the program."

One of the portal's links (http://www.yemenportal.net/blocked/yemen/) takes readers to clickable icons of banned anti-government sites, forums and blogs in Yemen following recent unrest by secessionists in the south, terrorism and Al-Qaeda-related issues that have filled Arab media, and quarrels with the state by northern Yemeni tribes.
Al-Saqaf said although the program was aimed primarily at Middle Eastern and North African countries suffering from excessive web censorship, it could be used for countries in other regions of the world as well.
According to the developer, who is eager to learn more about censorship of websites in the Arab region, Alkasir is a self-funded independent project.
But he got some support in terms of server space and facilities from MidEastYouth (mideastyouth.com), a student network supporting freedom of expression and activism online.

The program's stable version will be released in a few months after Al-Saqaf is through checking feedback from users and fine-tuning some if its functions. He is also monitoring reaction by ISPs to determine if they can prevent the program from working.
"I plan to add more stealth power and enhance its encryption, security and networking capabilities to make it ever more difficult for ISPs to crack its code and cause it to not function as required," he said.
Al-Saqaf expects Alkasir's potential uses and that of similar programs to increase with time as governments continue their efforts to curtail freedom of expression online.
"We can see that clearly in the case of Yemen, for example," he noted. "The more websites get blocked, the more relevant and important our work will become."
The multilingual Yemeni-born Al-Saqaf currently resides in Sweden where he is a Ph.D. researcher in Media and Communication, with an emphasis on ICT and globalization, at Örebro University.
He was a senior reporter for The Wall Street Journal (www.wsj.com) in Washington, DC, in 2005 and publisher and editor-in-chief of Yemen Times from 1999 to 2005.
His award-winning sister Nadia now runs the family paper. (http://www.huffingtonpost.com/magda-abufadil/nadia-al-sakkaf-yemen-tim_b_154518.html).
Al-Saqaf travels extensively and among other trips participated on behalf of YemenPortal.net in the 2008 Citizen Summit organized by Global Voices Online (http://globalvoicesonline.org) in Budapest, Hungary.
Some of his extra-curricular activities include consulting for the International Research and Exchange Board (www.irex.org), membership in the World Association of Newspapers (www.wan-press.org), membership in the Dubai Press Club (www.dpc.org.ae) and the Yemeni Journalists Syndicate.
Al-Saqaf is the recipient of the Daniel Pearl Press Fellowship Award (www.pressfellowships.org), is a Fulbright scholar (http://fulbright.state.gov), and an alumnus of the Salzburg Seminar in Austria (www.salzburgseminar.org).

Popular in the Community