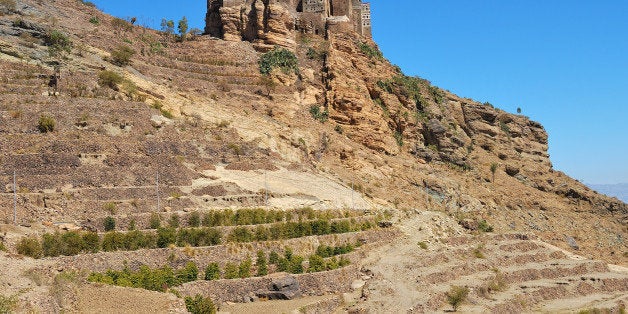 Yemen is in crisis. Over 20 million people, nearly 80 percent of the population, are in need of humanitarian assistance. Twelve million people have become food insecure since conflict in Yemen has escalated and 16 million people are without access to drinking water and sanitation. Due to deteriorating infrastructure and lack of medical aid, there have been 3,000 documented cases of dengue fever since March, and the rate of infectious diseases is rising.
Yemen has been plagued by conflict since November 2014 when it formed a new government. Since then, violence between Houthi militias and the Government has escalated and Saudi Arabia has launched aerial bombings in Yemen to diminish Houthi power. The conflict has resulted in the death of more than 3,400 people, nearly 2,000 of whom are believed to be civilians and driven more than one million people from their homes.
Fighting continues to be exacerbated by the naval blockage on commercial shipments imposed by Saudi Arabia. The Saudi-led coalition is backed by the U.S. and British governments. Only 15 percent of the pre-crisis imports had been getting through due to the blockade. Yemen is a desperately poor country that depends on the shipments for nine-tenths of its food, and additional support for water and medicine. Since the end of March, just 14 percent of national fuel requirements reached Yemen, resulting in power cuts and contributed to the closure of 18 of Yemen's 22 hospitals. This month, the Saudi-led coalition attacked Yemen's Hodeida port, leaving more than 20 million people without critical humanitarian aid, and exposed to heightened violence and food shortages.
In June, the United Nations (UN) hosted peace talks in Geneva between the Houthis and the Saudi-backed government of President Abdu Rabbu Mansour Hadi, who is in exile. The talks collapsed and failed to produce a ceasefire, yet the UN remains committed to ending violence even before negotiations resume.
Yemen needs $1.6 billion in funds to provide relief to its people. Yet, Saudi Arabia has failed to make good on its pledge of $274 million in funding for relief. It is vital that countries send humanitarian aid and pressure parties to achieve a ceasefire. As parties vie with one another, civilians continue to live in desperate conditions. The UN, Oxfam, Save the Children and other international organizations continue to provide relief and partner with Governorates and water corporations to alleviate illness and the lack of resources, but the need is great. As Ban Ki-Moon stated at the peace talks, "Yemen's very existence hangs in the balance... We don't have a minute to lose."