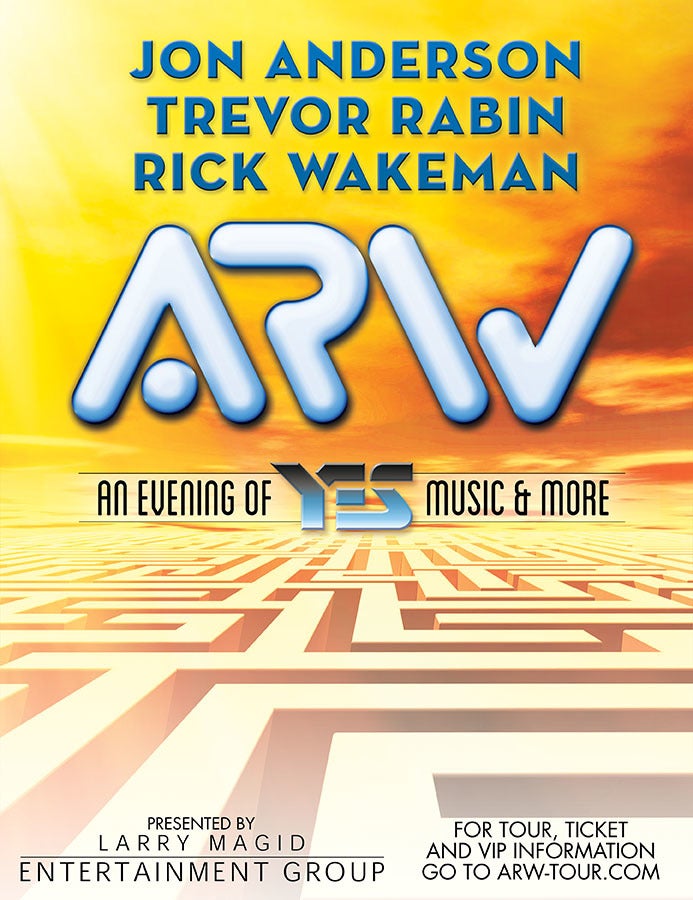 A Conversation with Rick Wakeman
Mike Ragogna: Rick, you might say Anderson, Rabin and Wakeman are kind of getting the band back together. Of course, all of you had tenure in Yes, the three of you having performed together on the album Union's 1990 tour. For context, what were the circumstances that turned your second Anderson Bruford Wakeman Howe album into a Yes album?
Rick Wakeman: There's been a few incarnations and reincarnations of various forms of Yes over the years. You're quite right that I played with Trevor [Rabin] as part of the Union tour. There was also a studio album that was done called Union, which I called the "Onion" album. It made it me cry every time I heard it because it was awful. I think, in fact, we all agreed it was pretty awful. It was taken out of our hands. That's some good music destroyed, but there you go. But the tour I loved. I thought the Union tour was just very, very fun. Trevor and I became great friends. In fact, Trevor played on an album of mine called Return To The Centre Of The Earth and we kept in touch. I was always interested very much in his phenomenal film career. Jon [Anderson] and I stayed in touch, obviously. We actually did three duo tours together over the last seven or eight years―one in America and two in the UK. One of the things that we always talked about was putting the band together with Trevor. Trevor and I have never worked just together playing Yes music. We've always said that it could be really different, we could really play the music to another level, do other things, because we wouldn't be limited to the arrangements that Yes music has always been done by. The crucial layer, of course, is Jon's voice. I'm afraid that I'm old school. This is nothing against any other singers or whatever. But to me, there are certain bands in the world that if you take the singer away, you don't have the band anymore. I can't imagine Led Zeppelin without Robert Plant; I can't imagine The Who without Roger Daltrey. At the end of the day, I can never hear Yes music without Jon's voice singing.
We decided a few years ago that we wanted to do something together, all of us. I think it was brought about a bit quicker when we lost Chris Squire. Although none of us really like to talk about it, it brought home our own mortality, or Yes' mortality, I suppose you can say. We started to think, "Now hold on a minute, I've got these great ideas, I've got these plans that we all want to do. We'd better do them!" We all got on the phone to each other and said, "Let's really push this forward." Our manager Brian Lane said, "Right guys, this is something that I know you want to happen, I know there are a lot of Yes fans out there that want this to happen, so let's make it happen!" It's been a phenomenal last nine months of putting this all together for the tour. It's going to be amazing because this is something that Trevor and I talked about way back in 1991 when we did the Union tour. We're looking at like twenty-five years ago that Trevor and I walked off after the last show of the Union tour and said, "We've got to play together." It's taken twenty-five years to make it happen, but never too late.
MR: Are there plans to perform new, original material?
RW: As soon as it leaked out what we were doing, it was nuts. We had lots of offers from various record labels. "Oh, come and make an album." It's very tempting to say, "Yeah, great, let's make an album," but we sat down and said, "This is doing it for the wrong reasons." Yes, we've all got music, we've been throwing music back and forth towards each other with ideas of things we want to do and there is some great stuff. But we decided what's best is to go out and play together and really get to know each other again. We'll continue the writing during the tour, and after the tour, we can do some more recording, put some more tracks together. We may do it as a CD EP, we may do it as a single track, we may do it as an album, but we'll be doing it for the right reasons when the music is ready.
I'm coming over to see Trev in the beginning of August to put some keys down on a couple of tracks that we've been working on. If they're ready in time, we may well do one in time, we may release it as a single piece, I don't know. But what we're not doing is we're not going down the old road of, "Oh, you've got to make an album before you tour." No, we don't have to do that at all. We can go out, play music, maybe include some new stuff, certainly throw in some new surprises and certainly some new arrangements of some of the classic Yes material. The great thing about rules―and there always have been rules in the rock world, "first you make an album, then you tour"―is that they're there to be broken. The most important thing that we've all agreed on is that whatever we do, it has to be done for the right reason. It wouldn't be the right reason just to run into a studio and knock out an album. At the end of the day, after a tour, we all go, "You know what? We could've done that so much better."
MR: And when you're working on your material on the road, you're refining, refining, refining, so it's best when it gets to the final project.
RW: That's absolutely right. One of the things about Yes music, certainly back in the seventies during my first bash with the band, is you got in the studio, you'd spend a lot of time knocking out an album, but after you toured it for a few months, some of those pieces had really grown. I'm not saying there's anything wrong with the studio recording, but they'd moved to another level. You look at that and you'd go, "Oh wow, that's how bands used to work in the sixties." You'd go out and tour and play in clubs and then you'd do the album. I think one of the things that stopped that was when bootlegs appeared before you had a chance to record it how you wanted it to be recorded. We want to refine and hone the music and what we do. We want to enjoy ourselves and we want the people who come to enjoy themselves. It's billed as an evening of Yes music and more, and that's exactly what we intend to give people.
MR: It's like the creativity that comes out of certain configurations of artists is bigger than the sum of its parts.
RW: Yeah, you're right. I think we've all got different things we can bring to the table. Trevor is a brilliant songwriter and a very fine keyboard player, a fine guitarist, a fine musician all around, and in fact, an extremely nice guy. But he likes bouncing off of people. He can bounce off of Jon musically, he can get Jon to do things that normally Jon wouldn't do, and Jon, vice-versa, can get Trev to do things. I can get Trev to do things that he might not have thought about, and he can certainly get me to do things that I wouldn't have ever thought about before. I think there will be a lot of interaction on any recordings we do and certainly on stage. It might surprise people.
MR: You have a very condensed schedule for October and November. I was a little surprised by that. It's almost like there's no rest time. What is life on the road like?
RW: Well, we've now extended the tour into December. It's been laughingly said that what we're doing would be pretty tough on twenty and thirty year olds, but there are also bands out that there that are doing it already. A great friend said to me, "Are you sure you need technicians with you? Would it not be better to take carers?" I thought, "That's a fair comment." But the thing is, I love playing [though] I'm not that keen on the traveling anymore. I think as you get older, you think, "I'm just wasting bits of my life away sitting on an airplane." But I love playing and that's the most important thing. Whatever it takes to do, that is great.
Touring is different from as it used to be. I've got lots of friends in virtually any city, so you always see people. That's always very nice. It's lovely to see old friends; it's also lovely to see young people in the audience, students, people who are coming to see the concerts for the first time. That's tremendous because I know that all three of us have always put the music above the individuals. It's the music that counts at the end of the day, not the individuals. It's going to be an interesting tour. Yes, it's long, but we're all looking at it as the beginning. We see a lot more to this. We see a good three years, possibly more if we can all keep our health together, of building and creating something really quite special. It's not, "Oh yes, we're going to do some shows here, maybe Japan. Goodbye." We're looking at this as a relatively long-term plan, at least three if not four or five years.
MR: You also have Lee Pomeroy, Lou Molino and Gary Cambra to help you out musically.
RW: Yeah, we've got some great, great, great people! I've worked with Lee for fifteen-plus years. I was asked by somebody recently about some of the players I've worked with. They asked me to name three bass players, three guitarists, et cetera. I said, "Well there are three bass players that stand out to me who are a cut above anything I've ever worked with: Chris Squire, John Entwistle, and Lee Pomeroy." There's no doubt about it, Lee was born too late. He should've been born back in the late forties or fifties because he has more understanding of progressive music, certainly of the early stuff, than anybody I know. He's actually been given the nickname The Oracle, because he knows every part that everybody plays. He's a phenomenal player. He's the most sought-after bass player in Europe, that's for sure.
MR: We've talked about refining, but on the other hand there's the aspect of improvisation. How do you balance the two when you're working up arrangements?
RW: There is an element of spontaneity that happens. Things will always happen within the format of a piece. But I've always looked upon Yes music and my own music as a series of stepping stones. If you can imagine, a piece starts on one side of the stream and there are all these stepping stones to get to the other side of the stream. Some pieces have four or five stepping stones, some have about twenty. What's important is that you reach those stepping stones together, and that's your settling point before you move on to start your next little adventure to the next stepping stone. I've always seen symphonic rock and prog rock as a series of stepping stones. There is room for spontaneity, but there's also plenty of room to go wrong and fall into the stream.
MR: You have one of the great musical improv moments of all time, when you created the piece "After The Ball" literally on the spot for the 1976 Winter Olympics. That's pretty ballsy.
RW: That's a true story! I'd been working on the music for the 1976 Winter Olympics. They'd been sending me over videos to write to in my hotel room on tour, and on days off, I would fly back to London and go in the studio and record. Then they'd take another video and go back out again and I kept doing this, but nothing was sent to me in order. On the very last day in the studio, I played what I thought was the last piece and there was half an hour to spare and I was really pleased. The producer and director were there and I said, "Well there you go, all done. "Yeah, just the ice skating to do now." I remembered vaguely seeing some ice skaters on a frozen lake doing their bit and going, "Yeah, I'll do that one later," and then I forgot all about it. They stared at me, and the producer Mike Samuelson, who's sadly no longer with us―he did some fantastic films―said, "So what are you going to play this on?" I said, "Piano." He went, "Fantastic, looking forward to this. You obviously left it to the end for a good reason." I said, "Yeah, a very good reason." I said, "Look, I need to do this to film." He said, "Okay," and they set the film up.
I remember walking down the stairs to the piano and thinking, "Have I got a piece of music that I can just play that might vaguely work to this?" Of course, I couldn't think of anything. I sat down and the film started and it was astonishing, really, because I played, and as the piece was naturally coming to an end, the final wipe went across. It just couldn't have been any better. I truly was shaking when I walked back up the stairs into the control room. They turned around to me, both Mike Samuelson and Tony Maylam the director, and said, "Rick, now we know why you left that for last. That was just beautiful." I said, "Oh...thank you very much." Then I nearly got into trouble because the engineer turned around and said, "Could you run it one more time for me?" I panicked. I hadn't got a clue what I played. But Mike said, "No, no, no, that had so much feeling in it, you make it work." He said, "Okay, it's not a problem, I just wanted a safety." I got away with it until they released it as a single in Austria and it was a minor top-ten hit in Austria. They asked me to go over on a television program and play it live, and I literally had to sit down with a record and learn it note by note. I had no idea what I had done.
MR: Congratulations! Rick, consider the massive production that went into all of your early solo albums―orchestras, choirs―and even your huge live presentations. How did you pull that off? Were there times when it became too unwieldy?
RW: I hasten to add that I'm not anymore, but back in the sixties and seventies, I was incredibly stubborn. What I wanted to do, when people turned around and said to me, "You can to do that," that was like a red rag to a bull. When I wanted to do Six Wives..., they said, "You can't do that. It'll never work. An instrumental keyboard album? Not a hope in hell." So that worked, and then they said, "What are you doing next?" I said, "I'm doing an orchestra choir telling the story of Journey To The Centre Of The Earth with a band, and they said no. "How many pieces?" "It's one long piece." "No, you can't do it!" In fact, A&M Records didn't want to release it. They said, "We've got no chance of selling this." Every time someone said, "You can't do this," that just made me even more determined to do it. One of the hardest things, in all seriousness, if you try to explain to somebody what you want to do, especially if it's a record company executive, they'll ask you, "What's it like? Tell me something that it's like." If it's not like anything that's already out there, what do you say to them? "It's not like anything out there." "It must be." But no, it isn't." It's really hard to get it across to people, and that used to make me even more stubborn and even more angry. I look back on those days and, you're quite right, some of these were very difficult to deal with. But I learned very quickly that if you put a team of people around you who get it, then it can be done. Don't have people around you who don't understand what you're doing. You must have musicians around you who get the music; you must have producers and directors and engineers around you who get what you're trying to do. "Yeah, I get it, I can see where you're going." As long as you've got that, it's all doable.
MR: You also played on many David Bowie tracks including his hits "Space Oddity," "Life On Mars," "Oh! You Pretty Things," and "Changes." What do you think of your contributions to Bowie's recordings these days and did his passing affect you in any way?
RW: David and I were good friends and indeed, neighbors in Switzerland for four years. I learned more about studio recording from David and those associated with him at the time than anybody else. I do know that he was very happy with all my contributions to his great songs which means a lot to me. His passing deeply upset me.
MR: You also played the signature piano part on Cat Steven's "Morning Has Broken" as well as contributed keyboards to Elton John's Madman Across The Water album. When you hear those recordings these days, what are your thoughts and what was your reaction the first time you heard "Morning Has Broken" on the radio, it having been such a huge, inescapable radio hit?
RW: I played on around two thousand tracks from 1966 until the end of 1971, and some were hits and others not! "Morning Has Broken" was a wonderful session to do, and working with Elton as well; a great songwriter and great performer. You tended to know when you were playing on something special and [it was] always lovely to hear stuff you were a small part of played on the radio.
MR: So far, you've re-recorded your albums The Six Wives Of Henry VIII as well as Journey To The Centre Of The Earth. What mainly changed in the newer recordings from the earlier ones and are their any plans to re-record and release The Myths & Legends… and subsequent albums?
RW: Myths... is done. We launched it with a big concert at the O2 in London with full orchestra and choir, artwork by Roger Dean. The new version is 88 minutes long.
MR: Journey...'s followup, Return To The Centre Of The Earth, featured Patrick Stewart as the narrator and explores the topic further. Would you someday like to explore yet another sequel or record sequels to No Earthly Connection, Criminal Record, etc.?
RW: There was a sort of follow-up to No Earthly Connection a few years ago called Out There. It's just been re-released, I think. There are no plans to do a sequel to Criminal Record though.
MR: Rick, what is your advice for new artists?
RW: I'm quite heavily involved with lots of new artists and quite a few music academies and institutions. I'm a professor at one and have a fellow-doctorate at another. I go down and speak to young students and work with and talk to them. My advice is quite simple always: Play live. Play as much live as you can because that's the only way you'll find out what people like and what people don't like. Don't lock yourself away in your bedroom or your garage making music for yourself. You've got to go out and play it. That is what you learn about yourself, when you're playing in front of people. Play in front of people, whether it's in a cafe or a bar, just play. Play with as many people as you can because that's how you learn about yourself.
MR: You've worked with your sons Adam and Oliver on various projects. Do you feel the family vibe when you're creating with them?
RW: It's quite funny, one of the nicest things that was ever said that made me say, "Ah, they're making it on their own," was Adam has been with Ozzy Osbourne and Black Sabbath for fifteen years now, people would say, "Adam is your son, isn't he? Oh, Adam's Rick's son." I went to see Ozzy a few years ago. It was fantastic and a lot of Ozzy fans who I know really quite well were coming up to me and going, "Hey, you're Adam's father, aren't you?" Adam was no longer my son, I was Adam's father. He'd taken over the mantle and I love that, because that means he's standing on his own two feet, and Oliver's done that as well.
MR: Beautiful. Thank you very, very much.
RW: You're welcome. Cheers.
Transcribed by Galen Hawthorne
KEVIN BOWERS' "GROUND MOTION" EXCLUSIVE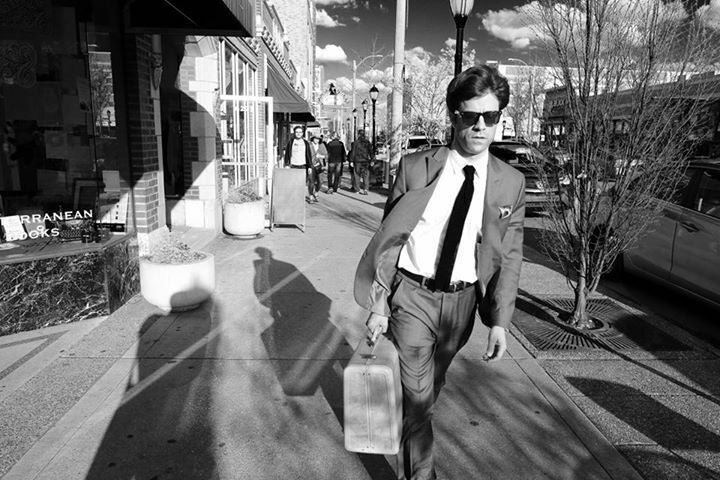 According to Kevin Bowers...
"'Ground Motion' is a chant song combining both Brazilian and African drumming. I am aiming for something primitive full of color and vigor for the body and soul. There is no movement without rhythm, and my intentions are to get people to move and make them feel more alive."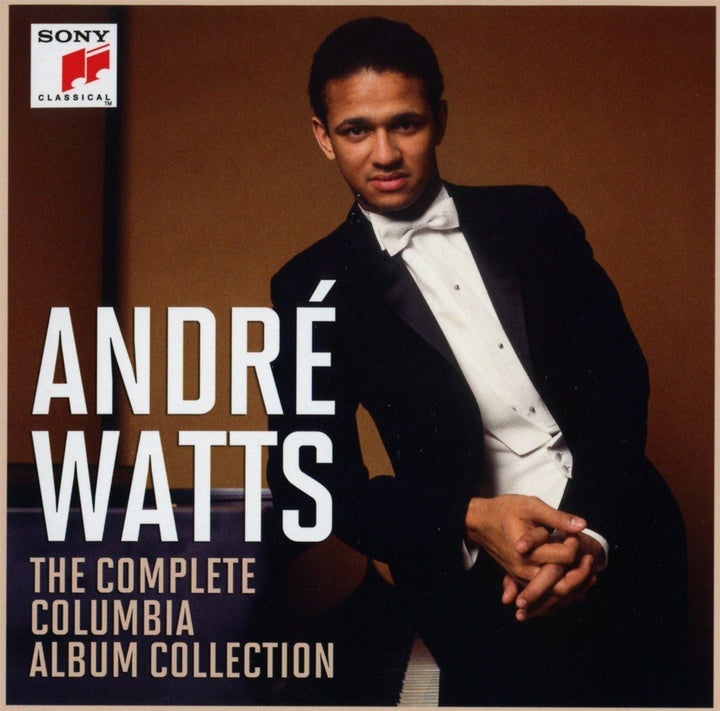 A Conversation with André Watts
Mike Ragogna: André, a new box set, The Complete Columbia Album Collection, was just released, covering your very early career. When you were only sixteen, you amazed television audiences with your performance at The New York Philharmonic Young People's Concert with Leonard Bernstein. What was it about that performance that launched your career? What do you think Leonard Bernstein saw in you?
André Watts: The Young People's Concerts came in the fall of '62. Then in January of '63, I substituted for Glenn Gould with the same piece. That was on a Thursday night and a Friday afternoon, and then this recording, which is the earliest thing in this set was done on Sunday night. It's a piece that I was comfortable with, that I played well. I can tell you one thing: I played that same concerto about five or six times the following year with different orchestras and different conductors and it was never quite as good. It took me a whole year to realize that was another one of Bernstein's talents, sort of lifting people and getting them to play beyond their capability. I wasn't aware of it at the time. He was very nice to me, and the players were very nice to me. I didn't know that he was doing anything, but I think it was just a strength of his talent and one of his gifts, to get people to play better than they could. So I actually played the piece a little better than I was able to at the time, when I was sixteen.
MR: And it was quite the exciting debut, I hear.
AW: [laughs] Yes, so they say.
MR: What was your reaction being sixteen years old? Wasn't the room's atmosphere and the excitement and adrenaline of getting your moment part of the winning combination?
AW: I guess so, but I think if you have any kind of success or notoriety or whatever and you get older, you do a lot of revisionist history. At that time, seriously, my interests were in pleasing my teacher, my mother, and in trying to persuade these orchestra players―these players of The Philharmonic―and Bernstein that I was actually good and that it wasn't a fluke. I had no sense of "this could be the beginning of your career," or "if you blow this, it's a giant disaster." I had rather narrow goals. I was sixteen years old. The previous orchestral concert I had played was when I was fourteen. I played Franck's "Symphonic Variations" with The Philadelphia Orchestra as a result of winning a junior student concert. I really didn't have that kind of thinking, which was maybe lucky. Otherwise, I might have been paralyzed.
MR: After playing violin for six months, you moved on to piano at six years old. Your family was very supportive of music, your mom teaching your first lesson. But you weren't a fan of practicing, or at least that's the rumor.
AW: [laughs] No, practicing is hard work. Playing, I liked. Practicing, I didn't like. It's not that unusual. Children like to play, the work ethic has to be instilled. Except for the few odd geniuses of which there are very few, I don't think work is the natural state.
MR: But your mom inspired you. She told you stories of the great pianists.
AW: That's right, exactly.
AW: She made a kind of gentle, romanticized version of saying, "If you don't practice, you can't play," which is the bottom line of that. There are the writings of Liszt; he himself said that, "You'll ever find me being an artist or a madman after the kind of work I'm putting in here." That kind of had some appeal. It was, in a way, like present-day superheroes. You get your kid to eat vegetables because―I don't know―one of the X-Men eats peas or something like that.
MR: [laughs] Liszt was one of your childhood superheroes, nice! Now most artists and conductors are known for a particular composer whose works they resonate with. But your gamut runs everywhere―from Chopin, Liszt, Brahms, Tchaikovsky, Rachmaninoff, Beethoven, DeBussy... The various composers you've covered over the years all demand different approaches. Have you ever been accused of being a musical chameleon?
AW: [laughs] Interesting. I think we all try to do that; I don't think it's me exclusively. Some people are more interested in certain artists. For example, near-genius Glenn Gould. His main focus was Bach, although he played a rather wide range―Wagner, Strauss, some Ravel. He played it all with a little bit of the same ethic, but the ethic was so phenomenally great that there was something acceptable about it, as far as I'm concerned, anyway. In my case, I don't know. If you read a bedtime story to a very young child, you'll change your voice, won't you? The princess, then the prince, the father, the mother, the evil wizard, you change your voice. I think that's what you do with different composers depending on what they're asking for. Your musical projection ethic remains the same. But I think that the entire sound palette, if you will, for DeBussy is different than Liszt. That's just the pleasure, it's just fun. It's a little bit like if you play a concerto, and afterwards, people ask, "Is this your favorite concerto?" Well, um, maybe at the moment, yeah, because when you're playing one piece you're not thinking about others. Even in a recital program with different composers, you're completely focused on the one. When you're playing DeBussy, of course, you're inhabiting that world entirely. There's no conflict inside you, between, "Oh, yesterday, I played all six Paganinis and today I'm going to play DeBussy's 'Children's Corner.'" There you are. The minute you say it to yourself, you are in that universe.
MR: How do you view your evolution through your run of albums, as a performer and interpreter of various composers?
AW: I'd like to make a little detour. Many years ago, when I was in my late twenties, I was in Detroit and I had a meeting with an older colleague, György Sándor, who was a phenomenal pianist. He premiered Bartók's third concerto and things like that. He said, "You don't really play any differently now than you did when you were ten years old and you first started playing for The Philadelphia Orchestra." I said, "Oh my God, what are you saying?" I was young, and I was comfortable with him, so I respectfully disagreed, "That's not possible, blah, blah, blah." He said, "Relax. I know you play better, and you know more and you're much more polished, your technique is better and you can do more things, et cetera." But he said, "With very few exceptions, people with reasonable talent play the same as when they're young, into adulthood. The basic thrust remains the same." I think that to some degree, if you wanted to parse it out, everything that you hear in the Liszt concerto when I was sixteen is, hopefully, basically the same attitude towards projection for the listener as probably my late thirties.
I think he had a great point. In other words, it's very rare for an introvert to become an extravert or vice versa. You can come up with a couple of good examples, Alexis Weissenberg would be a good example of that. I think people from the outside looking in are better to talk about progression and development and stuff like that, because my growth as a human being, which parallels your growth as a musician, is what you expect, because that's what you know. It's your life, and you're learning, and you take it for granted―not in a negative way, because that's what you expect of yourself. You expect to get better. Every performance you play, if there's some special, felicitous thing that happened, you want to tell yourself somehow consciously and sometimes less unconsciously, "Oh, keep doing that, because that's where I want to go," and for stuff that didn't work, "Discard that, I want to fix that, I need to deal with that." That's a constant for you and that's what creates development.
I don't listen to these recordings. I remember them. I remember, for example being very proud of the DeBussy "Children's Corner" in Tokyo. I played it at an earlier concert, which wasn't bad, but since I wanted to have a legitimate live recording with no editing, I organized a later concert in that tour, maybe eight or ten days later, and changed the program so that I could play it again. It's the second performance that you hear, in its entirety. I just knew that I could play it closer to my liking. I don't remember what I didn't like in the first one, but obviously, there were quite a few things for me to rearrange the program. So I remember that and that's a kind of playing that would have been impossible for me when I was twenty. I wasn't there yet. I think what happens to some degree is that things become a little more simplified. The curlicues get removed as you mature and your attitude to the music is less underlining or waving a flag for every moment that is special. You know that everything is special, but some things that are special are more in passing and don't need to be highlighted. That comes, I think, with maturity, and that's one of the things that changes in people's playing.
MR: A lot of young artists embellish their playing.
AW: Yes, and it's okay. That's what you're supposed to do.
MR: It's an interesting thing because the first thing I think of is the vocal gymnastics of boy bands.
AW: [laughs] Exactly, there you go! And then later, that doesn't make it. That's not getting your message across.
MR: Does this Columbia body of work represent anything in particular to you?
AW: I wouldn't really think so. These are only the Columbia ones, right? For example, the Live At Carnegie Hall one isn't there, the Angel recordings aren't there, the MacDowell, the Saint-Saëns. It's very representative of my playing as it was heading into the beginnings of middle age.
MR: How did you accept or how did you react to the fuss that was being made over you at the time? You were launched into becoming one of the major pianists of the era. You're coming on the scene at a time period when Brubeck and Davis and others were breaking through as seminal artists, though, granted, in a competing musical field. Considering that era's coronations of cool and your early status in the culture, why wouldn't André Watts be included in that group!
AW: I never thought of myself in those terms. My God! Miles and Brubeck? For better or for worse, I think I was very lucky that it's not my inclination as an individual to think in those terms. I never really did. I never changed that much. Okay, things change. Hopefully, I got a little more sophisticated and was less of a bumpkin than I was at sixteen. But the fact is that when I realized the privilege of having a career handed to you, I was at first legitimately and then aggressively hanging onto a certain attitude: "If I just play beautifully and work hard, I don't have to think about anything else," in terms of career. I learned as life went on that there was a very strong difference between career and music. Career is the externals, everything has a lot to do with luck. But there's an awful lot of good fortune involved in whether you get famous, whether you make money, if you can support yourself and all that nonsense. To what degree you do that doesn't necessarily define to what degree you are a good musician or to what degree you're making beautiful, good music. I always had a separation between the two, so I didn't really think so much about me and what position I inhabit and stuff like that. It was never very much in my mind, I have to say.
MR: Modest and beautiful...
AW: Well, I was just lucky. It wasn't my nature. I can't really take credit for that; it just wasn't my reflexive way of thinking.
MR: Of course, there were very few pianists―even after all these years―as celebrated as you.
AW: All these things about being able to do the first full-length live classical music recital and all that, well that's a matter of timing. Somebody had to do it at some point. It was just convenient that I was there. Actually, it was the first piano recital, but it wasn't full-length on television. It was Earl Wild, of all people. Then out of that, I got to do the first primetime one. Everything converged comfortably in the right place at the right time. Even the enormous publicity of the Glenn Gould substitution, a lot of that had to do with the fact that there was a newspaper strike at that time. If there had been no newspaper strike, publications like Life and Ebony and Time and all these magazines would never have sent people to cover it. As a result of the newspaper strike, I got publicity that you couldn't possibly buy or beg for. Lots alignments of the heavens for very positive stuff for me.
MR: You're the first African-American classical pianist who came on the screen in a very strong way, aren't you?
AW: That strongly, yes. There were people in front of me, before me, but the Young People's Concert was international television, so no one had that kind of exposure, that kind of rocket ship thrust, African-American or otherwise.
MR: And I don't think you're going to like this word, but it did make you somewhat iconic as well.
AW: [laughs] Okay. That's been my saving grace, I think. I can hear that word and say, "Gee, thank you." I like it and then I move along. I don't really dwell there. I love this line from Golda Meir: "Ah, don't be so humble, you're not that great." I love that. That's not where I want to be but I think maybe all my life, I've been aware of the really, really giant pitfall of making your existence live in what is said about your public persona. That's great, that's wonderful. You hope that it's positive but you don't really live in there. It won't help and it's not real. It's not your reality.
MR: What advice do you have for new artists?
AW: It's kind of the same thing that I advise my students. The important thing is to remember that your relationship with your music is very private and needs to be protected. It is not a hundred percent impervious to the dross of everyday life. If you don't protect that special relationship―that private place that is you and your music that no one else has―if you don't protect that, it can be damaged, because life is tough. So the first thing is to cherish that and live there. I guess the next thing is to really learn to listen and try not to lie to yourself. We all want to play beautifully and when we're doing a phrase, we may all have some emotion that we feel. But your job, if you want to be a performer, is to listen and hear if what you feel is being projected, because that's your job. It's easy to lie to yourself about things like that, because, after all, "Hey, I felt it, why didn't you feel it?" That's because you didn't project it. There's a whole other process that has to happen to get your feel through the instrument and somebody else's notes and out to somebody else's ears. To do that, you have to be able to listen, you have to hear what you're producing, and you have to not lie about what is being produced.
MR: So in the moment when you're performing, what is your relationship with your audience? Do they energize you?
AW: Well, yes. It could be that the audience energizes you but when people say, "Oh, I felt the audience with me so I played better," does that mean when you feel the audience not with you, you play worse? I'm sorry, that has to be asked. The next thing that has to be asked is, "Well you felt the audience, but you do recognize that's your feeling?" You don't know anything about the audience. You don't know what's going on out there. My attitude about playing is that you are there to proffer to the max what you believe about all these pieces and they are free to accept or not accept. If you play based on whether you think it's working or not or whether they're getting it or not, I think it's already a failure to some extent. If you're spending your time thinking about how they're receiving it and how it's coming across, I call that looking in the mirror. "Do they think I'm cool? Do they think I'm great? Do they think I'm a dope?" You don't have time for that. We all are subject to that in everyday life. That's fine but that's what happens when the concert is over and you're having breakfast the next morning and you read a review that says you're a dummy. Then you get into that. At the time of playing, no, your first obligation really is to the truest interior part of you. The part of you that is incapable of lying, that's the part that has figured out what the piece is. That's your conviction, that's why you're an individual, because you have a view of that. Your job is simply to offer that view in the best, most total way that you can. That's it. Nothing else.
MR: What advice would you have given yourself at age sixteen or younger?
AW: It wasn't advice because I didn't know any better. I just thought, "Wow, if I practice and I play well and I do everything that I think should happen in this piece, everybody will love it and it will be fine." That's not true, of course, I understand that. But I think especially in those first years, that really was my philosophy. When I was nineteen, I played my first New York recital, and I wanted to play Schubert's D Major. It's a fifty minute piece, and my manager said, "That's great. You love this piece, and for New York, it's fine. But you're going to Kansas City and Peoria and whatnot. They may not be so happy to be listening to fifty minutes of Schubert all at one time." I remember my response: "I've practiced it and I love the piece. If I play it beautifully, they'll like it." I had no practicality about questions like that. I learned that practicality later. I had this naiveté that if I play really beautifully, people will listen to anything. That was pretty good. It was a wonderful kind of naiveté to have. My manager was like a father, brother, uncle, everything figure―the only manager I had for the first seventeen years of my life. I think he loved my response because he saw that I wasn't interested in the practicalities. I had a belief that if it was beautiful, people would like it. It isn't exactly true, but it's not a bad place to start.
MR: As someone who has lived through so many renovations of classical music, what's going on in classical music and what is your reaction?
AW: I'm not exactly pessimistic. I think things go in waves. Things go a little better and go a little worse but the reality of it is, of course, classical music never did have a major share of mass audience. It's always been limited. I lived in Philadelphia for thirteen years, so when I was thirteen, fourteen, fifteen, Rudolf Serkin was a god. He would play concerts and people would say, "That's great, The Academy of Music is full, but they're all gray-haired, and when they die and Rudy doesn't play anymore, there won't be any audience." Actually, the fact is that it's always the same audience―the gray-haired ones and the limited youth. Generation after generation, that remains the same. Even Bernstein said, "Classical music is dead," and I don't think he was right. It's sort of proven that he wasn't right. It always has problems. Music is not in a vacuum. The rest of the world's societies and social upheavals, if you will, affect music also, both internally and externally, and in this case with classical music, financially. Finances are tough; orchestras fail; people cast about for how we can get new audience, and I think sometimes they make dumb decisions. They don't really get a firm new audience and they lose the old, so they have nothing. But I think the fact that it has flux means it's healthy.
MR: What are you looking at next? What new projects are you going to be getting to?
AW: [laughs] No particular projects. You can imagine, over the years, I've been asked that question very often, and I'm always a little embarrassed because my answer is never very interesting. "More of the same," and I don't mean it in a flippant way, but I just want to keep playing music and that's it. The reason that I think it's not that interesting... I'll make an example of what I'm not going to do: "I became suddenly fixated on the two-part inventions of Bach and I'm going to learn them this summer and play them next season." For me, that can be an excitement like a new planet found. But for the general public, it's like, "So what, man? We know these pieces. Better people than you have played them in the past, they will be played after you're dead by wonderful players." It's not a big deal. I don't have any exciting things to say. I'd like to learn more music than I'll ever be able to in my lifetime. So "more of the same" is the best answer I can give you.
MR: At first, your attention was on Liszt. But I imagine, like all artists, your tastes change.
AW: Yeah, of course. Some years ago, I became fixated on Janáček. I'm interested in playing a lot more Poulenc, but the reality is my "desert island" composers haven't changed since I was thirteen or fourteen years old. Schubert is my primary, if you have to answer this question, and probably then Brahms and then Liszt and Chopin together, and then Mozart, I imagine. So, actually, the general thrust of my interest in composers hasn't changed either.
MR: You're a teacher. Do you have any future Liszts in your classes?
AW: [laughs] I'm not sure you can be certain of that. You have some idea, yes, but I don't teach for the purpose of creating the next Arthur Rubinstein or Vladimir Horowitz. My job as I view it is to present different aspects of music to these students. Basically it's to teach the students how to listen so that they can teach themselves. The worst thing is if you teach a student how to play a Beethoven sonata, if your teaching is such that when they go to the next Beethoven sonata they feel like they're starting from scratch, that's some kind of a failure. You want to teach them about Beethoven and his construction and what his music means and what a rest means. You have to look at that rest and question, "Does that rest have tension? Does that rest have ease, is there any easy way to retake breath to sing something farther in the next bar? Is it shocking?" Everything has to be invested with something more than, "Well what do you want? I counted two beats and I didn't play anything." That kind of teaching is what I think is important, so that they can teach themselves. Teach stuff specific to a piece that can be extrapolated to every other piece that exists.
MR: I think we've covered everything except Brexit. So? What are your thoughts?
AW: [laughs] Well, I've got to tell you, I've had a little health stuff, so I've been resting a lot and I didn't realize until this morning when I turned the television on, "Oh my God, it's over. It happened." Wow. I'm kind of a little bit shocked. Maybe I didn't pay enough attention to how it was going, maybe I should've known that the vote would go that way, I'm a little bit surprised and I'm wondering what the people who carried this vote's reaction is to the immediate drop in stocks and some larger aspects of the world being fearful and maybe finding it wasn't the most brilliant decision, or a decision not made for the most brilliant of reasons. Look, in the long run, it'll probably be fine. But it smacks a little bit of cutting off your nose to spite your face at the moment. It'll be fascinating to see what happens.
MR: Donald Trump predicts that the US is next.
AW: God help us all. I am violently anti-Trump. Musicians should have their own personal conscience and get involved in politics for themselves, but just because you may be able to make some more than commonly intelligent comment about Schubert doesn't mean you can make a more than commonly intelligent comment about Democrats and Republicans.
MR: Absolutely, though after your saying that, I'm now voting for a President Watts.
AW: Okay, good, go for it. [laughs]
Transcribed by Galen Hawthorne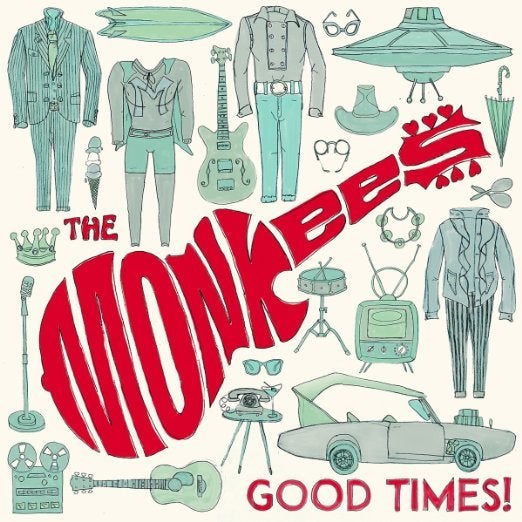 A Conversation with Bobby Hart
Mike Ragogna: Bobby, let's start with Tommy Boyce and Bobby Hart's original song "Whatever's Right" appearing up on the new Monkees album. How did that happen?
Bobby Hart: We wrote it in 1965 and we recorded a master track at the same session we cut "(I'm Not Your) Steppin' Stone," July 26, 1965. We found this track that they had never finished, never put their vocals on. Adam Schlesinger, of course, cut a new track and they asked me to come down and sing backgrounds on it, so I went down and sang with Micky Dolenz's sister Coco Dolenz. I'm just happy to have a cut. Boyce & Hart have a song on every Monkees album from the beginning all the way through, except for the soundtrack to the movie they did.
MR: Despite their have become a cultural phenomenon, The Monkees were often critically dismissed as "Beatles Lite" and mainly considered a TV series aimed at kids. But since those early days, people listen to their recordings and say, "Wait a minute, this is pretty good music," with Boyce & Hart songs playing no small part in that. Yours and Tommy's songs have been recorded by lots of classic artists. What was the songwriting machine that was Boyce and Hart like back then?
BH: Tommy and I had a couple of hits in New York, like Jay and the Americans' top three song "Come A Little Bit Closer." I had a Little Anthony song that went top ten, and based on those hits, we got signed by Screen Gems-Columbia Music, and they sent us back to the West Coast. When we got here, they were just starting up the office. It was Nevins-Kirshner Music that had been purchased by Screen Gems-TV and Columbia Pictures. They were just opening the West Coast office because they had all this TV and movie stuff that they needed music for.
It was a good time for us. We were basically writing songs for the artists in the second half of the fifties, and that was a whole different genre from what was happening when we got back out here in '65 with the Summer of Love and the psychedelic sound starting to appear on the Sunset Strip. We'd be down watching the hippies on The Strip and listening to The Doors and some of the psychedelia, and we started writing a little harder edge for acts like The Animals and Paul Revere & The Raiders. That was just one of the interviews that Screen Gems sent us out on, to see what kind of music was needed and what we could supply
MR: What's the story behind the recording duo of Boyce & Hart?
BH: When we got the job to produce and write for The Monkees, we had almost a year to plan the image that we would be trying to produce musically. We put a lot of time and effort into thinking about what the influences should be and what we should take. The Monkees phenomenon was off the wall; they sold more records than The Beatles and The Rolling Stones in 1967. On the tail of that, Tommy and I started appearing in all the teen magazines as the guys behind The Monkees, so we were getting these offers from record companies to record.
Just around the same time, The Monkees pulled their coup and said they wanted to write their own records. So that gave Tommy and I had the opportunity to sign with A&M Records and put those albums out. But by then, we were pretty much stuck in the image we had created for The Monkees, even though Tommy & I both grew up listening to country music and as I got older, my background was in R&B. We never thought that Tommy and I would ever sing together because he was pure bubblegum pop and I was R&B, but because of The Monkees' success, we had to cater our records to the audience that was already out there for us.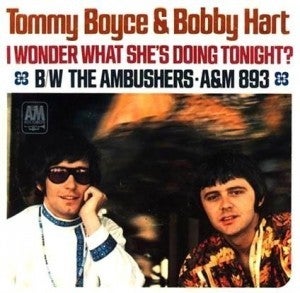 MR: And you both scored a hit with "I Wonder What She's Doing Tonight."
BH: We had five hit singles and three albums on A&M.
MR: When you first arrived at A&M, it was pre-Carpenters, so they were kind of still figuring out their image and signings. What was your relationship with the label in those days?
BH: We had a terrific relationship. We chose A&M because it was co-owned by an artist [Herb Alpert], and we figured he'd understand us from an artist's point of view, and he did. Herbie's door was always open to us. He helped us choose the singles and so on. But you're right, and we were the first actual rock act on the label. It was all pretty soft before then―Tijuana Brass, The Baja Marimba Band, and a couple of others. They were excited about us. They gave us a great deal with a guarantee of a hundred thousand dollars that we got to spend to promote our first album. They backed us really well and from our very first single, we zoomed up the charts. "Out and About" was our first single and I think it went up to the thirties or something like that. Then, of course, "I Wonder..." was our first top ten as artists.
MR: According to the internet, you guys have a track record of selling thirty-three million copies of Tommy Boyce and Bobby Hart music.
BH: That figure is in a book that Rolling Stone put out decades ago. I update it every once in a while and I think that it's very close to the hundred million mark now, if you throw in downloads.
MR: Have you been sampled?
BH: We have and it's been very interesting. In the beginning when sampling came out, everyone was just doing whatever they wanted with it. They would find little pieces of old records and put them in their records. Then there were a few big lawsuits and the record companies put out the edict that you'd better be very careful about anything like that that you use, and you have to license it. There might be even one or two little notes that came out of a record we produced and they put us on as co-writers. [laughs] I'm not knocking it.
MR: You and Tommy also appeared on television shows like Bewitched, I Dream Of Jeannie, and even Soupy Sales' show. Since Boyce & Hart was a good looking pop duo, did it ever tempt you to do more television?
BH: Tommy Boyce and Bobby Hart, as artists, started in '66 and went to the end of the decade, but a couple of years into it, we hired a guy who had a very high-powered background and had not ever done any music management, but we hired him to be our manager. Our deal was up at Screen Gems so instead of going and negotiating with the music company he went to the head guys at Columbia pictures and made a deal that we could continue to write for them but they would give us our own record label and develop our own sitcom. The reason we were doing all those Screen Gems shows was we had a sitcom that would have gone on air the following year, so they put us on as guest stars to introduce us and get our feet wet. It was a lot of fun doing that, but then Tommy quit the business so we didn't have our sitcom. It went on anyway.
MR: Getting Together that starred Bobby Sherman, was that supposed to be your show?
BH: That's our show, yeah.
MR: Wow. Well, it only lasted thirteen episodes, so maybe it was a good thing.
BH: I don't regret anything. I always feel things happen the way they're supposed to. I've had a wonderful run in all different areas, so I'm not unhappy about anything.
MR: Now, the focus fell off you and Tommy as an act after your A&M albums. Was it because you guys were feeling success as songwriters and no longer felt the need to be a recording act?
BH: No, we both got into the business to be artists, we both wanted to be singers, but we both got sidetracked into writing. The first opportunity I had to get a record deal, I was eighteen years old. I came from Phoenix to LA and had a record deal within three months, but the guy said, "I'm only signing acts that have their own material, so go home and write some songs." Because he told me to do it, I did it. Tommy was on a parallel path, living with his folks and making singles just like I was through those six or seven years it took us to learn our craft and have any success. That's what we always wanted to do, and that's what we did after The Monkees success opened a lot of doors for us. The reason we didn't continue recording was because we split up. Tommy decided to quit the business at the end of 1969.
MR: When Tommy made that decision, what happened?
BH: I got a new partner right away. I teamed up with a guy named Danny Janssen who had some hits of his own. We started writing and producing and kept going on what I was doing with Tommy now with Danny. Wes Farrell moved his operation out here so he could produce the records for The Partridge Family. By the way, that would've been a Tommy Boyce and Bobby Hart project had Tommy not quit. I saw a book that came out about the music of The Partridge Family and they said that my name was on more Partridge Family songs than anyone but Wes, who was the producer. That's because I had a Boyce and Hart song recorded by The Partridge Family; there's a song I wrote with Brian Hyland; there were a bunch of songs I wrote with Danny Janssen and a bunch with Wes Farrell. I even wrote a song with Jack Keller. I was writing with a lot of different partners, but then Danny Janssen became my primary partner and we wrote and produced together pretty exclusively up until the mid-seventies when Tommy and I hooked up with Davy [Jones] and Micky and we went out as Dolenz, Jones, Boyce & Hart and toured for two years.
MR: You couldn't use The Monkees monicker?
BH: We couldn't use the name "Monkees" because we didn't own it. We would've had to license it and it would've been expensive, so we just called it "The Great Golden Hits Of The Monkees Show Starring The Guys That Wrote Them And The Guys That Sang Them."
MR: [laughs] How come the other guys weren't on board at that time?
BH: My friend Christian De Walden came back from Thailand and said, "There's a promoter over in Bangkok that wants The Monkees. Could you call up Micky and see what's going on?" Micky said, "We don't know where Peter is and Michael's not interested," so I let my friend Christian know. He said, "Well, why don't you and Tommy go out with him?" The four of us met for lunch one day in Hollywood and we had so much fun over lunch we decided yeah, if there are gigs offered to us, we'd try it out. It was just a fun gig and we didn't have to rehearse. We just did Boyce & Hart songs and Monkees songs. We took Keith Allison from The Raiders along to be the musical director and it was just a couple of years of fun.
MR: You mentioned you co-wrote with Wes Farrell for Partridge Family recordings. What was he like?
BH: Wes was tremendous. He was just a high-energy, fun-loving guy. Tommy had gotten to New York as a contract writer for Dunes Records in '61 and I didn't get a chance to go back out there and join him until '63, so when I got there, he had had a couple of hits and he knew a bunch of people in town. He introduced me to Neil Diamond and some of the great people that were inspirational heroes to me. One day, we had an appointment at 1650 Broadway [The Brill Building], we got in the elevator, and Wes Farrell was there. Tommy quickly introduced me to him. He'd had some success as a writer but he also had a day gig running a small music publishing company in that building, so he said, "I'm taking the train down to Philly tomorrow night to play Chubby [Checker] some things, you got anything for Chubby?" We went back down to my little flophouse I was staying in and we wrote a song for Chubby Checker and brought it back. Of all of the songs Wes presented, he took ours and it was his next single. On the heels of that, Wes asked if we would like to write something with him. We wrote "Come A Little Bit Closer." We went all the way back to '63 or '64 with Wes, so just after Tommy and I split up and Wes moved his operations out to California, Danny Janssen had already been working with him. I think he wrote the theme song for The Partridge Family if I'm not mistaken. When Danny and I got together, he said, "I know Wes likes your writing and Wes likes my writing. Why don't we write him some stuff?" So we wrote for him and with him, and after Dolenz, Jones, Boyce & Hart, I produced one or two acts on Chelsea as well.
BH: One was called Stuff & Ramjet, that was a really good husband and wife team but I can't remember what happened with that deal, and I can't remember the other act either. We stayed in touch through when he moved to Florida in the early eighties. He died very young. He was a great guy, a powerhouse, go-getter kind of guy. You know those little writer cubicles they had in New York? He put those in when he started Chelsea Records here for his songwriters. He would have two or three or four writing teams in these little cubicles writing songs and he would go from one to the next and throw a line or two in and then go to the next one, so he had his name on all of those songs.
MR: And Chelsea Records also signed Austin Roberts who you worked with. You co-wrote that album's songs with Danny Janssen, right?
BH: Yeah, and we produced that album, too.
MR: Unfortunately, you couldn't find its follow-up anywhere. It was like Chelsea Records suddenly died.
BH: That's kind of true, in a sense. There was this great promotion man who was Wes Farrell's guy. He was the one who took "Something's Wrong With Me" to number one, but when the second single came out, on the road, he had a heart attack and passed away. It was a big blow to the whole operation. As it worked out, it was alright for us as songwriters―that's kind of insensitive about his death but because "Keep On Singing" by Austin only went up into the forties or something like that, Helen Reddy was able to cover it the next year and take it top ten or so.
MR: Speaking of Austin Roberts, you and he were nominated for an Oscar for the song "Over You" from the film Tender Mercies.
BH: That's true. It was fun to go to the Academy Awards and sit next to all those stars and everything. That was a fun night, and the Golden Globes were also that same year and that was even more fun, sitting at the table with Robert Duvall and Johnny Cash and June Cash and Betty Buckley. That's more of a party, but it was fun to go to all of that.
MR: Bobby, catch us up on some of the other projects you worked on.
BH: After The Monkees, Boyce & Heart, and Dolenz, Jones, Boyce & Hart, I worked with another steady co-writer named Dick Eastman. We produced and wrote songs for New Edition and for Robbie Nevil, who had a big hit with "Dominoes," which was a follow up to his bigger hit "C'est La Vie." With Danny Janssen, we recorded top ten songs and records, produced them with Austin Roberts, Helen Reddy had a top ten with "Keep On Singing." With Danny, I also did a lot of Saturday morning stuff, cartoon music, Sigmund & The Sea Monsters, and stuff like that. I've kept busy over the years.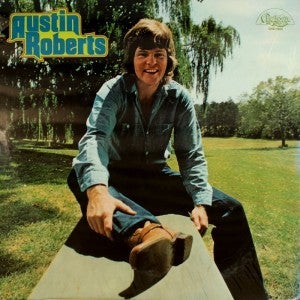 MR: We haven't talked about Tommy's passing back in 1994. How hard did that hit you? Is there a void to this day?
BH: Yeah. Absolutely. We were friends first and foremost. We wrote separately, so we both learned how to write music and we didn't need each other for that. We wrote together because it was fun to be together and it just turned into a partnership. We were like brothers for many years. It's all in the book, why Boyce & Hart ended. It was pretty emotional. We remained friends but we never had that tightness that we did when we had the time and leisure to just write songs when we felt like it and hang out and have fun. I stayed in touch with Tommy until the end, and some of the best conversations we had were after he had his brain aneurysm in 1993 or whenever it was. He was never the same after that, but we'd reminisce on the phone. He was in Nashville, I was here. We had some good talks. When the vessel in his brain broke, they patched him up but they told him he would inevitably have another episode and he probably wouldn't be as lucky, he'd become a vegetable. Not in any way to condone it or excuse it because I don't believe in suicide, but I can kind of understand not wanting to wait around to be a burden on somebody, so he took it in his own hands.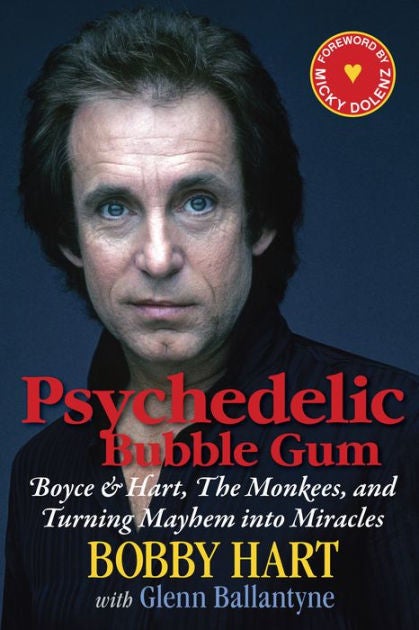 MR: I understand and thanks for sharing that. Bobby, you've written a book that covers some of what we just talked about. What motivated you to write it?
BH: It's my life and what motivated me is wanting to tell the stories in their full versions, because interviews like this―and especially radio interviews where you have to speak in sound bites and get the story out quickly―I wanted to tell the whole stories and make people feel like they were there and experiencing what I did as an eighteen year-old who showed up in Hollywood with fifty bucks in his pocket; trying to go to disc jockey school and got sidetracked into music; the struggle of a young family trying to make it through and not give up on my dream until I finally had some success six years later; and then, the explosion of The Monkees. There have been a bunch of books out but I'm the only one who's still alive who was there from the conception and knows how the whole thing started and was produced. All the stories are written in detail. It's also my life journey, my spiritual journey, and how I probably reached the pinnacle of success, then decided there are other things that are probably more important than making money and writing records. It's a spiritual journey and then all the music stories. It's called Psychedelic Bubble Gum and the subtitle is Boyce & Hart, The Monkees, And Turning Mayhem Into Miracles.
MR: Some argue that music is tightly interwoven with spirituality. Did you find that was a way you got into deeper levels of yourself?
BH: That's not the way I got into it. My spiritual path took me into meditation, but music has healing properties, I think...certain types of music. They've done these experiments with magnified ice crystals and how certain music makes ugly formations and certain music makes beautiful ones. I think there's uplifting music and music that's not so much so.
MR: You know, old bubble gum pop gets dismissed, but it made an awful lot of kids happy.
BH: That's what we were doing. Of course, for The Monkees, we were writing for a very young audience, so it was very much good time music. That was what we were shooting for. Later on, things got a little more raunchy and racy and it wasn't as appealing for me to write for those acts anymore. I really liked doing the good times stuff. The reason we used the title Psychedelic Bubble Gum for the book is because we got lumped into that bubblegum stereotype of people calling us the Kings of Bubble Gum and all that. I don't know if you remember that record that came out called "Bubble Gum Music," and the verse went "Tommy Boyce and Bobby Hart, wonder what you're doing while The Monkees are singing 'bout Valerie." We were the bubble gum guys, but then we came out to LA and started using the influences we were hearing out here of feedback guitars and psychedelic sounds and Indian instruments, I said it probably would have been more accurate to call us "psychedelic bubble gum," and that became the title of the book.
MR: It could probably be argued that The Beach Boys became a psychedelic bubble gum group from Pet Sounds on.
BH: That's right, they made that switch. Everybody was influencing everybody. They loved the Beatles and The Beatles loved them, they were listening to each other and these influences crept in. I think George Harrison had a big part to do with eastern music creeping in.
MR: You mentioned meditation before. Is there a particular path that you're on?
BH: Self-Realization Fellowship is the organization that was started about a hundred years ago by Paramahansa Yogananda. He wrote a lot, his best-known book is called Autobiography Of A Yogi. I've been following his path now for many decades.
MR: I often wonder what draws certain people to certain spiritual disciplines. For instance, we mentioned The Beach Boys and The Beatles earlier and both groups gravitated toward Transcendental Meditation.
BH: I met Maharishi in 1965 when Tommy and I were producing at Western Recorders. Henry Lewy was an engineer at Western and he later went on to produce a bunch of Joni Mitchell stuff. Of course, the conversation eventually came around to spiritual stuff so he told me he was into TM. His wife was a teacher, so he invited me to go with them to this small group to meet the Maharishi on one of his first trips to LA. There were maybe only thirty people there. I started with TM in '65 and I did that all the way up until '78 when I started doing the Yogananda techniques. I don't know the whole organizational history, but what good really came out of it that I could see was a whole lot of scientific study about meditation that proved that it worked, and that was very valuable.
MR: And as we started the piece, you're included in this new Monkees project, Good Times. In your opinion, since Davy Jones passed, is the void noticeable in the group?
BH: It is, but they've been handling it very well. As I understand, they have him on a big screen video behind them and they work him into the show in a way that doesn't ever forget about him. Nobody tries to do his songs. I think when they do "Daydream Believer," they ask the audience to sing along. They've been very tasteful about the way they handle it. Nobody can replace him. There'll always be that void, but they manage to put on a good show.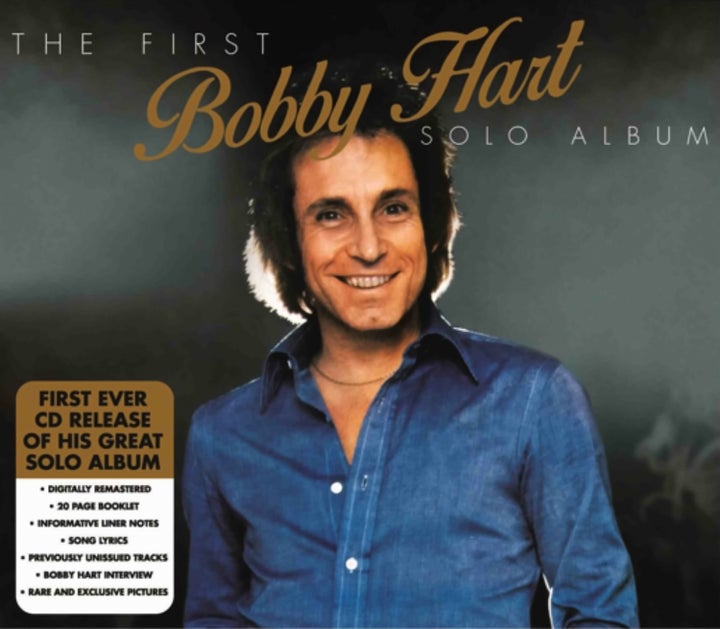 MR: Let's talk about some more major career moments, like your co-write with Teddy Randazzo, "Hurt So Bad." What a classic.
BH: Thanks. Have you seen the new video? You can go on my Facebook page and find it. On that solo album that I did in 1978, which never came out on CD until now, I did a remake of "Hurt So Bad." It was kind of a whole different version of it. One of the musicians on that session in '78 is now one of the top Lemon Law lawyers in the country. He got very excited when it came back out. He said, "I'd like to do a video for it. I've been doing videos about my law practice, just some fun things," so he hired a very professional crew, flew in some actors from New York and they made this three minute video for "Hurt So Bad." I'm not in it, it's just actors, but it's pretty cool. It's got like four thousand views on it so far, we're still working on it.
MR: It leaves quite a different impression than the early promo videos Boyce & Hart did for "Out and About" and "Alice Long."
BH: That's right, and those were some of the first music videos, before MTV.
MR: Just curious, how often do you play The Sex Pistols' version of your "I'm Not Your Stepping Stone"?
BH: [laughs] Not often. I think I listened to it years after when I was in a record producer's office and he said, "Did you ever hear The Sex Pistols' version?" I didn't know a thing about it, so he sent it over on a CD. I was blown away though. When I was doing the book as research, I looked it up and saw there were something like twenty-six other punk rock bands that had recorded that song. Who knew?
MR: What advice do you have for new artists?
BH: For art of any kind...I think the same principles apply: There's a level of creativity that can be deepened by stilling yourself―and you know about this from meditation. You come out of meditation with deeper thoughts than you went into it with, so there's that part of it. There's the part of perseverance, if you have a dream, don't take it so lightly that you're going to give up on it the first five or ten or fifteen or a hundred rejections that you come across, because that's just part of the deal. You're learning as you go along and you're getting better at what you're doing so continue doing it. Believe in what you're doing. Visualize your goal, because that also helps you to stop yourself from trivializing your goal, because you're seeing it in front of you every day and the universe helps to actualize it because now it knows what you want. You program it into your mind and it somehow goes into the Universal Mind. That was a big part of what spurred my success, when I found a book called Psychocybernetics and I started doing really concentrated visualizations. Those are some of the things I'll be talking about in the book in detail
MR: What advice would you have given yourself?
BH: Sometimes, it's good to be blissfully ignorant. Maybe ignorance will not lead to bliss, but if I had known when I came here at eighteen with fifty bucks in my pocket how hard it would normally be to get a record deal or have any success in the music business or any other business with no background and no contacts... I'm glad nobody told me how difficult it was, like they didn't tell me how difficult it was to change the Constitution. Sometimes, you just say, "Hey, I'm here to do this, and I'm going to keep trying until it either kills me or I kill it."
MR: Beautiful. How do you think you've evolved over the years, as both an artist and as a human?
BH: That's a good question. I think it kind of helped me answer it that maybe the important thing to be remembered for is not what you're remembered for. I hope people will say that I worked to be a better person, that I changed myself to a certain degree , of course it's a work in progress always and we're never getting there, but working at it is what we're all here for, I think. We all need to be better people and create peace in our own lives, which is the only way that piece on earth is ever going to come. It's not going to come from wars and the military and politicians. So that's my real legacy, although only the people who know me personally would know about that. On the musical side of course I'm always gratified that something that you helped create fifty years ago is still being valued. That's something that you just don't expect. Tommy and I were just thinking about writing the next chart record for the next artist that needed to record that month and not thinking that the people would still remember any of this music fifty years later. It's kind of cool.
MR: Before we wrap up and since we're about to have a major election, it's worth mentioning that you and Tommy should be commended for writing the "Let Us Vote" campaign theme to get the voting age lowered in the late sixties.
BH: In the book, I talk all about how we were asked to do that. We were supporting Robert Kennedy and they made us the co-chairs of the first time voters for Kennedy. That led to our involvement in the campaign to lower the voting age to eighteen, we were the national spokespeople for that, we went to Washington and walked the halls of congress lobbying for that, not knowing that you'd have to change the constitution to pull that off. When they told us that we said, "How hard can that be?" Having a hand in that is gratifying to remember. All those kids between eighteen and twenty-one who have voted since 1971, they might sometime think about the fact that it wasn't always that way.
MR: So what's next for you?
BH: I kind of dropped off the radar when I started getting serious about my spiritual life and I met my wife around 1980. We've just been serving at the church where we go and trying to get our spiritual grounding together. Up until last year when my book came out, I've been underground, but now I'm out there again, doing the autograph shows and book signings. I was with Micky in New Jersey at the Chiller thing. It's the biggest autograph show. Micky and I were in a room together signing autographs for three days. We also sang on Saturday night at the concert. We did five Boyce and Heart and Monkees songs together, which was fun. I'm out there doing stuff like that now. Also, because the book has a spiritual bent to it and I partnered up with an old friend who is on the same spiritual path with me, it worked out so well that now we're on our second book, which is more of a self-help thing. It's a book about creativity. We'll be doing seminars and keynotes and things like that to go along with it.
Transcribed by Galen Hawthorne
OBSIDIAN SON'S "PEACE OF THE WILD" EXCLUSIVE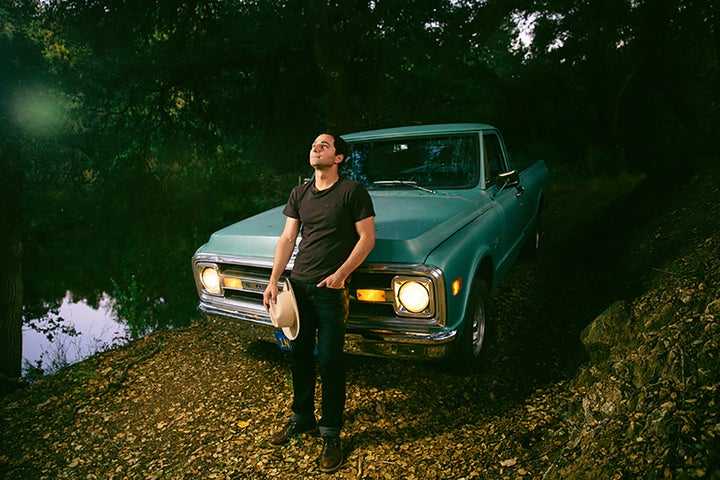 According to Obsidian Son's Sean Garvey...

"'Peace of the Wild' started out as a lullaby to my two-year-old son; a pocket map for the future, to help him traverse our world. As I dug deeper into the lyrics the map became something I thought we all could carry. I'm a farmer by trade. Whether we experience abundance or loss, if we tend to the land properly, a new season will begin. I keep the work of Wendell Berry close by and this song is inspired by his voice and the importance of our connection to the natural world."
Popular in the Community