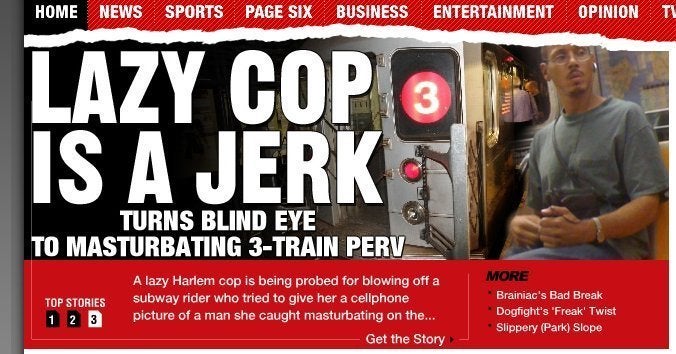 Close to a million New Yorkers woke up to a very "special" edition of the New York Post today with a headline screaming "We're Screwed" and a lead story outlining how "climate change caused by human-created greenhouse gases is threatening the health, livelihood, and security of New Yorkers -- especially those who take the subway to work."
Not something most would expect from the Post, which has never been too supportive of anything climate change related. Turns out it was an elaborate prank edition organized by the culture-jamming duo known as the Yes Men. If you don't know the Yes Men, they are a two-man team (with an amazing supporting cast) that gets its message out on important social issues through various creative culture jamming campaigns.
To give you an idea of what they've done in the past. look no further than the Calgary Oil and Gas symposium where they were invited to speak under the guise of being ExxonMobil big wigs.
Today's Yes Men campaign was orchestrated to coincide with the opening of New York Climate Week and they sure did raise some eyebrows around town with fake Post stories like "Bono's Big Belch" and "Pentagon top brass warn: Act now, or pay later with 'lives.'" In their news release, the Yes Men made it very clear that while the newspaper stories were somewhat tongue-in-cheek, they were all based on real stories, reports and research -- something that most Post readers are also not normally used to.
Here's a video they released this morning:
Check out the New York Climate Week site for all the other cool events happening around town to help raise awareness and send a message to world leaders that we want them to take action on this important issue.
Popular in the Community