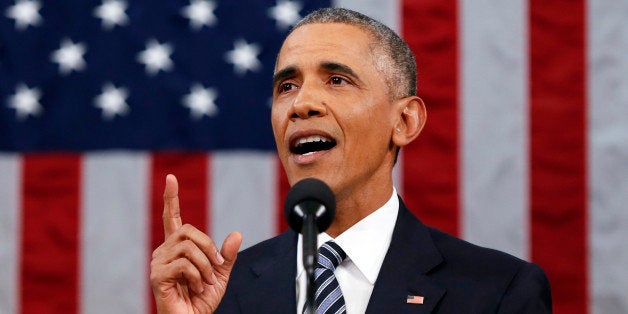 President Obama, thank you for eight great years of leadership.
I, like so many, was right there, glued to the TV as President Obama gave his final State of the Union address. It was not only a review of his work and established his legacy, it was also a very clear a call to focus on and prepare for our future.
It was a call to work with the 44th President of the United State and Congress, and to keep America strong as the nation we are. It was a call to work on the road map President Obama has laid out: filling gaps in employer based care with the Affordable Care Act; helping Americans with affordable housing, education, and tackling poverty; giving every American a chance to work; supporting a thriving economy and a brighter future, and working to find the cure for CANCER!
The State of the Union was just what America needed. It was the shot in the arm, the prescription for progress, the dose of dignity wrapped in diplomacy. Several questions, with solutions and priorities, were raised by our POTUS, amongst them: keeping Americans safe by rooting out, hunting down and eliminating ISIS; making tech work FOR and not against us; and having politics reflect our best and not our worst.
I hope to be one of those who sits in the chamber where the president spoke tonight addressing our nation as a member of Congress.
He reminded us that our Constitution begins with, "We, the people...".
So it is up to US, who build coalitions, work, walk and win together.
As a kid sitting on the stoop of our first family home, on one of the most diverse blocks in our city, where Jews, Catholics, Protestants, new immigrants and Southern migrants all lived together, we played a game, "I dare you..." In fact, as it became harder, we said "I double dare you..." In other words: let's see if you can muster up the courage, the chutzpa, the guts to take this on, and win.
Well America, we can face our biggest challenges, right now, and must tackle our biggest problems. We cannot stop -- we've only just begun. We must work together, walk together, win together. I dare you. I double dare you.
Thank you, President Obama, for putting us on the winning team, the United States of America, the most powerful nation in the world.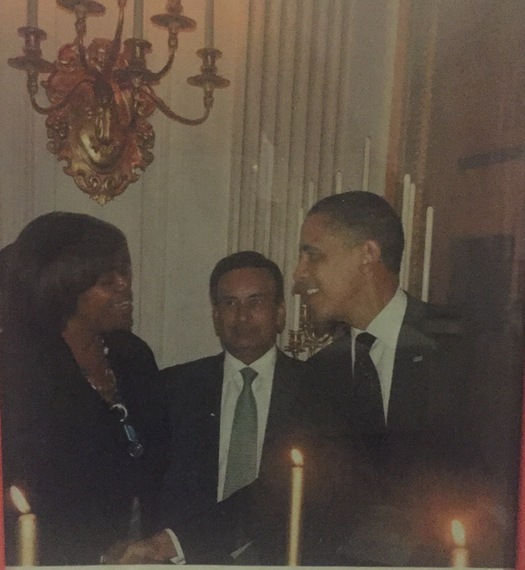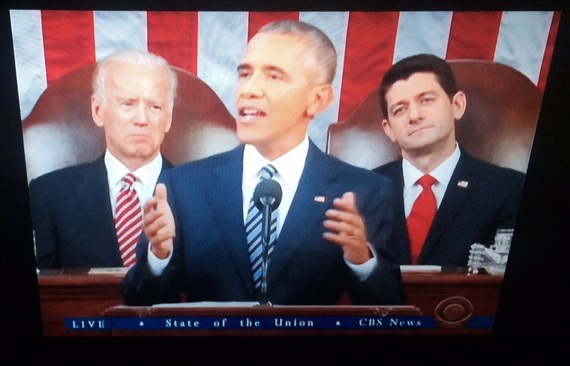 Calling all HuffPost superfans!
Sign up for membership to become a founding member and help shape HuffPost's next chapter