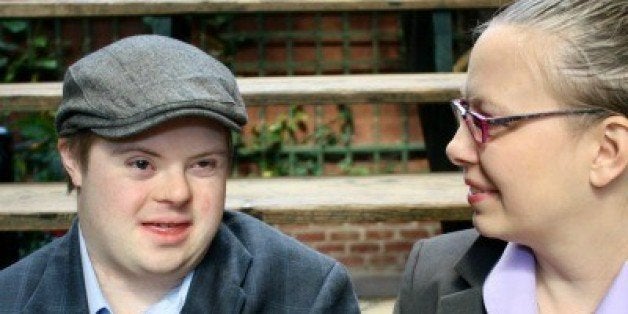 The first thing you should know is this: My son Marcus is an adult with Down syndrome and he lives with us, not because he has to, but because we want to live together. Like millions, actually well over six million, families with adult children who live "at home" in the U.S. today, this is the best option for us right now.
Now the most common question is: "Will he always live with you?"
I have an answer for this: Maybe. This well-thought-out answer is based on the following factors:
I like having Marcus at Home
Let me take you to a night many years ago. I hopped downstairs in the split level home we shared with my grandmother and my husband commented, "You look happy."
That night, circumstances had brought my brother to stay with us as well. The joy of having so many of the people I love near me and safe brought the kind of contentment that warms from the inside. So you can see, this is not a new emotional trigger for me, wanting the people I love near me and safe; it's who I am.
Personally, I feel like the American nuclear family isn't always for the best. Extended families living together and taking care of each other, as is common in other cultures, may not be a bad idea.
That said, in the "old days," people kept their adult children with Down syndrome in their home because a) they planned to outlive their children and b) the other option was institutionalism. These two factors are not the rule anymore.
The life expectancy of a person with Down syndrome is now nearly 60, so it is best to plan on longer term solutions than outliving the child. And who wants to outlive their own child?
Options for an Adult with Down Syndrome
The more tangible issue is that an adult with Down syndrome has many more options now, each based on an individual's capabilities. There are group homes that cater to various personalities as well as assisted living apartments and roommate options galore. Not to mention that some people with Down syndrome may choose to live entirely independently, Marcus isn't one of them, but the options are expanding for many adults with Down syndrome.
Independence and Marcus' Personality
I could see early on he was both independent and also a homebody. As an infant, if there was an event that brought him out to entertain, as is every baby's first and most important function, after so many oohs, tickles, smiles and cuddles, he would give me the, alright already look. And as I laid him in his crib or playpen, you could see the relief cover his face, "Finally!" he seemed to say, "I thought you'd never leave me alone."
He would get fussy not because he was tired, necessarily, but because he just needed his space. That's the point I'm slowly, but surely, getting to; he needs his own space. So at the time, I thought that may likely translate to him wanting to live in an environment away from, well, me.

Independent, but at Home
The house we live in has a finished basement that we have considered turning into a small apartment. There's already a bathroom, there's room for a living and small kitchenette area and a bedroom. But... there are no windows. So the investment to make it safe for sleeping and updated for Marcus to live a bit more independently hasn't yet made it to the top of our chosen debt investment. We've also talked about a duplex. But again, there is the cost consideration.
Of course, there's also what Marcus wants. His first choice would be a hotel in Las Vegas or maybe London, wouldn't we all prefer that? In the meantime, though, he agrees that home is the best deal.
If you have followed my blog, or you know me, you know that when it comes to Marcus, I am a terrible procrastinator. So eventually, it will make our to-do list to check out more options for Marcus in our area, not because we are in any rush, but because we need to know and have a back-up plan in place.
In the meantime, don't look at me like this is some heavy burden. Please! This is our choice and we like it. In fact, as I type this, Marcus and Quinn are happily enjoying a Simpsons episode together before we all do our part to clean up the house for a dinner party tomorrow.
But you are still free to ask about it. Really, ask away!
Related