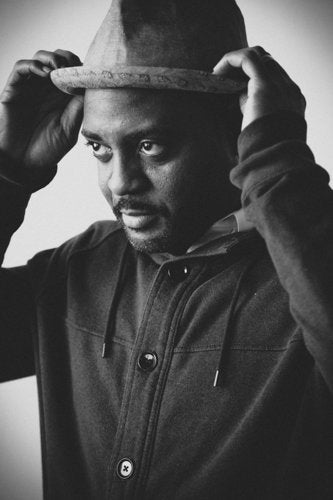 Reginald Dwayne Betts Jr. goes by the name Dwayne. But for the majority of the nine years he spent in prison, he gave himself the name Shahid. It means "the witness" in Arabic.
At 16, Betts pled guilty to carjacking in Virginia and was in prison until he was 24. For many years, cultivating his identity -- hard stuff for any teenager -- was a mostly solitary endeavor. Books, and later poetry, became his teacher, his classroom and his peer.
"I read anything I could find. Poetry makes you reflect. Joseph Brodsky once wrote: 'I have braved, for want of wild beasts, steel cages.' That shit says everything that I would ever want to say about mass incarceration," he told The Huffington Post in an interview last week.
In the decade since his release from prison, Betts, now 34, has published an award-winning memoir about coming of age in prison, written two books of poetry, received undergraduate and MFA degrees and is currently in his final year at Yale Law School.
"I don't have any illusions that the penitentiary is going to help you, but you can get something out of it if you want to.""
Learning has always been deeply important to Betts. He dreamed of playing point guard at Georgia Tech and becoming an engineer. He says numbers came easily to him and that as he grew, the two most important things to him were math and philosophy.
He started hanging out with a bad crew in his hometown of Suitland, Maryland and sneaking out of class at 16. At the time, he was taking a full load of challenging classes, including Physics, French 4 and AP U.S. History.
Everything changed on December 7, 1996. On a visit to the Springfield Mall in suburban Virginia about 20 miles from their hometown, Betts and a friend came across a man asleep in his car in the parking lot. They impulsively carjacked him and took off on what would prove to be one of the quickest roads to stalling one's life as a teen.
At the time, carjacking in Virginia carried a maximum penalty of life in prison and the state had done away with parole. On December 8, one day after the carjacking, Betts stood before a judge and was charged with six felonies and nine years in prison.
The presiding judge had wise words for Betts, who recalled what he was told in a 2010 New Yorker article. The words are seared in his mind: "I don't have any illusions that the penitentiary is going to help you, but you can get something out of it if you want to," the judge said to the 16-year-old.
Betts poured himself into reading. He turned page after page of The Confessions of Nat Turner, Go Tell It on the Mountain and A Lesson Before Dying. He read George Orwell and every book by Charles Dickens. He inhaled classics like Of Mice and Men, The Grapes Of Wrath and The Jungle. He read the philosophy of Max Weber, Franz Fanon and C.L.R. James.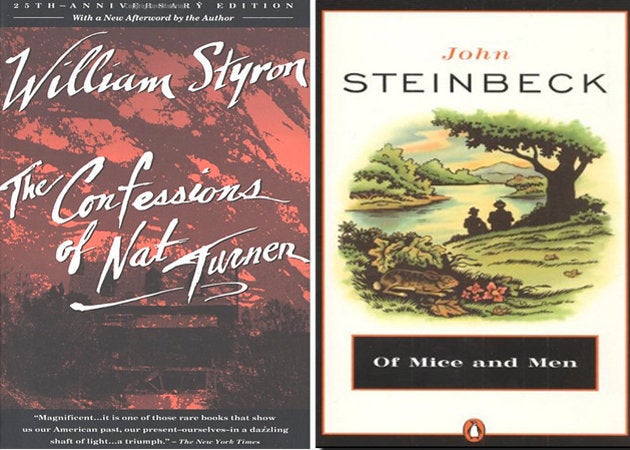 The first time he read William Styron's Sophie's Choice was by mistake. He was looking for a lesser-known philosophy book called Sophie's World, but Sophie's Choice ended up striking a profound chord within him. It wasn't until someone slipped him a book of poetry that his purpose suddenly became clearer.
Over the course of his sentence, Betts served time in five different prisons. He was sent to solitary confinement three separate times. One of the only things he did was read. On one trip to "the hole," as he calls it, prisoners were allowed to bring a book with them. When they finished reading, they came up with a system for passing the books along.
"Someone would ask for it and you would either give it to the houseman -- the prisoner who is back there cleaning up and helping the guards -- or depending on where the person's cell was, you could get it directly to them by lying on the ground and sliding it under your door into their door," Betts said.
"I had never thought about poetry as a way to communicate. I never thought about it as a way to talk about things other than love.""
One day when Betts was 18, The Black Poets by Dudley Randall came sliding under his door in solitary. "I had read poetry before in school and I had written some for girls. I liked poetry. Or at least I liked the stuff I was writing to girls," he said, chuckling.
"But I had never thought about poetry as a way to communicate. I never thought about it as a way to talk about things other than love," he added.
The Black Poets introduced Betts to famous African-American writers like Etheridge Knight (who had also spent time in prison), Robert Hayden, Sonia Sanchez, Amiri Baraka and Lucille Clifton. Clifton especially blew Betts' mind with the sheer devastation in her writing.
"From that point on, I decided that I was going to be a poet. I had models and an understanding of what I wanted my writing to look like," he said. Betts figured that he couldn't train himself to be an engineer, but he could train himself to be a writer.
"That's what writers do. They pay witness to the world.""
Changing his name was part of his reinvention. According to Betts, the prisoners who were most deeply engaged in thinking and talking about education were Muslims or members of the Nation of Islam -- and that most of them changed their names. "They had a desire to know more than what they walked into prison with. Knowledge was important," he said.
As a teenager locked up, he looked for a way to identify himself. "In a way, this was like the 1960s. All of the young men were basically abandoning their birth names. Part of it was wanting to re-imagine who we were. And part of it was that people were becoming Muslim or joining the Nation of Islam," he explained. "I never ended up joining anything -- but I liked naming myself."
He called himself Shahid. "I thought that was perfect. I was in a situation where I was seeing things that I never had any expectation of seeing. That's what writers do. They pay witness to the world."
By the time Betts was released from Coffeewood Correctional Center in 2005, he was 24-years-old and had already published two poems.
He received his high school diploma at 17 in prison; once he was released, he started community college. By this point, he already identified as a writer.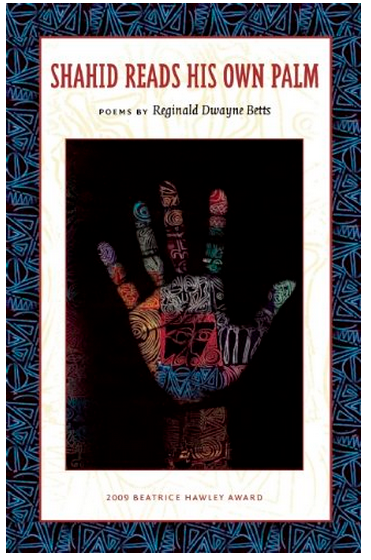 He attended some of the most prestigious writing workshops in the country -- including the Fine Arts Work Center in Provincetown, Massachusetts, the Bread Loaf Writer's Workshop in Vermont and Cave Canem in New York.
Betts applied to the University of Maryland to finish his undergrad degree and simultaneously applied to the MFA writing program at Warren Wilson College. Both schools offered him full scholarships and he said yes to both.
"It was nice to be in a space where the way you garnered recognition was really just based on what you had in your head.""
Working hard was the only option for Betts. In some ways, his drive was a direct result of his incarceration, but in other ways, it was a reflection of his love of learning. He wanted the classroom to define him more than the jail cell had.
"I only took classes that I liked. I had professors I respected and who I wanted to impress," he said. "It was nice to be in a space where the way you garnered recognition was really just based on what you had in your head."
Poetry has been his vehicle. "I think about myself as a poet because there's a kind of freedom in it. I get to do more things at once. I like the brevity of it. I like the compactness of it," he said.
Now everyone calls him Dwayne again. "But Shahid is still here," he said. "It's in that first book of poems, Shahid Reads His Own Palm. But Dwayne never left -- and I realized that my name has always been more than I understood it to be."
He chooses to use his father's name when he publishes anything -- Reginald Dwayne Betts. He leaves out the Junior on purpose. He says it's his way of acknowledging his father.
"We aren't book publishing people," Betts said. "By publishing under the name we share, it's a nod to what I've accomplished in my life."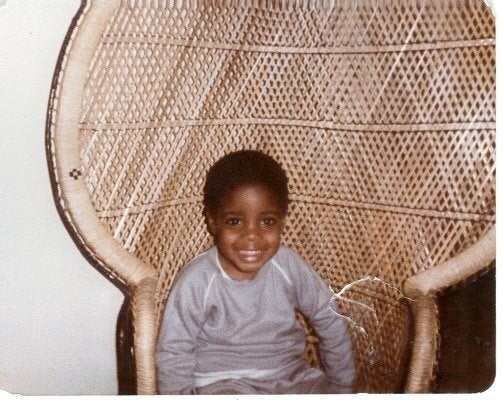 His upcoming book of poetry, Bastards of the Reagan Era, was recently described as "elegy after elegy" and "devastatingly beautiful" in a Publisher's Weekly review. Betts says that he gave the book its title because it "captures all that was lost and all that disintegrated in the chaos of drug laws and violence in the 1980s."
He also says it's the story of what happens when a generation of men are displaced. "Displaced by crack cocaine, by prison, by the grave. These poems are about what happened to the children of my father's generation and to a large degree what still happens to the children of my son's generation. It is about loss and hurt," he said.
He applied to law school, in part, to do the same thing he has done with his writing: to understand the predicament he ended up in as a teen. After being released from prison, he spoke on many panels about his experience and was appointed to the Coordinating Council on Juvenile Justice and Delinquency Prevention by President Obama in 2012. He is also a national spokesperson for the Campaign for Youth Justice.
But after a while, he realized that speaking about these issues didn't allow him to have the kind of impact he wanted. "I wasn't able to develop strategy, wasn't about to represent people -- whether at the front end or at the back end in parole hearings," he said. "I had little say in what kind of policy changes people pursued. And I felt that my value hinged too much on my experience."
He got into law schools all around the country, including Harvard, Columbia and Georgetown. He chose Yale. Today he lives in New Haven, Connecticut with his wife and two sons.
"There always just seems to be more possibilities for change, forgiveness and redemption.""
Back in 2007, at the end of his summer internship at The Atlantic in Washington D.C., one of the managing editors invited Betts to lunch. The editor told Betts that he had been carjacked at gunpoint in his driveway. They spoke about both of their experiences -- true flip sides of a coin -- for a long while.
Looking back, Betts sees the meal as a symbol. "It reminded me that, one, you don't really run away from harm that you've done. It's always there," he said. "But two, the world isn't as bad as it seems. I imagine that my victim will probably never see me. In some vicarious way, maybe I got to be a stand-in for him. There always just seems to be more possibilities for change, forgiveness and redemption."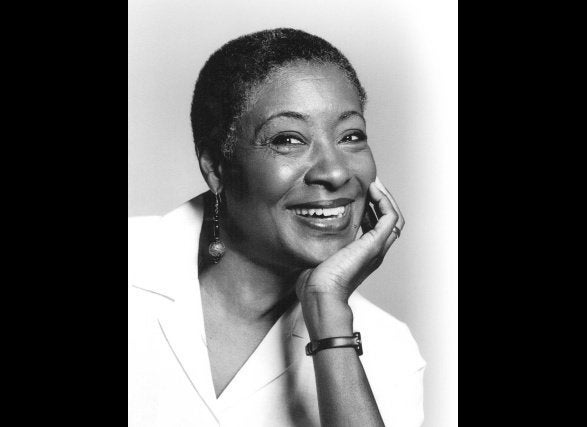 Black Authors On Power Of Reading And Writing
Popular in the Community