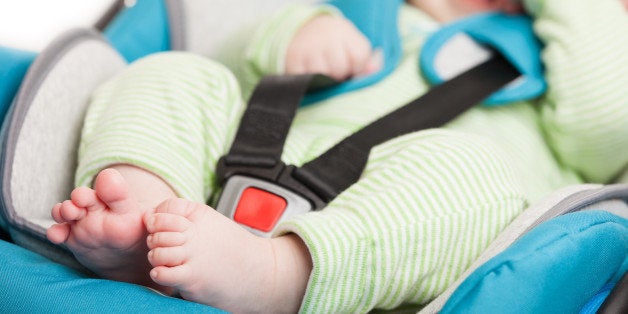 Like all new parents we are bombarded with advice from well-meaning relatives, friends, and co-workers. Everyone has a say on how to feed (bottle vs. breast), how to parent (helicopter vs. free range), how to provide childcare (daycare vs. at home).
"In our days we dipped the pacifiers in whiskey!" or "When you were born, we drove home from the hospital with you on my lap -- in the front seat!"
Perhaps the most persistent and conflicting advice is how to get the kids to sleep: soothe them vs. cry-it-out, blankets vs. binkies, cribs vs. co-sleeping. It's no surprise that some parents want to fling their worn out copies of Happiest Baby on the Block out the window.
But I'll tell you a little secret.
When my kids are scratch-out-their-eyes tired yet are running around wildly... I scoop them up and buckle them into their 5-point-harnessed car seats of tranquility.
Then we drive around town until they fall faaaaast asleep.*
What makes kids zonk out in the car? Is it the coziness of the plush car seats? The gentle humming from the engine? (Who knows, but for some lucky parents it can work like a charm.)
And we reclaim our "Me time." With kiddos lulled to sleep, we turn on the music. We may even stroll through a Starbucks drive thru, silently high-fiving other parents out on secret sleep/drives of their own. (True story: I recently drove my kids around town for an hour, listening to an audio book on... wait for it... Parenting. The irony was not lost on me.)
We do what we have to do.
Remember that scene from Sex and the City where Samantha babysits Miranda's baby? (You remember the one.) The bouncy chair runs out of batteries, forcing Samantha to come up with a Plan B? She finds a substitute item to place in the bouncy seat -- and the vibrating lulls the baby back to sleep...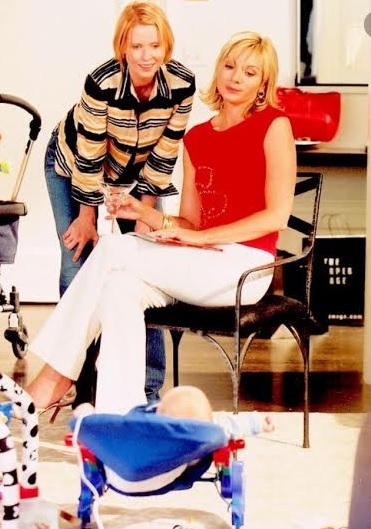 Then there's the story of a 19-year-old man-boy who holds his nephew for the first time. When the newborn stirs, the young uncle tries to recall any lullaby from his childhood. It's the late '90's and the uncle whispers the first song that pops into his head: "Hush little baby... don't say a word... never mind that noise you heard..." (Yup. Metallica's Enter Sandman... Sung to. a. newborn.) That man, folks, is my husband, and will forever been donned the cool uncle.

So yeah, we do what we have to do.

Sometimes I drive my kids around town to get them to sleep. What about you?
-----------------------------------------------------------
*With apologies to Mother Nature
Jennie Sutherland lives in Austin, Texas, with her husband and their two daughters. A champion power-napper she enjoys writing about parenting, pop culture and marketing. For more satire follow her @jenniesuth.

image source: Pinterest