So, the Oscars are not so white this year.
Barry Jenkins has made history as the first black filmmaker to receive Best Picture, Best Screenplay and Best Director nom for his masterpiece, "Moonlight." Viola Davis has become the most-nominated black woman at the Oscars after her third acting nom for "Fences." Cinematographer Bradford Young, Ava Duvernay, director Raoul Peck, Naomie Harris, Octavia Spencer, Denzel Washington, Ruth Negga and Mahershala Ali are among the many black nominees who have prompted some outlets, like Deadline, to declare an end to Hollywood's "diversity drought."
In 2016, Chris Rock hosted the prestigious ceremony. He told a few jokes about the whiteness of the Oscars in his opening monologue, ending with some pithy one-liner about giving black filmmakers more opportunities.
The 2016 ceremony should be at the forefront of our minds as we celebrate the strides being made by black actors and filmmakers in this year's nominations. We can walk and chew gum at the same time. We can cheer for Viola Davis and Octavia Spencer even as we acknowledge the fact that most of the black people nominated for acting roles this year are nominated for supporting performances.
We can be excited for Barry Jenkins even as we call attention to the fact that no women were nominated in the feature film directing category this year, for the sixth year in a row. And we can certainly praise Mahershala Ali's much-deserved Supporting Actor nom, even as we recognize that Dev Patel is now only the third actor of Indian descent to nab an acting nom ever (the last was Ben Kingsley, 13 years ago).
When it comes to diversity, Hollywood has a tendency to look at things in black and white. While the wide array of black nominees this year is important and encouraging, it doesn't mean that the work is done. When people call out the lack of POC nominations at the Oscars, what their really calling out is a lack of representation in Hollywood at large. You can't nominate movies like "Moonlight" if people like Barry Jenkins aren't given opportunities.
As Reign pointed out Tuesday morning on Twitter:
In an email to The Huffington Post, Reign emphasized the need for a broadened conception of true diversity and representation in Hollywood, and a continued push for change:
One year does not make up for over eighty years of underrepresentation of all genders, sexual orientations, races, abilities, and First Nation status. #OscarsSoWhite is about the inclusion of all marginalized communities, both in front of and behind the camera, throughout the entertainment industry. Films that reflect the nuance and complexity of all theatergoers have been incredibly successful this year, both critically and financially. It is incumbent upon Hollywood to ensure that more stories like these are told.
There are Asian, Indigenous, Latinx, Arab and many other kinds of filmmakers who still need to be afforded opportunities. It has been over 50 years since an Asian or Latina actress has won an Oscar. In fact, only one Asian woman, Miyoshi Umeki, has won an acting Oscar ever.
What's heartening about this year's nominations is that they indicate that speaking out about the need for inclusion and representation can make positive change. The key here is to not let Hollywood or the Oscars off the hook.
Come February 26, the star-studded Oscars ceremony will surely have a lot of self-congratulatory moments thanks to all the black talent that will be gracing the red carpet. The show will use the presence of Jenkins and Davis and Denzel Washington as a way to camouflage the fact that there's still a long way to go not only for black filmmakers, but other filmmakers of color as well. This isn't the end of the crusade for more diverse inclusion, it's only the beginning.
Before You Go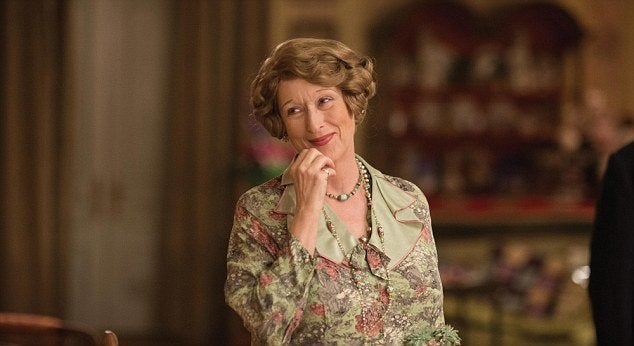 Oscar Snubs and Surprises