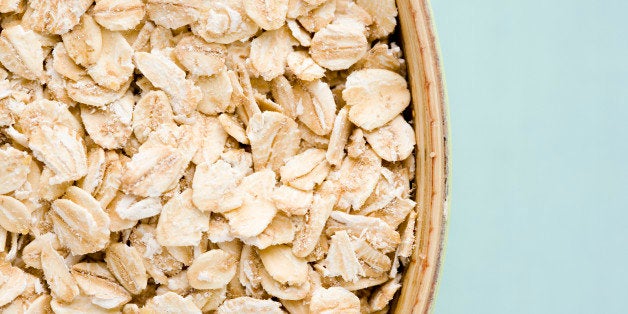 National Oatmeal Day is a real holiday; I'm not just making it up. Not a federally-recognized banking holiday, but a themed celebration, nonetheless. It's been somewhat under the radar.
In fact, just three years ago, satirical site The Oatmeal discovered the brand-driven holiday, themselves. In recent years, the celebration of oats has gained traction from local news outlets and nicely-aligned brands -- and not just purveyors of breakfast products, either.
Because oatmeal is made of ground oats, it can be used to make a variety of foods and products, from cookies and cereals to body wash and lotions. And because of its rich source of water-soluble dietary fibers, particularly beta glucan, studies abound showing that the food has a wealth of healthy benefits.
Oatmeal Can Help Relieve Stressed Skin
You may associate oatmeal baths with relief from chicken pox or poison ivy. But Elizabeth Forester of HowStuffWorks notes that oatmeal baths can be exceptionally soothing and rejuvenating even if you aren't struggling with an itchy skin condition.
"Oatmeal can help normalize your skin's pH, which can relieve itchy, uncomfortable skin," says Forester. "Oatmeal baths also soften and moisturize your skin [and] protect skin from external irritants."
Oatmeal Can Help You Lose Weight
Oatmeal is low in fat and high in protein, making it an excellent choice for fueling up at the start of your day. According to the Journal of the American College of Nutrition, oatmeal may provide even more powerful benefits for people trying to lose or maintain body weight. In one study, a group of subjects were given oatmeal for breakfast while a second group received traditional breakfast cereal. While the meals had identical calorie counts, the oatmeal eaters felt less hungry and more satisfied, even four hours after they had finished eating.
"Researchers think it has to do with the fact that oatmeal is thicker and delivers more filling fiber than other cereals," notes Women's Health. Starting your day with oatmeal gives you a powerful dose of healthy protein and fiber, which keeps you full throughout your morning, reducing your urge to graze on unhealthy snack foods.
Oatmeal Can Transform Your Daily Beauty Routine
From moisturizing skin to treating acne to soothing itchy skin, oatmeal can be used in day-to-day health and beauty regimens. The "world's largest community for good," Care2, cites 15 problems that can be aided with the use of oatmeal. Aveeno has been formulating products with oatmeal since 1945, when the founders developed a special milling process to create colloidal oatmeal, and then launched the brand's first-ever product: Aveeno Soothing Bath Treatment.
The brand identifies five nutrients in its oat-based products, proteins, enzymes, vitamins, antioxidants, and lipids, that can add a whole new dimension of care to your daily skin and hair regimen.
Oatmeal Can Create Unique Crafts
Oats can be combined with flour and water to create oatmeal clay. Knead the ingredients together until a sticky, solid clay forms. Oatmeal clay can be easily manipulated by an adult crafter, but it also works great as an all-natural molding materials for kids to play with. Raw oatmeal flakes can be sprinkled over crafting glue to create a truly unique, scale-like texture for multimedia art projects. You can even add coloring to the raw oats to create gradients of textured shades. Don't forget to re-use the oatmeal canisters for even more crafting and creativity. Pinterest showcases a huge range of oatmeal canister crafts, from headband holders to holiday treat gift boxes.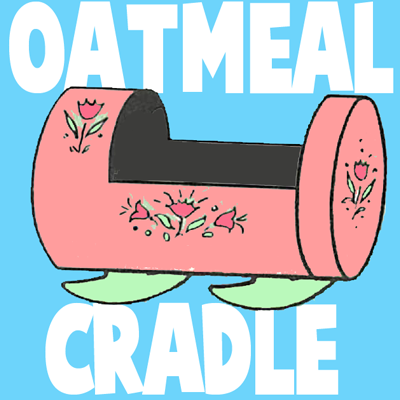 From soothing skincare to weight loss support to creative crafting, oatmeal is a surprising but extremely versatile substance. And, evidently, word is spreading further every Oct. 29.
Celebrate National Oatmeal Day and toast to your oats!