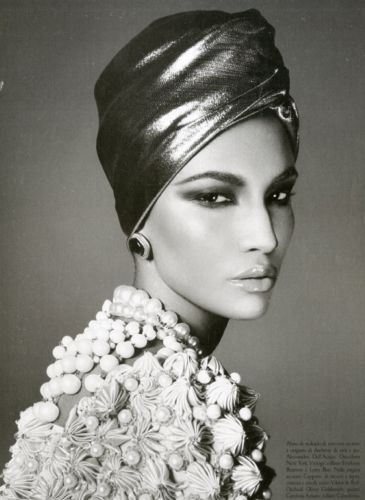 As a male model I have always wondered about the taboo of fitness that the female model
Industry holds. I have always wanted to know the stories or the truths (behind the scenes drama) to a female model"s life when it comes to looking your best.
We have all been told once that we were too fat or too skinny or just completely out of shape. I on the other hand wanted to know more and apply my intake to what they call "Reality." So I had a conversation with a super model Sessilee Lopezon the female side of the modeling industry and it lead me to think that the whole concept of sample size is slightly over rated. I have often wondered as a child walking through your local shopping center or even what I like to call a good find also known as Marshall's or TJ Maxx "Why do the woman shopping look nothing like the woman in these ads?" I am not a female but it used to sadden me after entering the modeling world and looking back because now I knew how the fashion industry works, I now knew what "sample size" meant.
I sat down with Ms. Lopez to talk about the issue and we both agreed on designers needing to broaden up their horizons not only when it comes to casting ethnicity but also shape and size. Everyone is not perfect because perfection doesn't exist. Lopez stated "I never understood how if you are bottom heavy it's an issue but you can go out and get breast implants and become the next sensation on the covers of publications like Sports Illustrated and gracing the runways of Victoria Secret." I at this point fully agreed with her having said I have seen this happen to female models before. In the midst of the conversation Ms. Lopez also brought to my attention her early modeling career and the measurement requirements. "When I first walked into IMG models the I was the smallest I have ever been throughout my career which included a 35 hip. When I walked into IMG I was told I was over the measurement requirement which were 34 chest, 24 waist and a 34 hip and was told to lose five pounds." After hearing that I then thought to myself how could a 13-year-old girl can even comprehend on such a situation as in losing weight to please a client this must be aggravating, confusing and hard for to be put in such a situation at such a young age .
Later on in the conversation I asked Ms. Lopez about modeling and how she felt about designers changing their requirements for models and she told me on the most encouraging short stories of her fashion designer Zac Posen. Ms. Lopez stated "I have known Zac for almost nine years and he has always been a firm believer in me and has remained loyal to me throughout the decade. This past season I was much heavier then I usually am so I was a bit nervous going to castings/ fittings especially his because I knew how much he loved my look. " At this make moment I was on edge " Zac had a dress for me in mind that did not fit and I told him that I would understand if he did not use me this season. Zac replied "Sessile I am a designer making clothes is what I do " so Zac had me in his showroom for three hours while they made a dress around my figure just to be in his show. " I thought to myself now that is craftsmanship and a true designer and that is more of what we should see.
Sessilee Lopez also is a lover of the culinary arts surrounded with world class chefs like Chef Roble and Chef KPE two mastermind in their own right who both teach people that eating is necessary and from the last time I checked there is never nothing wrong with eating as long as you are eating good.
REAL LIFE. REAL NEWS. REAL VOICES.
Help us tell more of the stories that matter from voices that too often remain unheard.