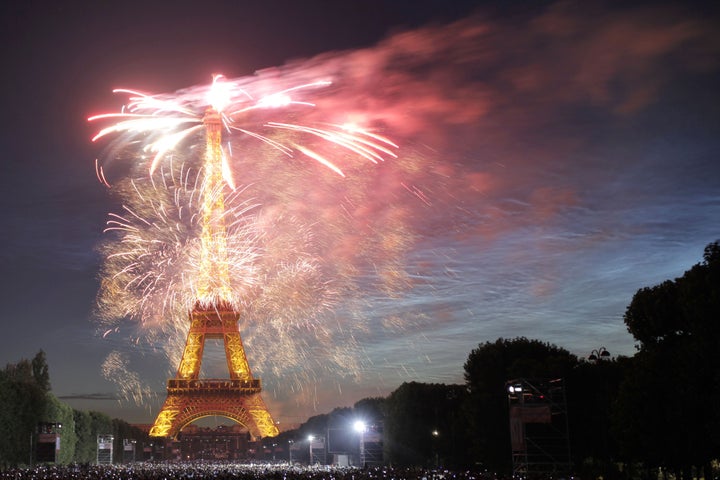 For years I avoided traveling to Paris because of stories I had heard about the curt, aloof French. What a mistake. Oh, the fabulous experiences I missed. I have since come to love Paris and appreciate the adroit Parisians who make Paris the elegant and sophisticated city it is. Much like the incomparable French baguette, it is necessary to break through the crusty outer shell and engage the softer core within. Armed with a sincere smile and amiable attitude, you will likely find the residents of Paris to be completely charming.
A few weeks ago I spent three fascinating hours on a walking tour of the Left Bank with a charismatic Frenchman, Laurent, who was our guide for the afternoon thanks to the volunteer organization Paris Greeters. Sure I had visited La Rive Gauche before, but never with someone along to open my eyes to nuances of life and leisure within the Latin Quarter. Within moments of meeting at a nearby Metro stop, we were smiling, chatting and sharing stories of common interests. "Where is your favorite street market, just how does the health-care system really work, where should we buy some those insanely great macaroons?" In a short time we were fast friends gabbing about all the diversions that punctuate our lives and loving every moment. Read more about my tour with Laurent in our full tour review.
Paris Greeters is the largest volunteer touring organization in Paris with over 130 trained Greeters offering a variety of tours in 24 languages. Arranging for a customized tour is simple enough, just contact ParisGreeters.org and fill out the online tour request form several weeks prior to your trip. They will contact you by email with a suggested tour and guide. You will then be able to email your guide to discuss mutual interests and to agree upon a time and meeting place. Incredibly the entire process, including the tour, are completely FREE of charge -- astounding! You will receive a follow-up email after your return home, and you can make a donation to the organization at that point if you wish -- we were only too happy to donate to this incredible organization.
Aside from the wonderful folks at Paris Greeters, there are other organizations working to help you meet local Parisians as well. Meeting The French offers pre-set tours that introduce you to local artisans and chefs. Stop by a bakery to discuss pastry techniques with the chef, do a market tour with a cooking teacher and then prepare the ingredients you've purchased for lunch, or my favorite, dinner with a French host in their home. You can meet a larger mixed group of Parisians and travelers at one of Paris' popular underground super clubs. Two of the most popular are The Paris Kitchen and Hidden Kitchen. Be sure to reserve one of these gregarious evenings well in advance.
For me, the difference between being a traveler rather than a tourist is the commitment to merge into local culture and meet as many residents as possible. The memories of fascinating conversations are treasured far more than any trendy trinket or photo of an historic site!
Related