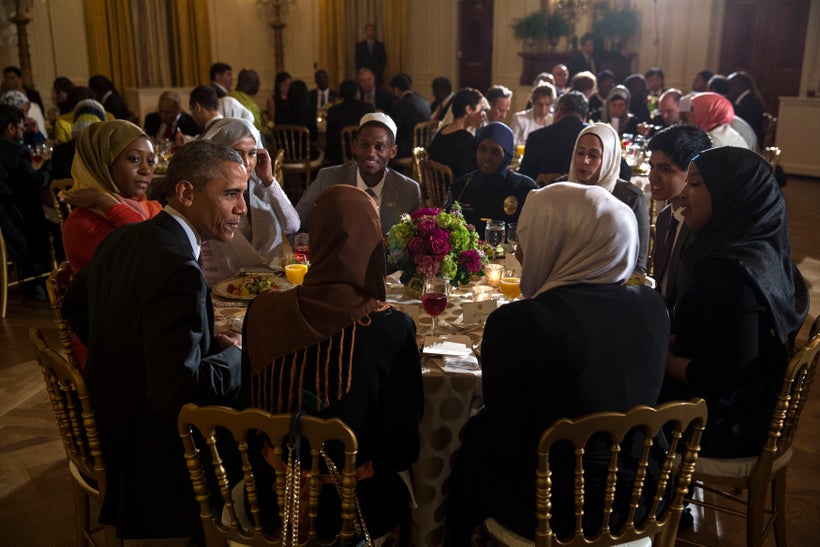 A Farewell to Obama from "The American-Muslim Kid Who Met Obama"
I met you on June 22nd, 2015. It's hard for me to put into words the significance of that encounter, but in my itch to find closure tonight -- I'm going to try.
Since the night I met you, I've been referred to as "the kid who met Obama" more times than I can count. Perhaps that is my own fault as you do still appear alongside me in my cover photos on Facebook, Twitter, and well — everywhere. It might seem odd, but since meeting you -- I've felt personally attached to your legacy.
I suppose I'd like to think my accomplishments extend beyond meeting you, but I've honestly never minded being known exclusively as "the kid who met Obama" because I want to be on the forefront of furthering your legacy.
You looked me in the eyes two years ago and told me that if I kept on doing the work that I'm doing, that I'd make real change in this world. I don't know that I've done that yet, but in so many ways -- I believe that I can because of you.
I still vividly remember opening up TIME Kids in the fourth grade and reading about you. I went home that night and I read up on your policies. Your slogan of "Yes, we can," has carried me through from that moment until now. My pre-adolescent self campaigned to convince my peers to vote for you in our school's mock election -- it meant the world to me. I went to your campaign office with my mom, I wore your buttons on my rolly backpack, and I believed.
I'm not sure when it happened, but by 2012, I'd become disillusioned with politics. When I looked around at the world, I saw so much injustice. My adolescent self didn't know how to rationalize the suffering, in fact, in many ways, my post-adolescent self still doesn't know how. I'm not sure I ever will, but somewhere in middle school -- I got lazy. I looked at injustice, and I blamed you unilaterally. It didn't make sense how the bold vision of "Yes, we can" didn't seem fully realized yet.
Beyond that though, it was in middle school that I first began to consciously internalize the prejudice of others. I was so sure in lower school that I was going to be the President of United States of America, but in middle school I began to realize that I, a short, American-Muslim, Bangladeshi, nonconformist who stands unapologetically for justice, would have essentially no chance at the White House.
Even now, as uncles in my community introduce me as the "kid who met the first Black President" and then go onto insinuate that perhaps one day I'll be the first Muslim president, my heart breaks because a part of really does believe that no matter how hard I work -- that dream may never be in my cards.
"Every story, anecdote, observation, and question was responded to thoughtfully by the President, and for the first time in my life, I felt like the government truly cared about me, would listen to me, and that I could be a part of the American political scene. For a second, I even pondered the possibility of achieving my childhood dream of being the President of the United States of America."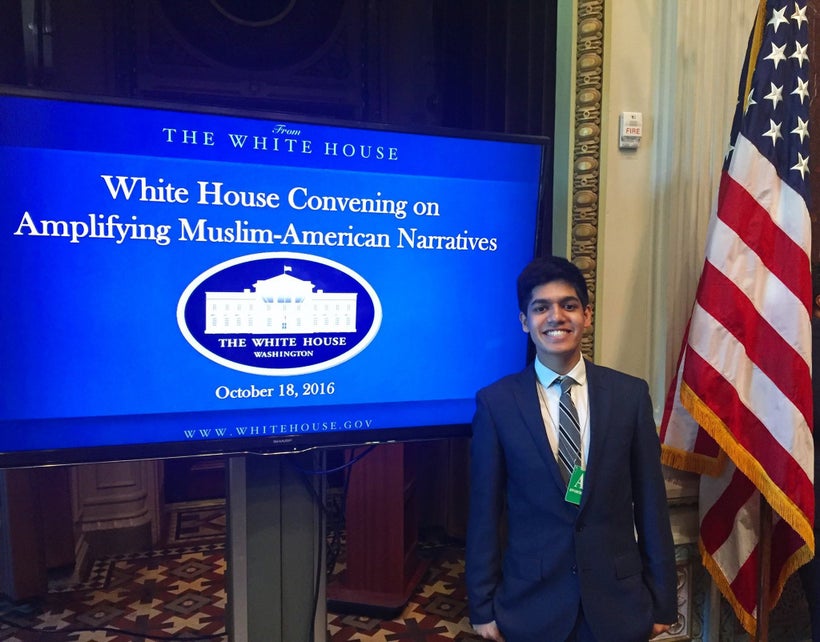 You enfranchised me, but your legacy isn't about enfranchising just me. I've been to the White House three times, I've interned for your US Department of State, and I've been exposed to the people that you choose to surround yourself with -- people like Rumana Ahmed, Zaki Barzinji, Rashad Hussein, Haroon Ullah, and so many others. Through believing in them and so many others -- you've believed in me and those like me. You've created spaces for them, for conversations about hard realities, and for collaborative progress.
Look -- I don't agree with you on every issue, and I know that there are those who will tell me that I am simply an eighteen-year-old with misguided optimism for my praise of you, but frankly -- I don't care.
It is not easy to be American-Muslim, a social justice advocate, or a high school student in America right now, and I'm sure that comes as no surprise to you, but through your composed, compassionate, and constructive leadership -- you've made me feel like the promise of "Yes, we can" is still alive.
So, as I sit here dreading what comes tomorrow listening to "I Was Here" by Beyonce on repeat -- I'm thankful that you were here, for your footprints, and for growing up in an America with a president that uplifted me and so many others.
I became enamored with the promise of "Yes, we can" as a fourth grader, but as I listened to your final press conference, I realized that come tomorrow: Yes, we must.
Calling all HuffPost superfans!
Sign up for membership to become a founding member and help shape HuffPost's next chapter
This post was published on the now-closed HuffPost Contributor platform. Contributors control their own work and posted freely to our site. If you need to flag this entry as abusive,
send us an email
.