"Obey Giant" artist Shepard Fairey might not approve of domestic electronic surveillance, but he's totally "pleased" with people remixing his art to comment on it.
Some of the deconstructions have appended Obama's famous 2008 presidential campaign slogan to read "Yes We Scan," among other biting, anti-surveillance mottos.
"I have never been an unconditional Obama supporter or cheerleader," Fairey said. "So I'm pleased to see people subvert my Obama images as a way to critique him and demonstrate the wide gap between some of his promises and actions. Subversion of well known symbols and images for social commentary has long been a technique in my repertoire."
In a recent blog post, Fairey wrote that he was "disgusted by the NSA domestic spying program," and that he felt "sickened and betrayed" by what he claims is the Obama administration's hypocrisy.
"If the citizens of the U.S. know about the program and approve it democratically I'd disagree, but accept that it was the choice of the majority. Secrecy is unacceptable," Fairey wrote.
ArtsInfo observed that in light of the legal battle that ensnared Fairey after he appropriated an Associated Press image of Obama to create his iconic portrait, "it would have been crazy for him to pick a bone with the artists who have recently re-made the famous design."
Related
Before You Go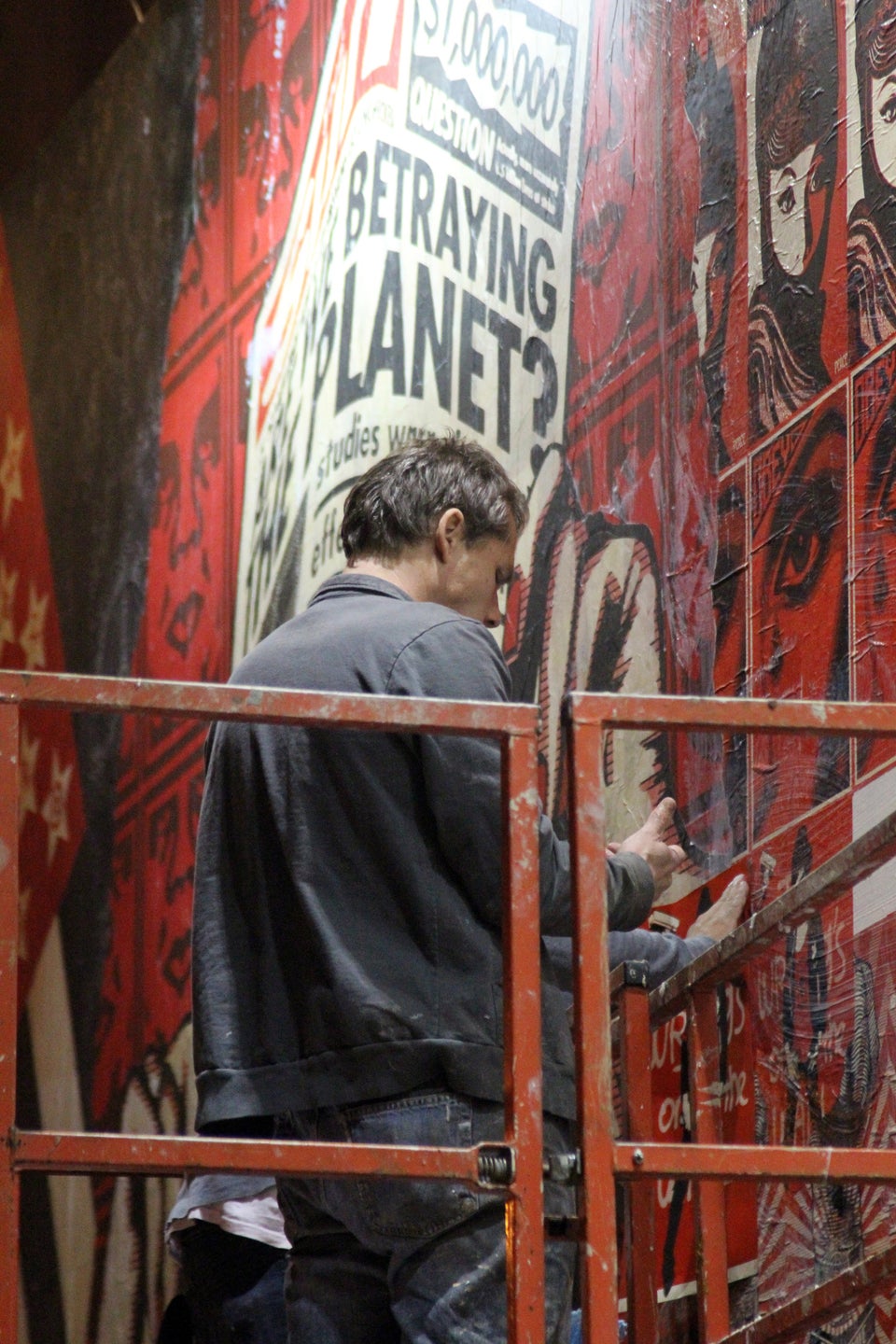 Shepard Fairey
Popular in the Community