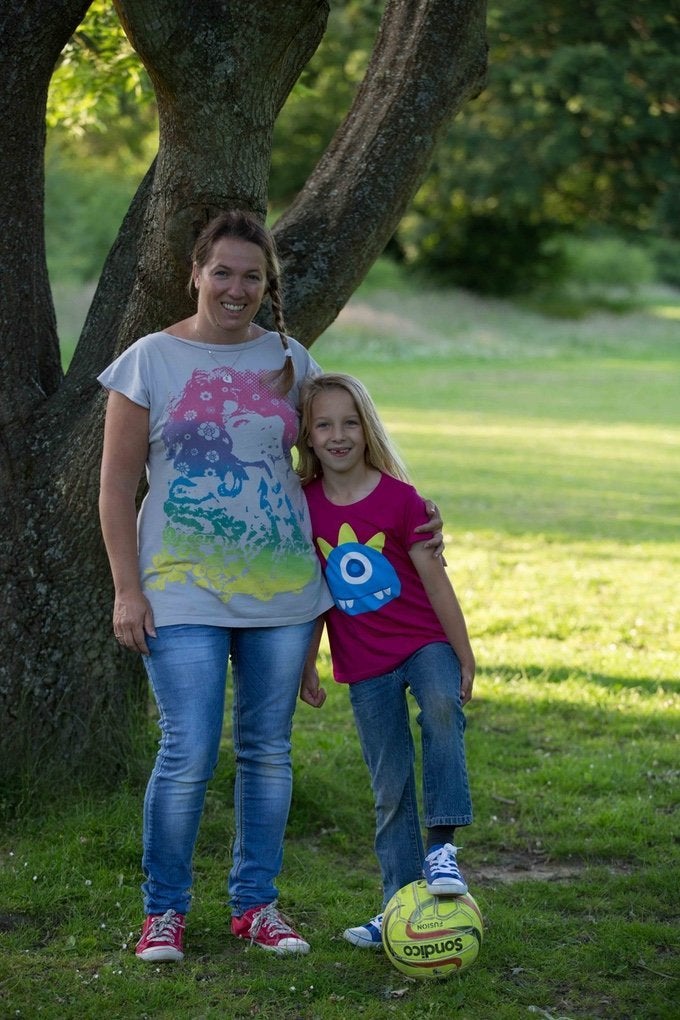 Ever since Cheryl Rickman's daughter was 3 years old, they have struggled to find the things she loved ― football, skateboarding, dinosaurs ― in the girls' aisle. Tired of being told that the things her daughter liked weren't for her, the mom got involved with Let Clothes Be Clothes, a campaign challenging gender stereotypes in children's clothing.
So, the mom wrote Yes You Can! a children's book dedicated to combatting gender stereotypes, and started a Kickstarter campaign to hire an illustrator and editor and print the first 250 copies.
"I wanted to find a way of explaining the futility of restrictive stereotypes in a child-friendly way," Rickman told HuffPost. "So the characters find themselves in a world where they are told what they should play with, wear and do, based on the color of their hair. Children see how silly that is and realize that gender rules are equally silly, because we all like a whole range of different stuff."
The story, aimed at 3 to 5-year-olds, features "The Climbing Trees Girls," whom Rickman calls "stereotype-busting female characters" who "know that all children should be allowed to play with whatever sparks joy in them, be that a doll or a dinosaur, a princess or a car." There are also male characters in the book who play with both "diggers and dolls" and "trains and fairies."
Backers of the project on Kickstarter will also receive the "No Limits – Be Yourself" coloring book, which shows boys and girls playing with a range of toys to spread the message that all toys are for everyone, boy or girl.
A coloring page in which a little girl looks at a princess and a Spider-Man poster and announces "I prefer Spidey" was inspired by the time a face-painter told Rickman's daughter, "You don't want Spider-Man. That's for boys."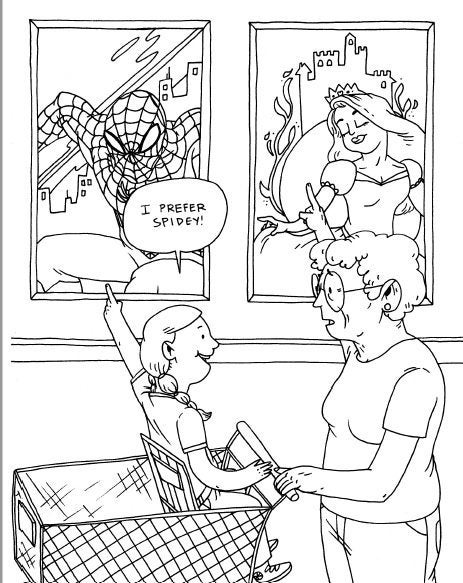 "When we limit our children's freedom of expression and tell them they are wrong to cry, wrong to like pink, or wrong to like football, we are muting their expression, which can, in some cases, lead to issues around self-esteem, emotional intelligence and even academic achievement," Rickman says.
And she says her own daughter loves both the book and coloring book.
"She thinks it's silly for shops and adverts to tell girls and boys what they should and shouldn't like, because she like all kinds of colors and toys and should be able to like whatever she wants to," Rickman told HuffPost. "Both books show her that she can."