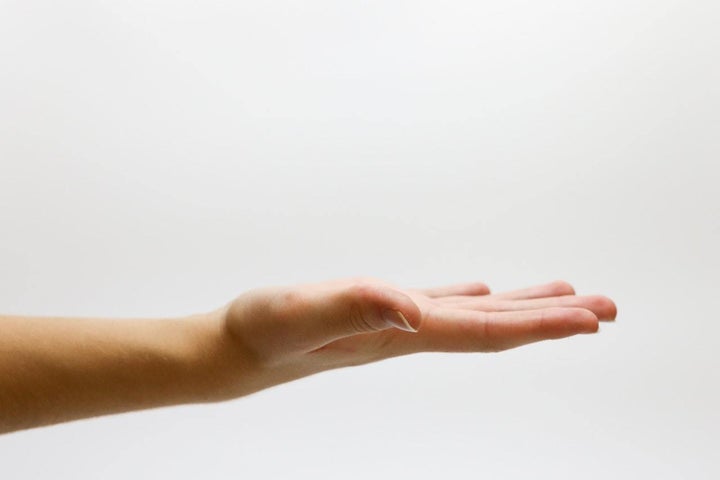 If I used the words "honest" and "business" in the same sentence, would you burst into uncontrolled laughter? Uncontrolled, incredulous, laugh-until-you-cry kind of laughter?
Maybe you've been reading this column too long. But I assure you, honest businesses -- wipe that smirk off your face! -- exist. Ethical businesses exist. Businesses that care about you, that put you first, exist.
The problem is eloquently described in the PR firm Edelman's latest Trust Barometer, which notes that public trust in many institutions, not just business, has declined precipitously in the last year. It noted that respondents were "hungry for increased regulation for business and largely supportive of a number of anti-business policies" because they so distrusted them. Nearly half of respondents say when it comes to business, the system is failing.
So where do you find a business that can be trusted?
"I come across a lot of ethical businesses," says author and profitability consultant Shel Horowitz.
He cites Dean's Beans, a coffee retailer in Orange, Mass., as an example of an honest business. Instead of leveraging some of its profits to do good, it flips the script and integrates its mission into everything it does. Sustainability, fair trade, organic -- it's all there.
"Its founder, Dean Cycon, quite consciously uses coffee to change the world," says Horowitz. "He has quite a story."
But how do you find a business that will do right?
One way is to look at its structure. Mike Moyer invented what's called the Slicing Pie model for equity splits in early-stage, bootstrapped startup companies. "It's the only equity model that guarantees a perfectly fair equity split between founders, employees and other participants," he says.
The formula applies to a company and its employees until the company breaks even or raises enough capital to pay participants for their contributions. It also will help you calculate a fair buyout price, if any, when someone leaves the company before breakeven.
The model is difficult to cheat, so companies who adopt are those who value and promote honesty, transparency and fairness, according to Moyer.
Actions like these suggest a company will also do right by its customers. But who really knows about equity splits? Unless you're personally acquainted with the owners, probably no one.
Christian Miller, an expert on the study of character and ethics at Wake Forest University, says you need to ask hard questions to find out if your business is honest. He's the director of The Character Project, a five-year study of the existence and nature of character funded by $5.6 million in grants from the John Templeton Foundation and the Templeton World Charity Foundation. As part of the project, researchers studied what leads people to act in moral and immoral ways as well as what virtues and moral character people should strive to cultivate.
"There are several criteria for thinking about whether someone is honest," he says.
Is the business honest, not just at one moment, but stably over time? One way to find out is to search for the company name and keywords such as "scam" or "ripoff." If nothing turns up, chances are they are always on the up-and-up.
Is the business honest, not just in one situation, but across a variety of different situations? Again, review the company's track record. BBB ratings, unreliable as they may be, and crowd-sourced rating sites, can offer insights.
Is the business honest, not just in situations where it is easy to be honest or there are rewards associated with being honest, but also when there is a lot of benefit to being dishonest? It's easy to throw a charity event, but what happens the rest of the time? Look for evidence of sustained honesty -- like Dean's mission statement.
What is the company's motivation for telling the truth, not cheating, and not lying? "Is it to make a good impression, or relieve guilt, or more broadly to benefit the company?" says Miller. "If so, then that would not count as virtuous motivation, and we would not have the virtue of honesty." If the motivation behind honesty is to treat someone with respect because the person cares about the truth, then that's a virtuous motivation. That's an honest business.
If that doesn't sound easy, you're right -- it isn't. When you make a commitment to honesty in your products and practices, it can be a challenging road. Anna Schwengle, founder of Finn + Emma eco-friendly baby gear and fashions, describes the lengths to which she had to go to find that place, from focusing her products on "bountiful sustainability and Earth-consciousness" to finding the perfect certified organic cotton, eco-friendly dyes and all-natural wood.
"On top of that, our garments and accessories are produced in fair trade settings that focus on social and economic independence for local people, women especially, working to provide for their families in a safe and fair environment," says Schwengle.
Disclaimer: As someone who has been lied to his entire life -- mostly by companies, but also by people who I thought were friends -- I have a personal interest in this issue. And here's my take on it. You can do your due diligence, ask for a recommendation from people you trust, and ask all the right questions. And those may illuminate your path to an honest business.
But in the end, you'll just know when you're dealing with a dishonest company. After being lied to enough times and noting the difference between rhetoric and reality, it will become apparent that you're dealing with a company that has lost its moral compass.
And then you have only one choice: Don't walk away -- run!
Support HuffPost
The Stakes Have Never Been Higher
Popular in the Community