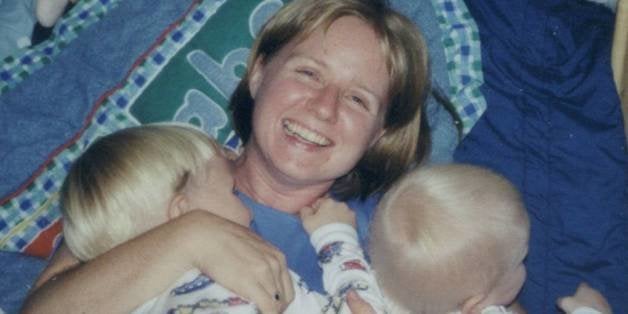 On the third Saturday morning in May, I drove my 14-year-old son to his last soccer game of the season. For me, it's a miracle he is even playing soccer: last May, he was in a psychiatric hospital, where after more than eight years of doctors, therapists, school suspensions, ineffective medications, jail and hospitals, he was finally diagnosed with bipolar disorder. We talked about all the remarkable positive changes after that diagnosis, when he started taking lithium.
"Do you feel like lithium gave you your life back?" I asked.
"Mom, lithium gave me my life, period," he replied. "Before lithium, I didn't have a life."
The very next week in Santa Barbara, another young man who had previously undergone mental health treatment became one of the 4,600 young people between the ages of 10-24 who complete suicide each year. He took six other promising young people with him.
Guns didn't cause this most recent tragedy -- California has some of the most restrictive gun laws in the nation. Hollywood didn't cause it, either -- mental illness attacks wealthy and poor children. The police are not to blame, even though the Santa Barbara County sheriff says he wishes "we could turn the clock back and maybe change some things." And certainly, it's not his parents' fault. Like all parents, they loved their son and wanted him to be whole and well.
The blame falls squarely on yet another catastrophic failure of our overall mental healthcare system. In our current system, we focus our efforts on prevention and wellness while often failing to provide any treatment at all to those who are the sickest. We warehouse people with serious mental illness in prison or we let them live untreated on the streets. We lack effective intervention systems and safety nets to protect people whose psychosis makes them dangerous to themselves or others.
Then when another tragedy happens, we wring our hands and point our fingers. We should be pointing them at ourselves.
I was one of the parents who spoke to a Congressional forum after Newtown in March 2013. Representative Tim Murphy asked parents, consumers, law enforcement and healthcare providers for their input on how we could change this clearly broken system. I talked about the need for early diagnosis and intervention, for more effective treatments, for community support, for increased access to resources in rural states like mine. I also expressed my concerns about privacy laws that prevent providers from communicating with parents about their adult children's mental illness.
Representative Murphy listened: his "Helping Families in Mental Health Crisis Act" (HR 3717) proposes a dramatic change in our current model, restructuring the Substance Abuse and Mental Health Services Administration to make it more accountable, providing exceptions to privacy laws that will help parents of young adult children with mental illness, promoting Assisted Outpatient Treatment (AOT) as a preferred option to prison and focusing on the medical model of care for people with schizophrenia, bipolar disorder and major depression.
Mass rampages are outlier events. The vast majority of people with mental illness are not violent. But the small proportion of people with serious mental illness can be more violent. This is the reality that families like mine live with every day. It's the reality that HR 3717 acknowledges and tries to ameliorate.
Much has been written about Elliot Rodger's alleged misogyny. The #YesWeWomen and #YesAllWomen hashtag campaign generated in response to his online manifesto gave a voice to millions of women who are rightfully frustrated about the way our gender continues to be mistreated. As a single mother of a son with mental illness and former Mormon, I know a thing or two about misogyny. But I would respectfully suggest that hatred of women has very little to do with what happened in Santa Barbara. I skimmed through the 141-page rant and was struck by the paranoid delusional nature of this young man's experience. My own son, in a manic rage, has said horrible things that in no way reflect his actual feelings. The real tragedy is that we allowed Elliot Rodger's delusions to become all of our reality.
May is National Mental Health Awareness Month. This May, the ChildMind Institute in New York ran a social media campaign, #ISpeakUp, to encourage parents and children to share their stories of living with treated mental illness. I speak up for kids with mental illness because I love my son. The Santa Barbara tragedy shows us why it's more important than ever to speak up for our children. But it also shows us why it's time to act. Change is not easy. Change is not comfortable. But we have an obligation to treat those who are sickest while also focusing on mental health for everyone. HR 3717 helps families in mental health crisis. It provides hope for millions of families like mine. "Treatment before tragedy" is our goal -- before the next catastrophic system failure. #YesAllWomen and #ISpeakUp because every child deserves to be happy and healthy.
Popular in the Community