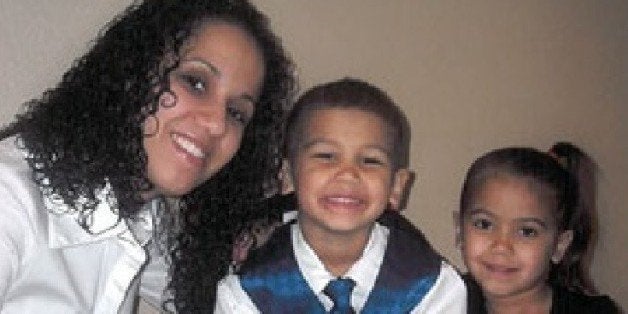 Police in central Florida say Luis Toledo, a man who has confessed to killing his wife in a jealous rage, is refusing to direct investigators to her body or those of her two children, who are also presumed dead.
"We're frustrated," Volusia County Sheriff's Office spokesman Brandon Haught told The Huffington Post on Tuesday. "We have not been able to bring this to closure and we really want to do that."
For nearly three weeks the sheriff's office has been actively searching for 28-year-old Yessenia Suarez and her two children, Thalia Otto, 9, and Michael Otto, 8.
Suarez was last seen on Oct. 22, the same day police say her husband went to her office at American K-9 Detection Services in Lake Mary, to confront her about text messages he found on her cellphone. Toledo allegedly slapped his wife during the confrontation, prompting a call to the Lake Mary Police Department. Responding officers noted a red mark on Suarez's face, but were unable to question Toledo because he fled prior to their arrival.
Later that night, Suarez allegedly contacted a family member and said she was afraid of Toledo and wanted to leave him.
The following day, Suarez's mother became concerned when she was unable to reach her daughter by phone. Her worry turned to fear when she contacted the school her grandchildren attend and was informed they were absent.
Suarez's mother subsequently called the sheriff's office and asked deputies to conduct a well-being check of her daughter's Deltona home.
Upon arrival at the home, deputies found one of Suarez's two cars parked in the driveway, but there was no sign of the missing mom or her two children. While examining the property for clues, Toledo arrived at the home.
Toledo told deputies he had not seen his wife since the previous night. He said he had slept in his car because of an argument they had about marital problems. Toledo said his wife and her children were gone when he woke up that morning, police said.
According to a police affidavit, Toledo consented to a search of the residence he shared with his wife. During the search, deputies made note of an "obvious smell of cleaning products ... [and] several locations of suspected blood."
A neighbor who had observed police at the residence approached a deputy during the search and recounted a strange encounter he claimed to have with Toledo earlier that morning.
The neighbor told police Toledo knocked on his door at about 6 a.m., and asked him to follow him in his car so he could take his wife's Honda somewhere. The neighbor said he agreed to help and followed Toledo to a Lake Mary shopping plaza. When they got there, he said Toledo wiped the Honda down with a cleaning solution and a rag. Afterward, the two men drove back, but not before stopping at a dumpster, where the neighbor said Toledo disposed of a bag of items.
The neighbor told police Toledo seemed angry during the drive back and blurted out to him that he "just snapped." Toledo did not elaborate on what he was referring to, the neighbor said.
Based on the neighbor's statements, authorities located Suarez's missing Honda and the dumpster where Toledo allegedly disposed of the bag. Inside the dumpster, police said they found rags, cleaning supplies, clothing, towels, and floor mats they believe came from Suarez's Honda.
While questioning Toledo about the whereabouts of his wife and her two children, deputies discovered he had outstanding battery charges pending from the domestic violence incident that occurred the previous day. As a result, Toledo was arrested and taken to the Volusia County Jail.
With Toledo behind bars, authorities obtained a search warrant for the couple's home.
According to a police affidavit, crime scene investigators found several "locations that tested positive for blood" inside the home and "confirmed an attempt had been made to clean up the residence and the Honda."
On Oct. 25, a judge ordered Toledo held without bond on the domestic battery charge. The following day, Toledo allegedly attempted to commit suicide by cutting himself with shards from a broken mirror. He was transported to Halifax Health Medical Center in Daytona Beach, where he was treated and released back into police custody.
CASE PHOTOS: (Story Continues Below)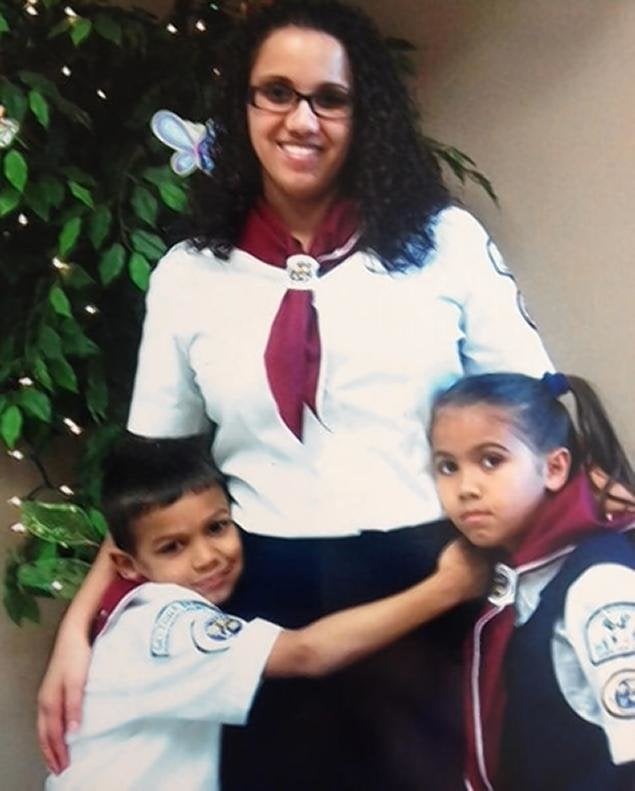 Yessenia Suarez Missing
The next big development in the case came last week, when authorities announced they were convinced, based on the totality of the evidence, that Suarez and her children are dead. They also announced the filing of a second-degree murder charge against Toledo in the death of his wife.
Sheriff's investigators said Toledo, who allegedly told police he is trained in martial arts, freely confessed to killing Suarez. Toledo allegedly told police he was arguing with his wife on Oct. 22, when he killed her by striking her in the throat with a martial arts blow.
Police say Toledo denied killing Suarez's children, but did implicate someone else in their deaths. Investigators have yet to elaborate on Toledo's alleged statements regarding the children.
Haught said that despite Toledo's confession, he has refused to tell investigators where Suarez's body is.
"He was cooperative in the sense that he was willing to talk to us, but not really cooperative in telling us what exactly happened or where the victims are," Haught said.
Authorities estimate Toledo only had a five-hour window to clean up and dispose of the bodies, so many of the searches have taken place within a several mile radius of the home.
"We have had dive teams in various bodies of water, ground teams and dogs searching all over the place. [On Monday] we essentially ran out of areas, so we pulled back and sat down with the victim's family members and went through every piece of information we had. We asked the family if they had any insight," Haught said.
Family members told police that Suarez married Toledo on New Year's Day 2011. While the marriage may have initially been blissful, the family said Suarez was the victim of repeated abuses at the hands of Toledo, but never told police about the abuse until the most recent incident.
At the time of her disappearance, Suarez had been working for American K-9 Detection Services for about a year and was close to earning a degree in human resources from Rollins College. She was also, apparently, looking for love elsewhere, as the police affidavit indicates she was involved in a "romantic relationship" with a co-worker.
Toledo's history is a little more colorful than that of his wife's.
According to Firstcoastnews.com, Toledo has a lengthy criminal record that includes arrests for burglary, aggravated assault and aggravated battery. The website also reports he was charged in 2000 with attempted second-degree murder and kidnapping, but those charges were ultimately dismissed.
Court records obtained by the Orlando Sentinel reportedly indicate that Toledo's sister-in-law, Kimberly LaSanta, had sought a domestic-violence injunction against him last year after he allegedly sent her more than 50 threatening text messages in a two-day period.
"He has threatened to take my kids, send someone to come in my house and hurt me," LaSanta wrote in her court petition. "He threatened to put me in jail and hurt me. I have saved all 54 text messages for the judge to see. I am in fear of this man."
For reasons not yet clear, the request was denied by a judge.
The totality of the information provided to police by Suarez's family is not yet known, but Haught said it was beneficial.
"They helped us out by pointing out a few places they thought we might want to search, so we did that [Monday] and its ongoing today."
Suarez is described as Hispanic, 5 feet 3 inches tall and 130 pounds. She has black hair and brown eyes. Her son, Michael Otto, is Hispanic, 3 feet 6 inches tall and 60 pounds. He has black hair and brown eyes. Suarez's daughter, Thalia Otto, is Hispanic, 3 feet tall and 50 pounds. She has black hair and brown eyes.
Anyone with information regarding the disappearance of Yessenia Suarez and her two young children is asked to contact the Volusia County Sherriff's Office at 386-736-5999.
Related
Popular in the Community