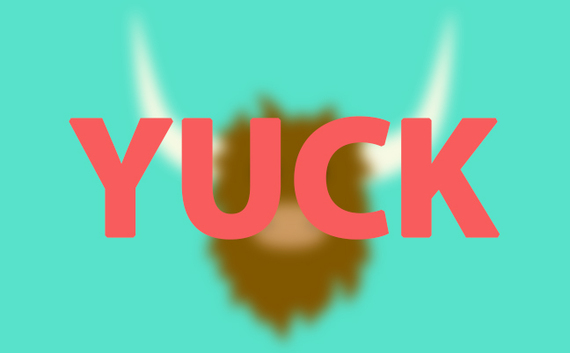 Geo-based applications like Yik Yak have been stirring controversy for their lack of filters on college campuses and reliance on anonymity. With racist and insensitive comments being posted for shock-value, it's time that colleges start regulating any mobile application that will use its zip code, students and servers to build its business as whatever is posted there is a reflection of the university.
For those who don't know, Yik Yak is a social media application that allows users to post public messages anonymously. The application is free and allows users to see other messages within a 5-mile radius. When Yik Yak launched in February 2014, it did so with the intention of having it become a campus' "central bulletin board." Weeks after its birth, co-founder Tyler Droll described Yik Yak as the "welcoming, authentic version of tweeting."
But in the first few months since its launch, it's proven to be anything but welcoming or authentic.
In October 2014 alone, there were three instances of schools being put on lockdown after "yakkers" threatened to bomb the property through anonymous posts on the mobile application.
Police at the University at Albany, SUNY, said they received numerous calls about a post on Yik Yak threatening to bomb the campus, according to the ABC affiliate in Albany, New York. Police contacted Yik Yak immediately to seek cooperation in identifying the anonymous poster. Yik Yak cooperated and released the name of the student responsible for the threat. After the police realized the student was no real threat to the campus and that his post was a "joke," he was still charged with the federal offense of falsely reporting a crime.
Not only did both instances put the future of both "harmless" posters into jeopardy, but it forced the university to dispatch security units it wouldn't have had to otherwise. These were valuable officers that were used up to deal with a threatening yak that ultimately shut down all campus activity for hours in some instances. At campuses across the nation, suspicious anonymous packages and phone calls threatening to bomb the school are already enough of a threat. Condoning a virtual vessel for threats doesn't help anyone.
"But Yik Yak Can Be a Valuable News Source"
There's the argument that as much as Yik Yak could be used to post anonymous threats, the same interface could be used to alert people nearby of said threat. For example, if someone sees a mysterious package on a campus lawn, he could yak about it saying, "Everyone, stay away from the Main Lawn on Steward. There's a suspicious package."

In said instance, one can't deny the benefits of having a peer-to-peer app that alerts you of crimes in the area as they potentially happen, but one can deny the need for anonymity. While Yik Yak would help the information disseminate faster, resembling an expedited word-of-mouth train, no one would know who this information is coming from or if it's trustworthy.

In an interview with Forbes, Tyler Droll and co-founder Brooks Buffington said their goal is to have Yik Yak become a new hub for people based on their location. "Anytime anything newsworthy happens, people are going to be going to Yik Yak to see what people there are saying."
To be honest, it's an innovative idea: a service that delivers user-generated news to you depending on your location, but Droll and Buffington don't realize that not every college student is an aspiring journalist itching for the opportunity to break the latest campus-related news.
For those that think that banning Yik Yak is like banning the first amendment's freedom of speech (like Kenyon College did after yaks promoting sexual assault appeared on its feed), an important distinction needs to be made. Freedom of speech, a symbol of courage, is different from senseless babbling with a mask over your face while you clip your toenails in your room.
As long as Yik Yak is up and running, however, we might as well come up with tips on how to use -- or not use -- Yik Yak more effectively. Here are just a few: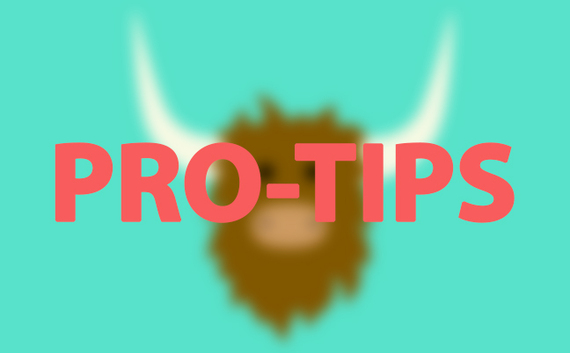 If you wouldn't read your Yik Yak at your high school graduation, you probably shouldn't post it.
If the burrito you just had was terrible, don't Yak about it. Write a review on Yelp!
If you think you think your post might come off as racist or insensitive, chances are it is, and you probably shouldn't post it.
If what you're about to post is super funny, don't post it anonymously. You should get credit for it! Post it on Twitter.
If you find a good deal near campus, definitely Yak about it! We all want to know.
Similarly, if you had a really good one-night stand, you deserve credit for it. Post it on Facebook!
If you see a suspicious package on your campus, call campus police.
Support HuffPost
The Stakes Have Never Been Higher
Related
Popular in the Community