Yinka Shonibare MBE was born in London and raised between the UK and Nigeria -- traveling back and forth, speaking both languages, learning from both cultures. Because of his unorthodox upbringing, Shonibare became impossible to classify, existing on the periphery of both identities. Shonibare's outsider status led him to gravitate toward the peculiar and fixate on others' desires to order their world using stereotypes. Stereotypes, along with tensions between identity and stereotype, authenticity and costume, guide Shonibare's artistic practice.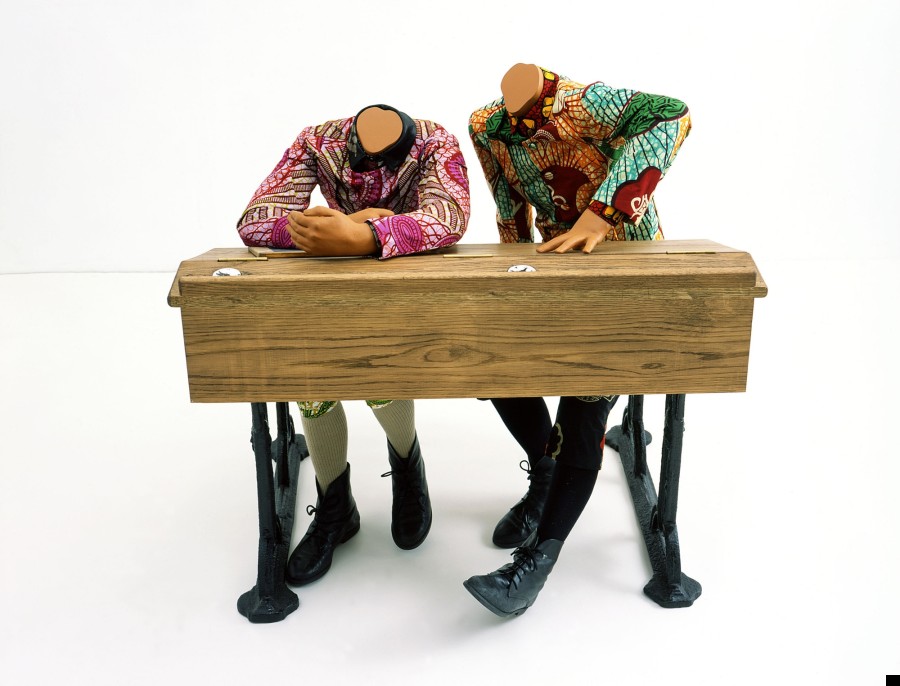 Pedagogy Boy/Boy, 2003 (Side)
Yet Shonibare's art is anything but didactic. Instead of teaching lessons, Shonibare brings viewers on visual field trips that leave ideas burning in their memories. His radiant headless mannequins don fantastical garb, in which neon colors form decorative galaxies reminiscent of an African aesthetic. Despite their apparent "African-ness," the fabrics are, in fact, manufactured in the Netherlands. The fabrics, and their inherent and unapologetic contradictions, become the centerpiece of Shonibare's work.
Shonibare transforms Dutch wax fabrics into trousers, coats and robes, dressing his headless mannequins like worldly intellectuals from another planet. There is a hint of violence in the regal creatures -- they are headless, after all -- but the lack of explicit brutality makes the headless species civilized above all else. The theme of intellectual enlightenment guides Shonibare's world, where its inhabitants hunch over blackboards, read Kant and ponder the globe. His color-soaked cast of students recall childhood imagery of kites, quilts and costumes, aligning the acts of playing pretend and studying.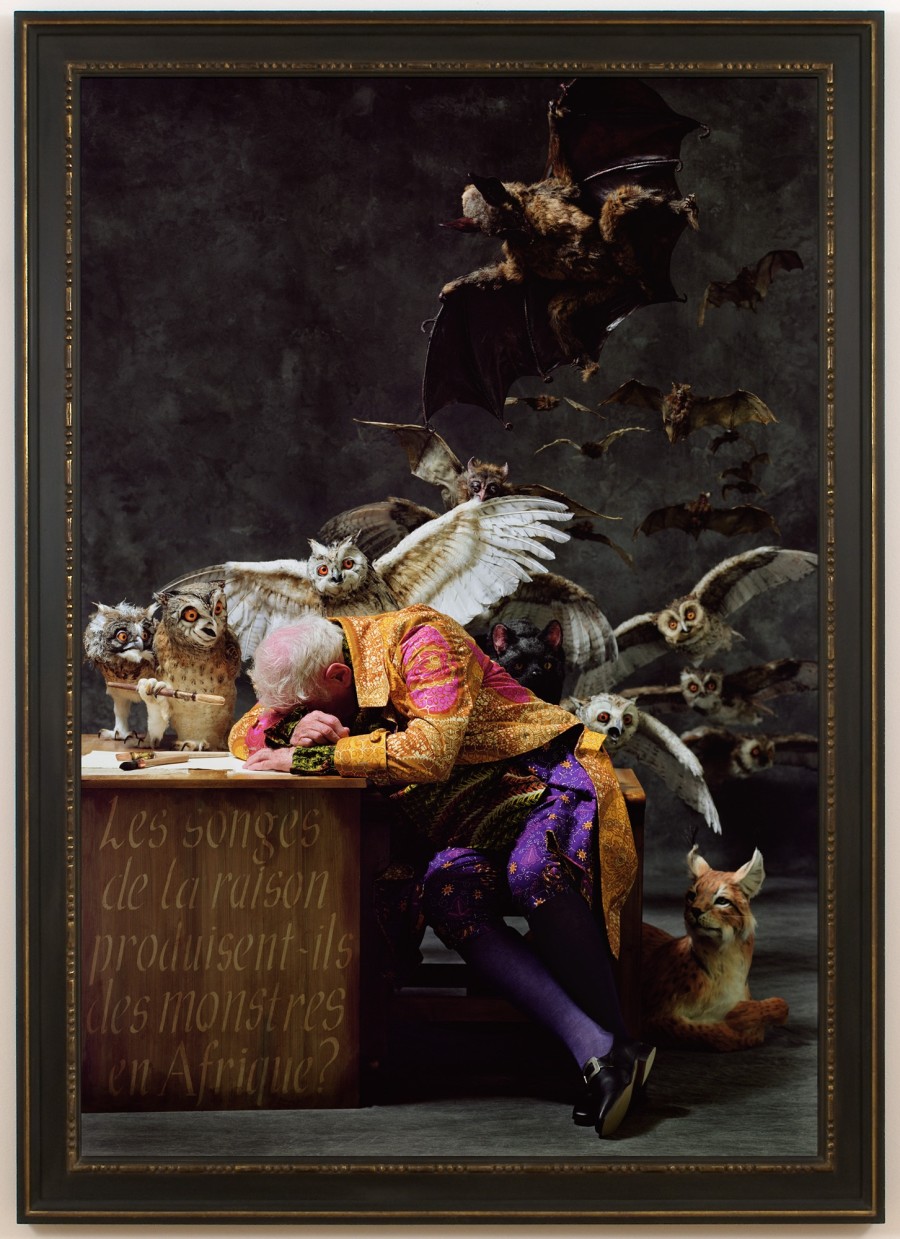 The Sleep of Reason Produces Monsters (Africa), 2008
In his newest exhibition, "Magic Ladder," Shonibare focuses his attention on European art and intellectual history and their relationship to colonialism, slavery and identity. In a series titled "The Sleep of Reason Produces Monsters," Shonibare revamps Francisco de Goya's 18th century etching in the forms of popping color photographs, creating a different image for each continent. The works beg the questions: Which peoples have been categorized as enlightened and who has been incorporated into cultural history?
"Yinka Shonibare MBE: Magic Ladders" is on view from January 24 until April 21, 2014 at the Barnes Foundation in Philadelphia.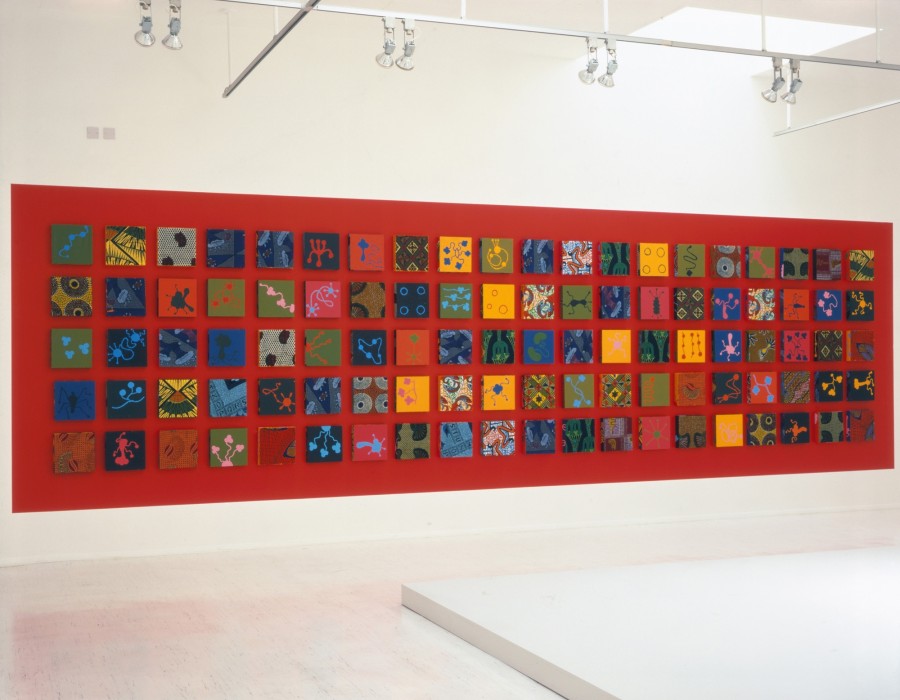 Planets in My Head, Physics, 2011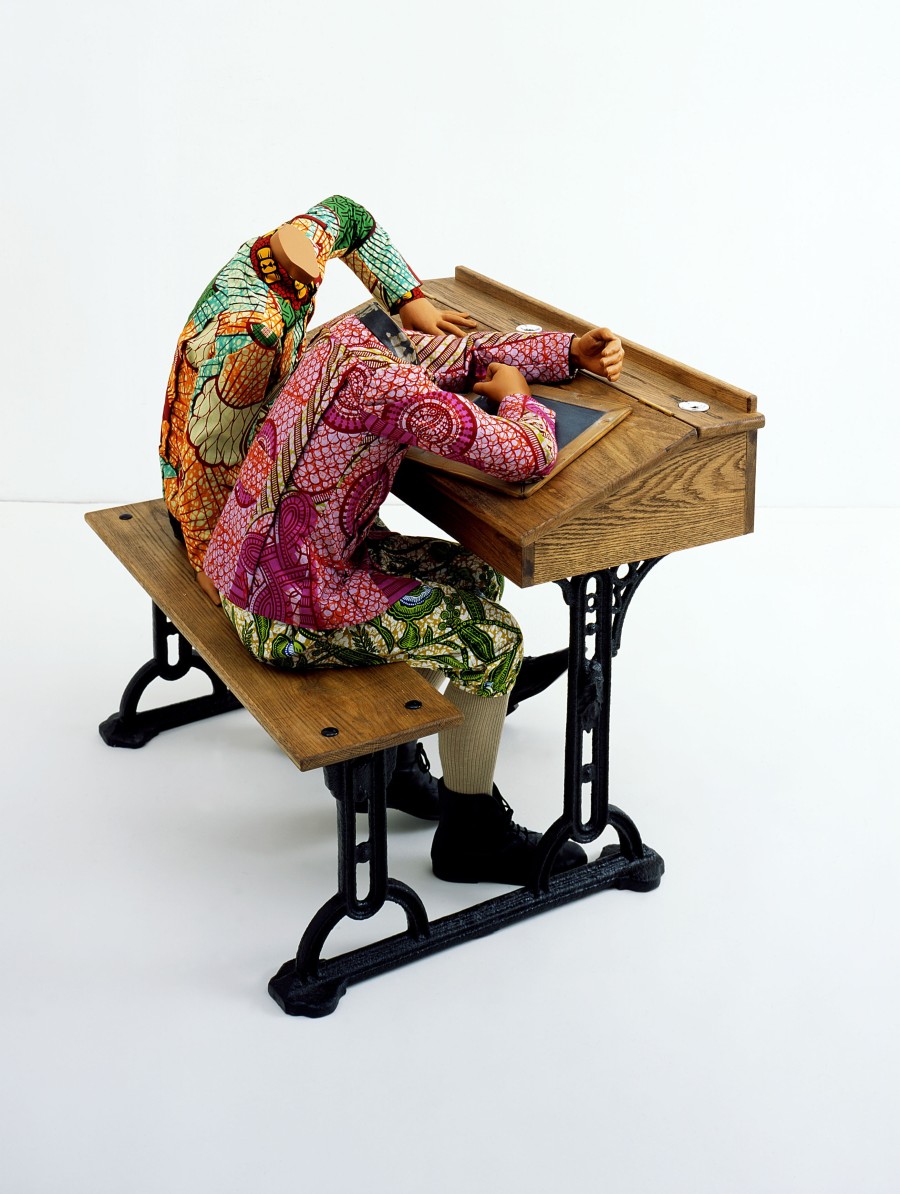 Pedagogy Boy/Boy, 2003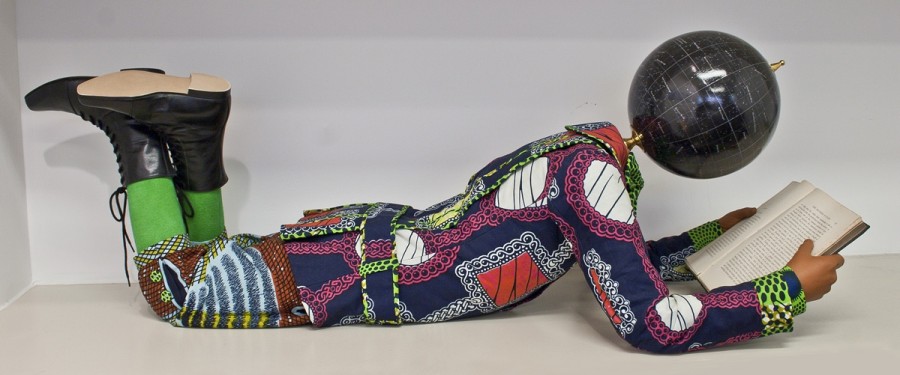 Planets in My Head, Physics, 2011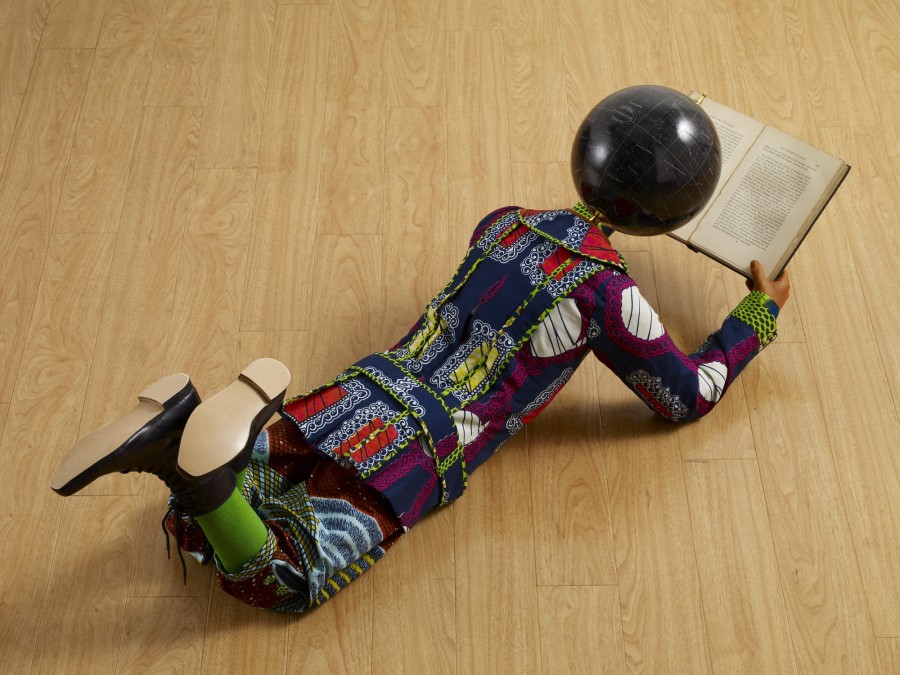 Planets in My Head, Physics, 2011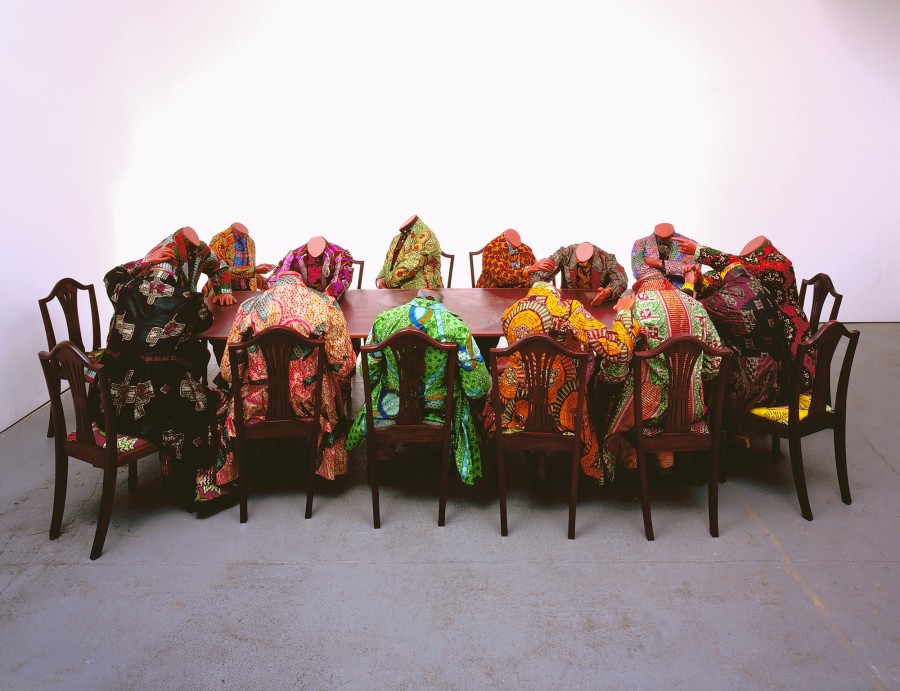 Scramble for Africa, 2003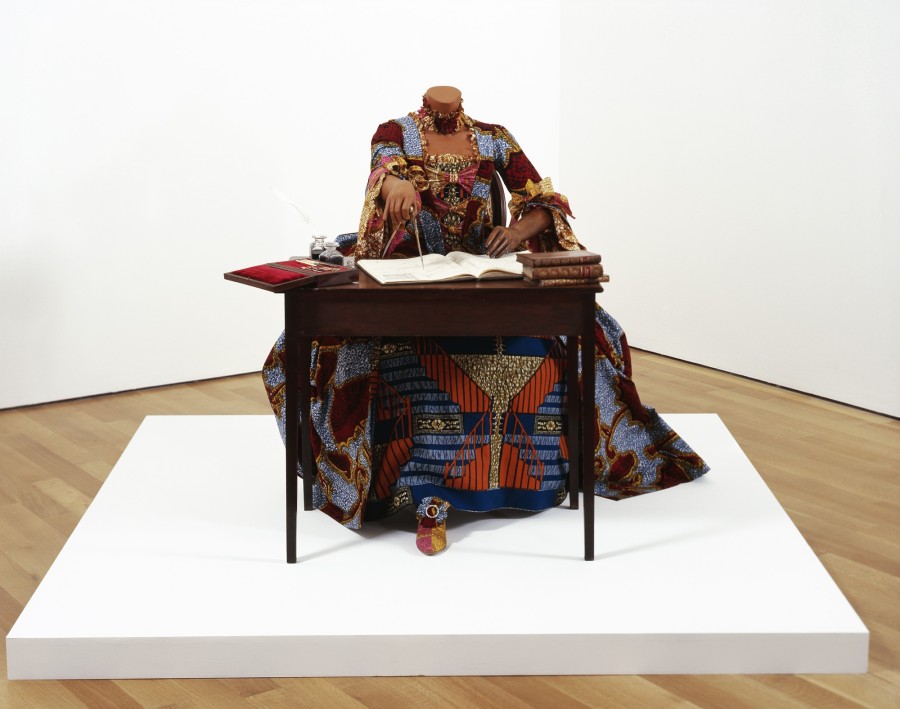 The Age of Enlightenment—Gabrielle Émilie Le Tonnelier de Breteuil, Marquise du Châtelet, 2008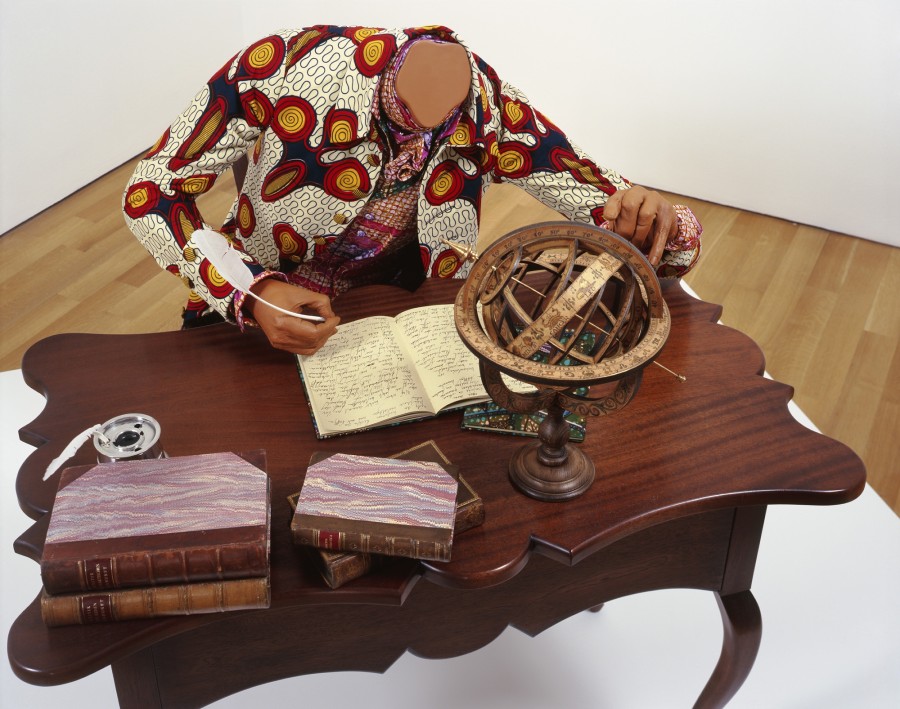 The Age of Enlightenment—Immanuel Kant, 2008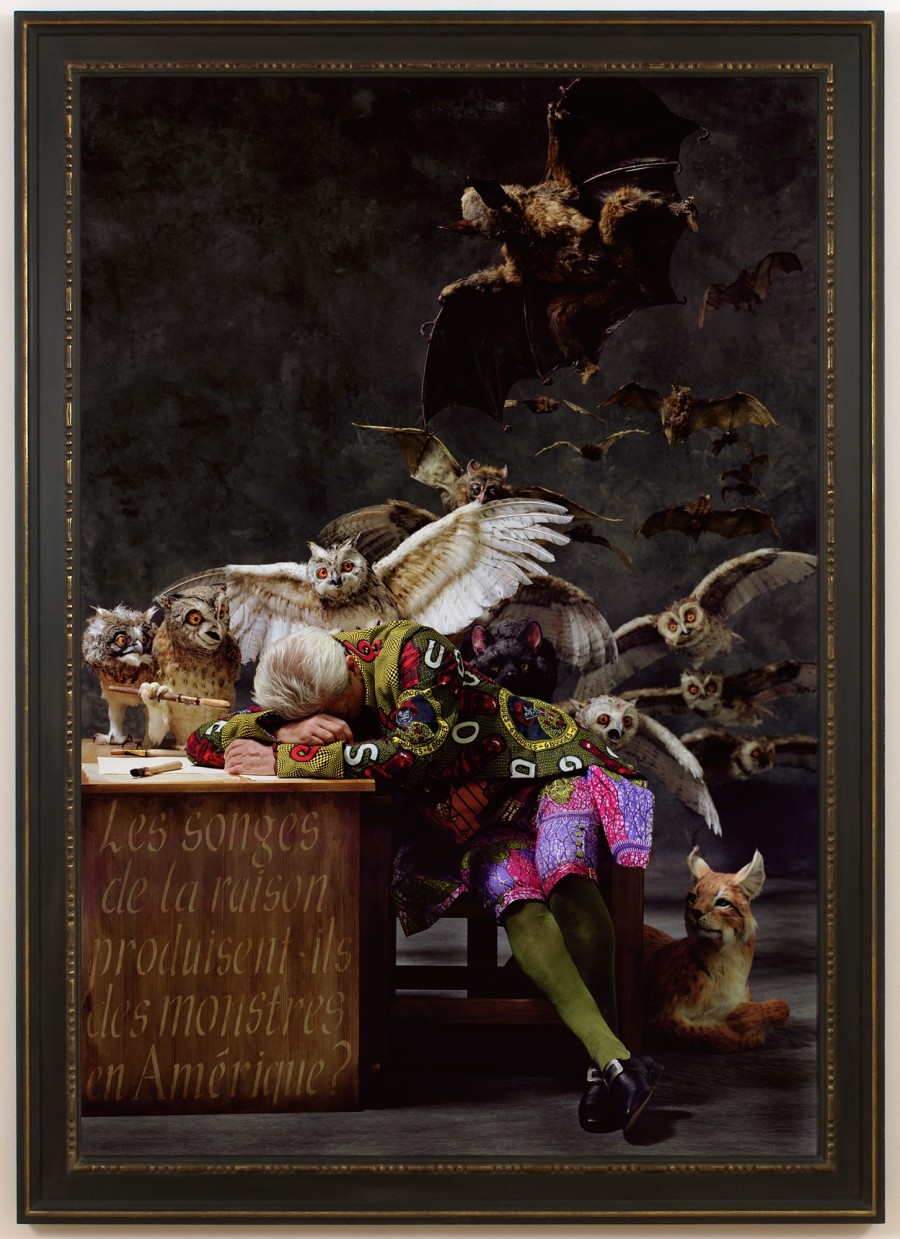 The Sleep of Reason Produces Monsters (America), 2008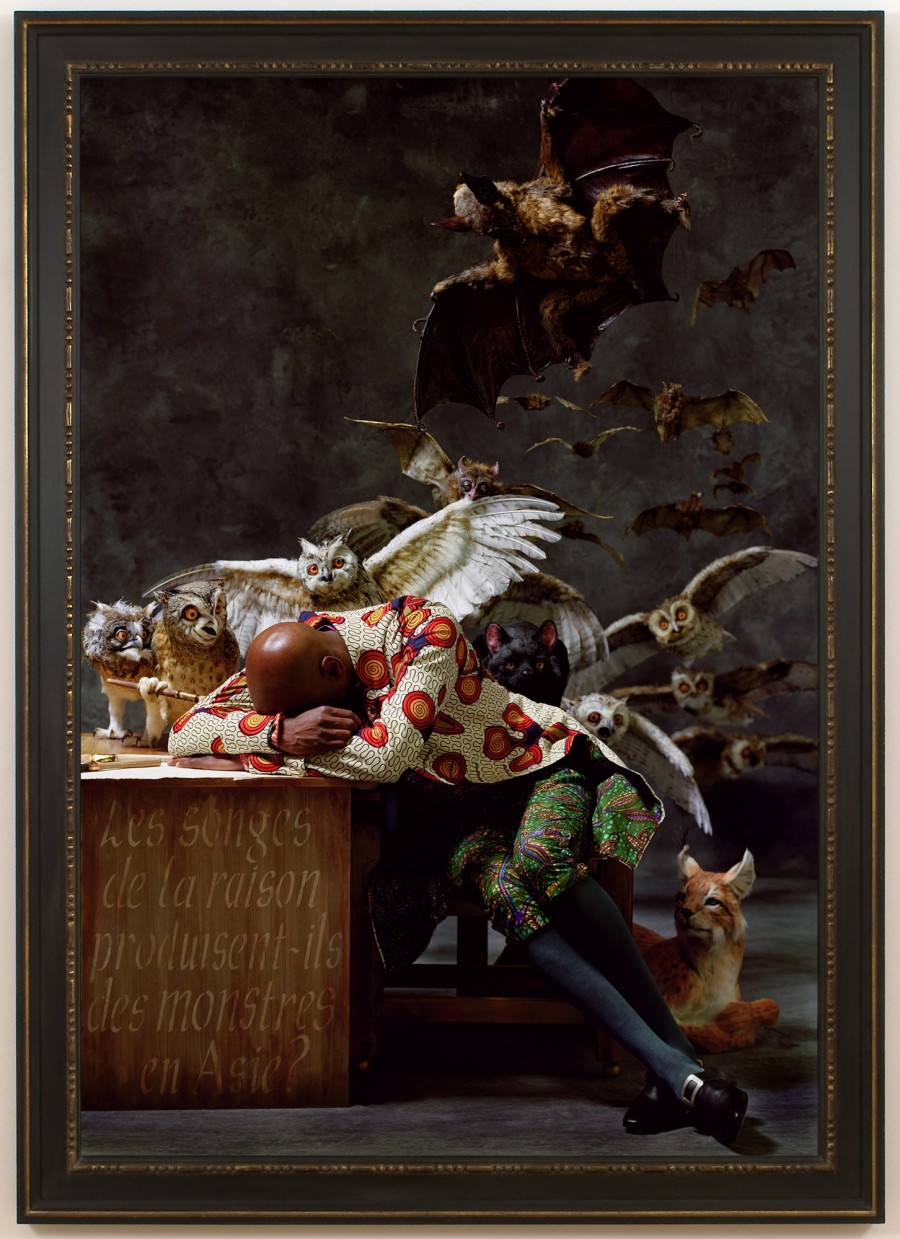 The Sleep of Reason Produces Monsters (Asia), 2008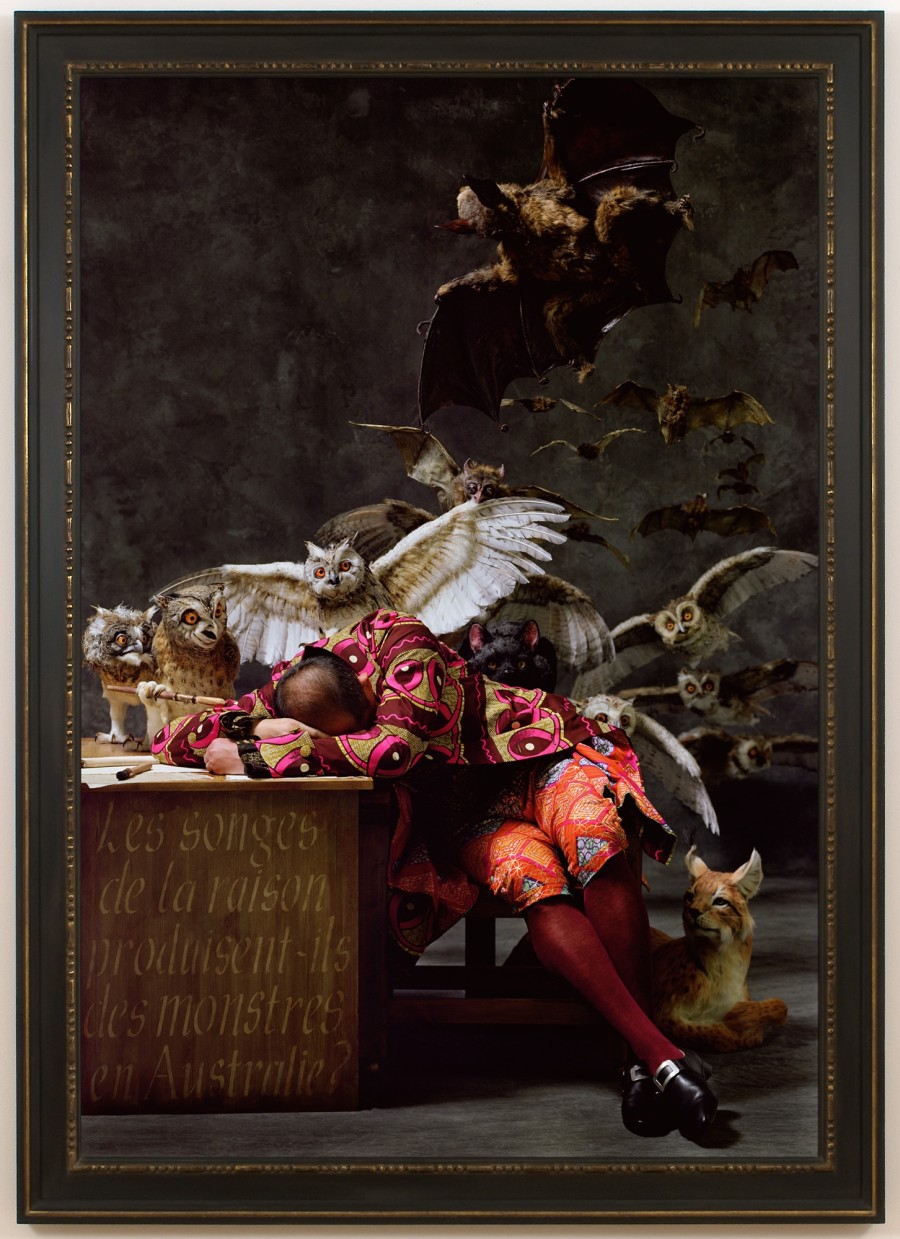 The Sleep of Reason Produces Monsters (Australia), 2008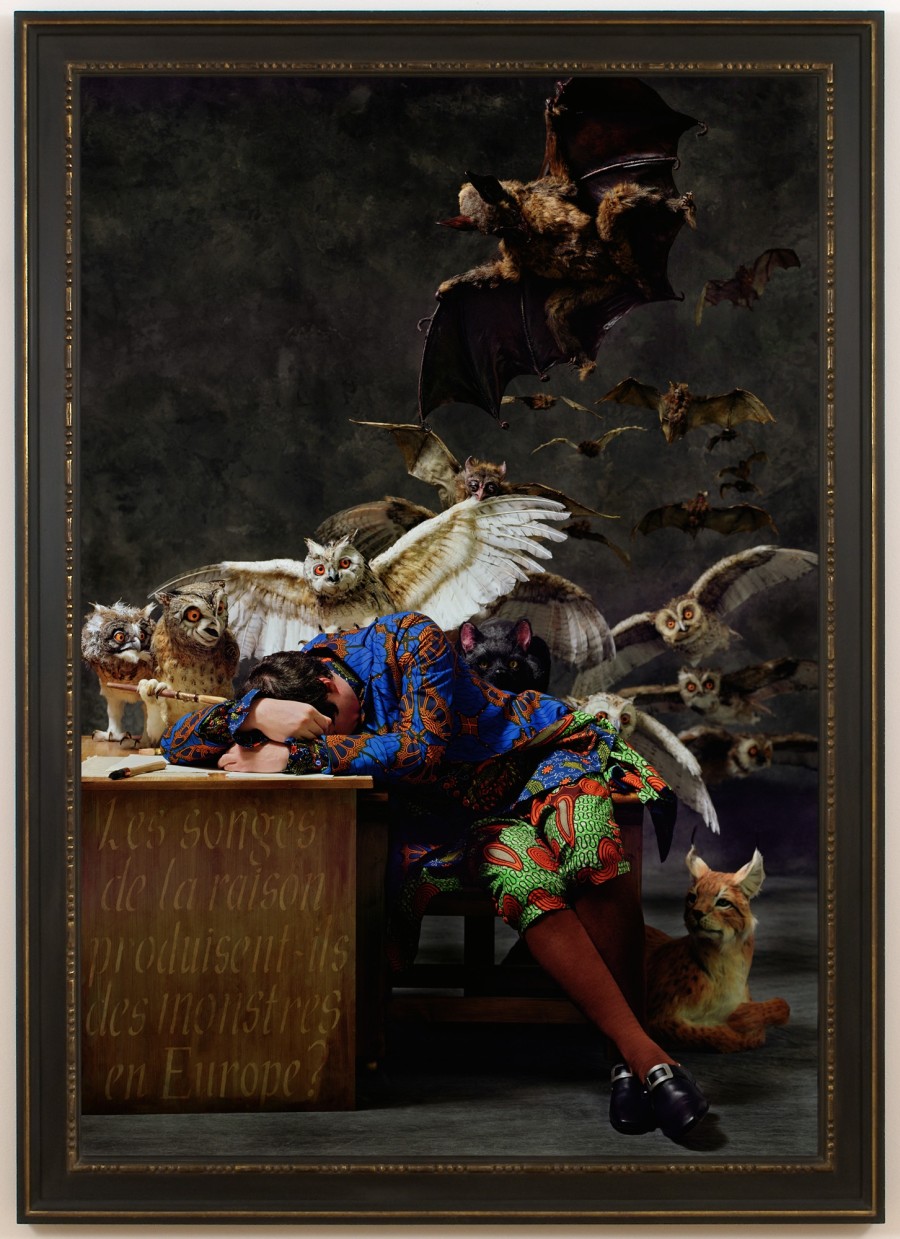 The Sleep of Reason Produces Monsters (Europe), 2008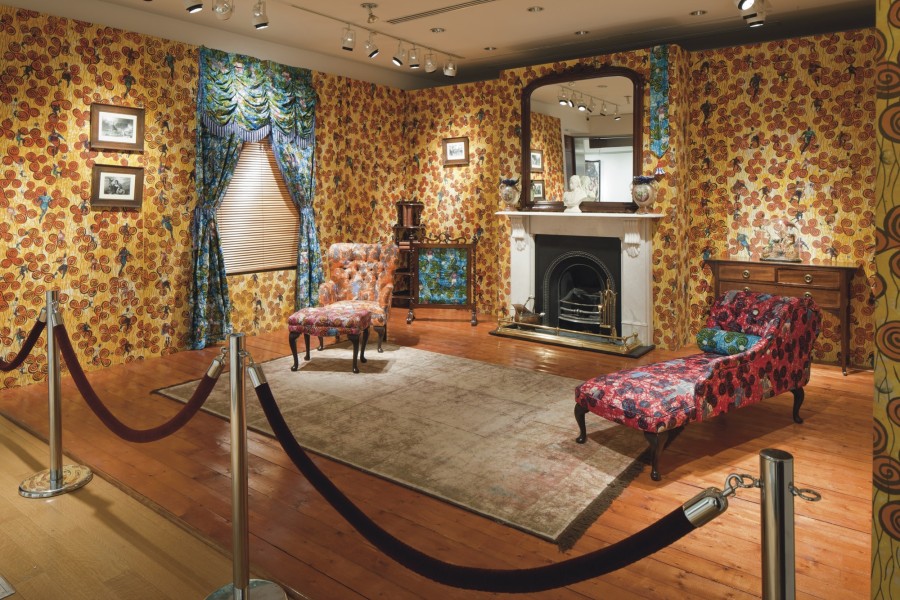 Related
Popular in the Community