You may not have heard of the Chinese town of Yiwu, but chances are some of your Christmas decorations were molded, glued, sewn and hand-painted there.
Located in the southeast province of Zhejiang, Yiwu is home to a wholesale market beyond the wildest imaginations of any suburban mall-goer, featuring thousands of products made in factories nearby. Buyers travel from all over to shop the more than two-square-mile space that (according to Chinese state media, anyway) churns out around 60 percent of the world's Christmas goods.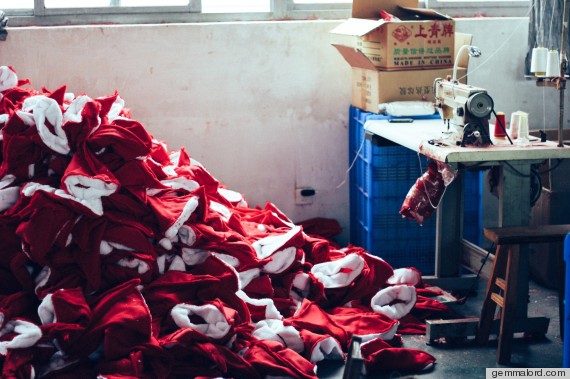 One hot week in August, design student Gemma Lord visited this "Christmas village." Led by Unknown Fields Division, part of the Architectural Association School of Architecture in London, Lord joined a group of 18 architects, academics and designers interested in seeing firsthand how consumer goods are produced and distributed -- from raw materials to stores around the world.
The group spent days touring various factories and shops, including the sprawling Yiwu marketplace. In a post for the BBC, one of Lord's travel companions described a rumor that students on a previous trip set out to explore each area of the entire market in one day. Eight hours later, they called it quits. It's just that huge.
Divided into five districts, the market hawks Christmas trinkets along with every manner of small, unbranded consumer good -- from office supplies to jewelry, toys and electronics. Each stall, only a few feet wide, is packed floor-to-ceiling with products that will often be customized according to a buyer's specifications.
Lord explained that her group was able to look inside by posing as Western businesspeople. Some stall owners were eager to offer factory tours.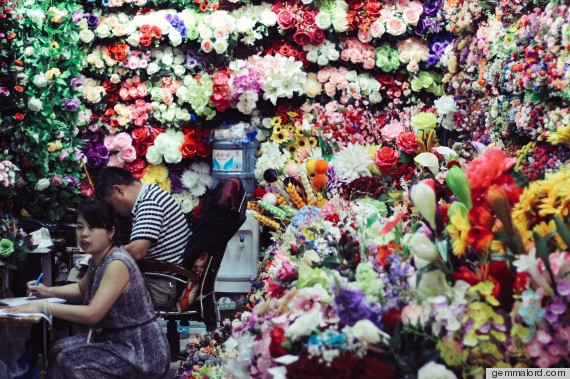 "It felt really, really awkward," she told The Huffington Post, "because the workers clearly [saw Western buyers] all the time. We were this group of white people all kind of wandering around … it was quite uncomfortable. They just looked at us and carried on working."
The market has given some a chance to pull themselves out of poor living conditions into China's middle class. Certain locals have been able to start their own factories with just a little funding, business savvy and luck. However, sales at Yiwu may be declining as more buyers look to sites like Alibaba.com.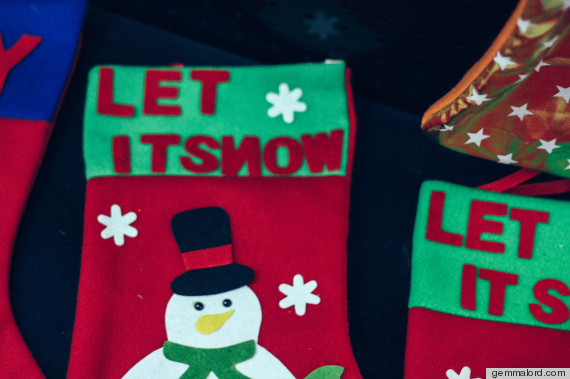 For Lord, seeing young workers -- including some children the factory owners said were on school vacation -- bent over Santa hats and sweating over injection molding machinery struck an unhappy chord. One particular stocking clung to her memory -- on the top, a letter had been pasted backwards.
"It just kind of highlighted for me that these people are spending their whole lives making stuff that have no relevance for them in a language they don't even understand," Lord said. "And then it's shipped to the other side of the world, where we use it for a week and then probably throw it away."
Take a look at more of her photos below.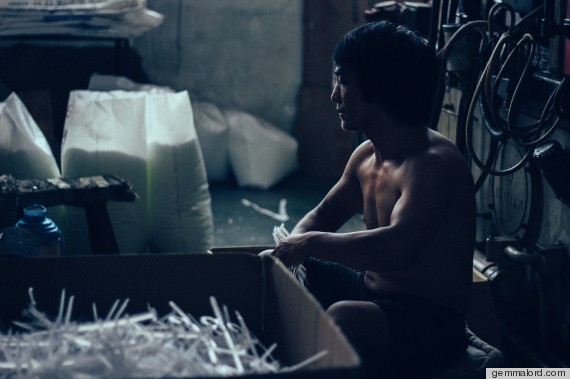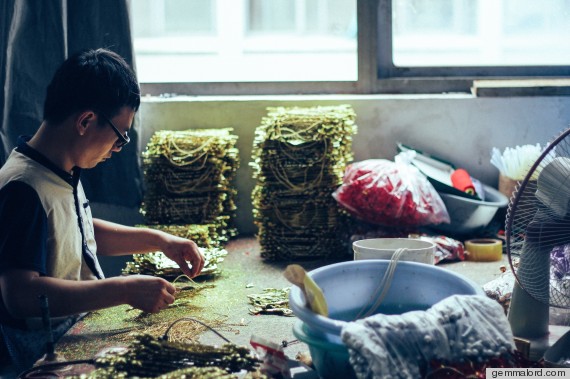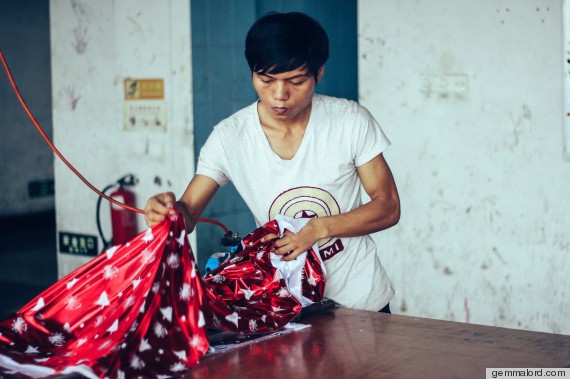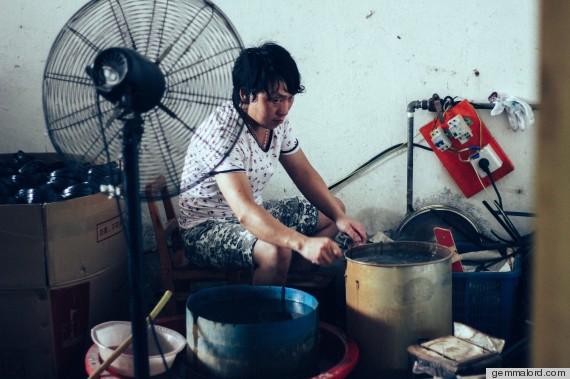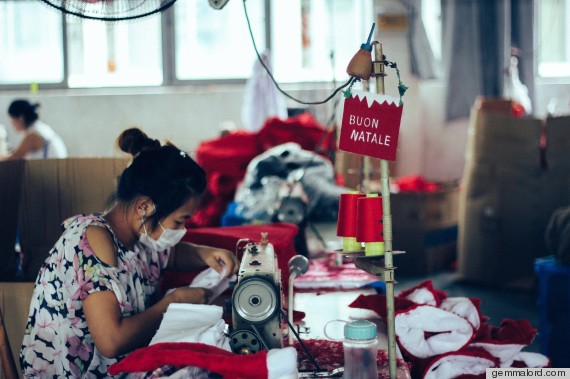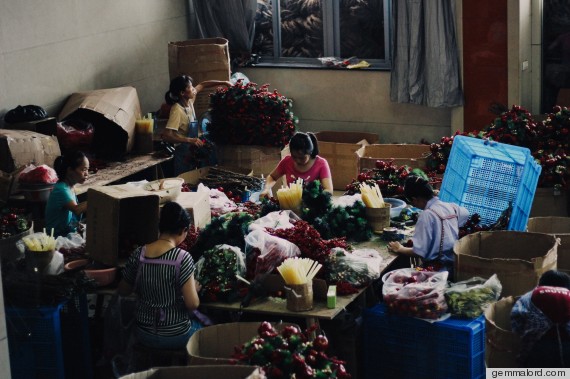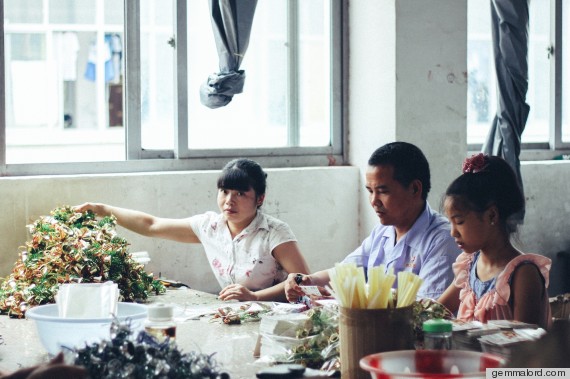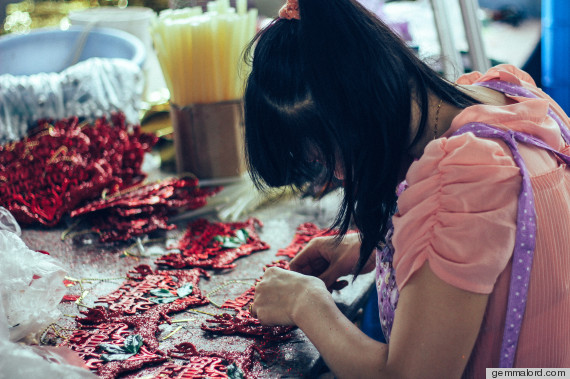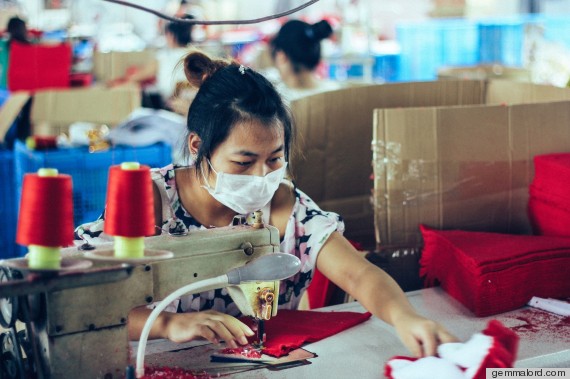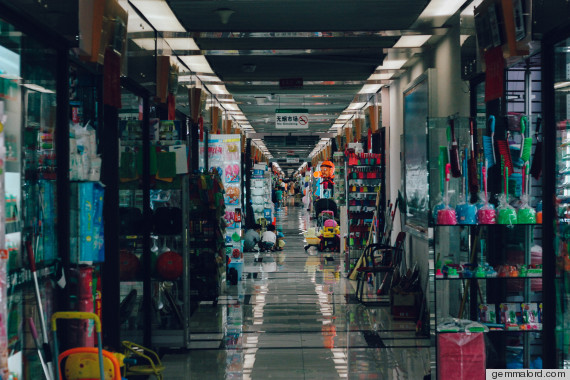 Related
Before You Go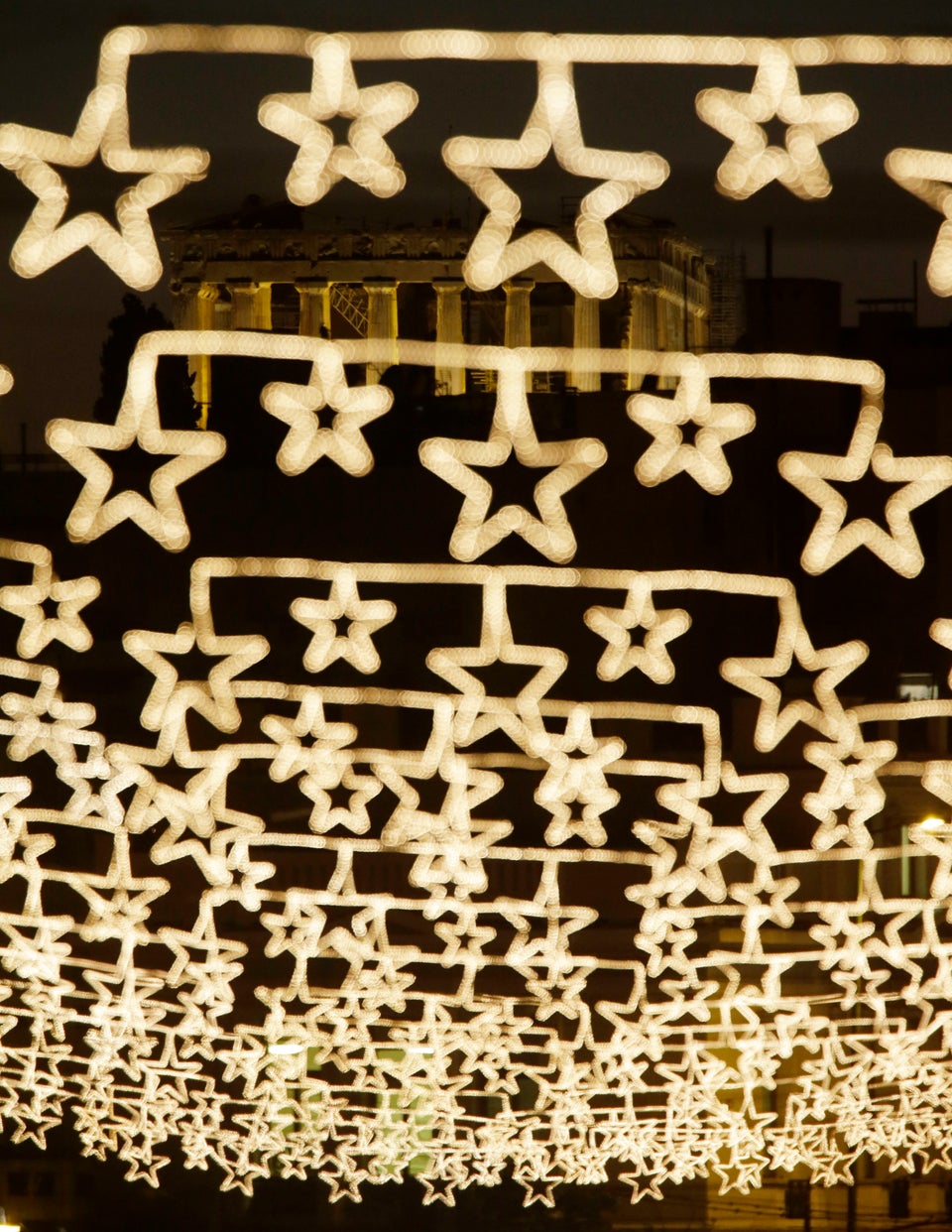 Christmas Around The World 2014
Popular in the Community