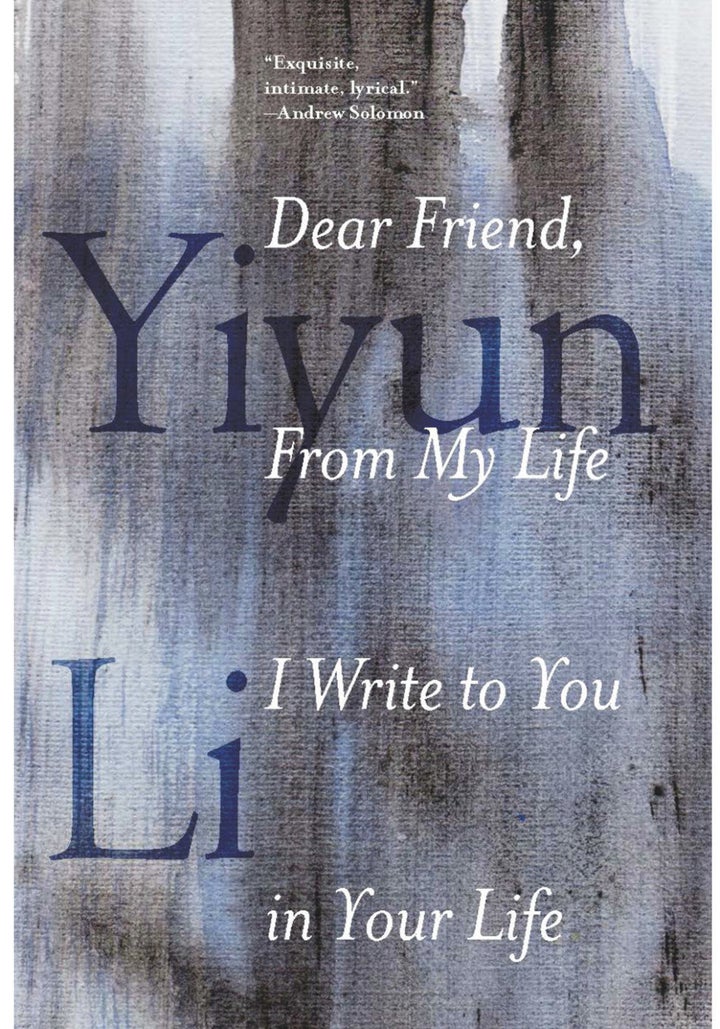 In her first memoir, Yiyun Li is a scientist-turned-literary-darling writing about depression, so you'd expect her prose to be methodical and her characterization of the disease concrete. But Dear Friend, from My Life, I Write to You in Your Life isn't as airless as that. It's not an empirical study of mental illness, but a collection of very personal observations, a story as poetic and wending as its title.
Li was born in Beijing and served in the Chinese military for one year before immigrating to America, an experience that makes its way into the book. Settling in Iowa, she studied immunology before also studying nonfiction and fiction writing. Her interest in science could be familial ― her father was a nuclear physicist ― but her passion for stories is rooted in her childhood, when she read incomplete portions of serialized Victorian novels and whatever she could find at her local library, where she volunteered.
Li writes elliptically about her first forays into fiction, her fraught relationships with her family, her years spent in China, and the aspects of American culture that stood out to her upon immigrating. (The concreteness of "before and after" images in magazines seemed to her like a fairy tale ― aspirational and befuddling.) The stylistic choice is a good one; it matches her experience of depression, which also hit her in fits. It's reminiscent of Marilynne Robinson's essays, which proceed as thoughts might, making thematic connections while hopping around in time and space. It's no wonder, then, that Robinson praised the book as "remarkable."
In Dear Friend, Li comments directly on her disinterest in overdramatizing her memories and stories. When she was 16, she was on the periphery of the 1989 massacre in Tiananmen Square, an event that her novel Kinder Than Solitude is centered on. On its anniversary, she's been asked to provide comments, a request that eventually led her to declare that she's said all she has to say.
"[W]hat can be said, on a radio program or on TV, is always a simplification or distortion," she writes. "The desire for an individual's experience to be connected to something larger comes from both the audience and the actor, and the performance is evaluated by its relevance to the time. One either has to submit oneself to that script, or else choose to only speak on one's own terms."
One gets the sense, while reading her memoir, that turning away from tempting, moralizing distillations is Li's objective in writing. An individual's complex web of motivations can't be summed up in a sound bite.
So, Li doesn't give us distilled reflections on her life; she gives us her depression, in medias res. She gives us depictions of her mother's cruelty (and tells us where that cruelty stems from) before she analyzes other writers' maternal connections. Ivan Turgenev asserted his difference from his mother; Marianne Moore lived with hers until she died, a connection that Li says made Moore's prose impersonal.
This literary trivia may seem beside the point for some readers, but for Li, literature is what holds her life together ― at times, it's what's saved her. So, her celebration of novels, and of stories told with the intention of achieving empathy, is done just right.
Li's writing unfolds slowly, like a story shared between good friends. That seems to be the point: She writes to connect with her readers on the deepest emotional level. And she succeeds.
Yiyun Li is the author of Gold Boy, Emerald Girl, The Vagrants, A Thousand Years of Good Prayers, and Kinder Than Solitude. She's the recipient of a MacArthur fellowship, and a PEN/Hemingway Award. Typically a fiction writer, this is her first memoir.
Anyone interested in memoirs about literature, depression and recovery. Also, anyone broadly interested in reading the work of writers who are immigrants.
What other critics are saying:
Kirkus: "A potent journey of depression that effectively testifies to unbearable pain and the consolation of literature."
The New York Times: "The reader never doubts that Li is an incisive thinker, but her tendency to sublimate her own emotions in the correspondence between others, be it Turgenev to Henry James or Chekhov to Tchaikovsky, occasionally puts one in mind of a devout nun's scrupulous study of her prayer book."
"My first encounter with before and after was in one of the fashion magazines my friends told me to subscribe to when I came to America."
"Once in a while I get an email from someone I have met briefly. 'You may not remember me,' these emails often begin, the hope to be remembered expressed by the acceptance of having already been forgotten.
Sometimes out of mere mischief I reply with a detailed account of our encounter. People are joyfully surprised when they are remembered, but I have not been honest with them. There is a difference between being remembered and being caught by the mesh of one's mind."
The Bottom Line is a weekly review combining plot description and analysis with fun tidbits about the book.
Before You Go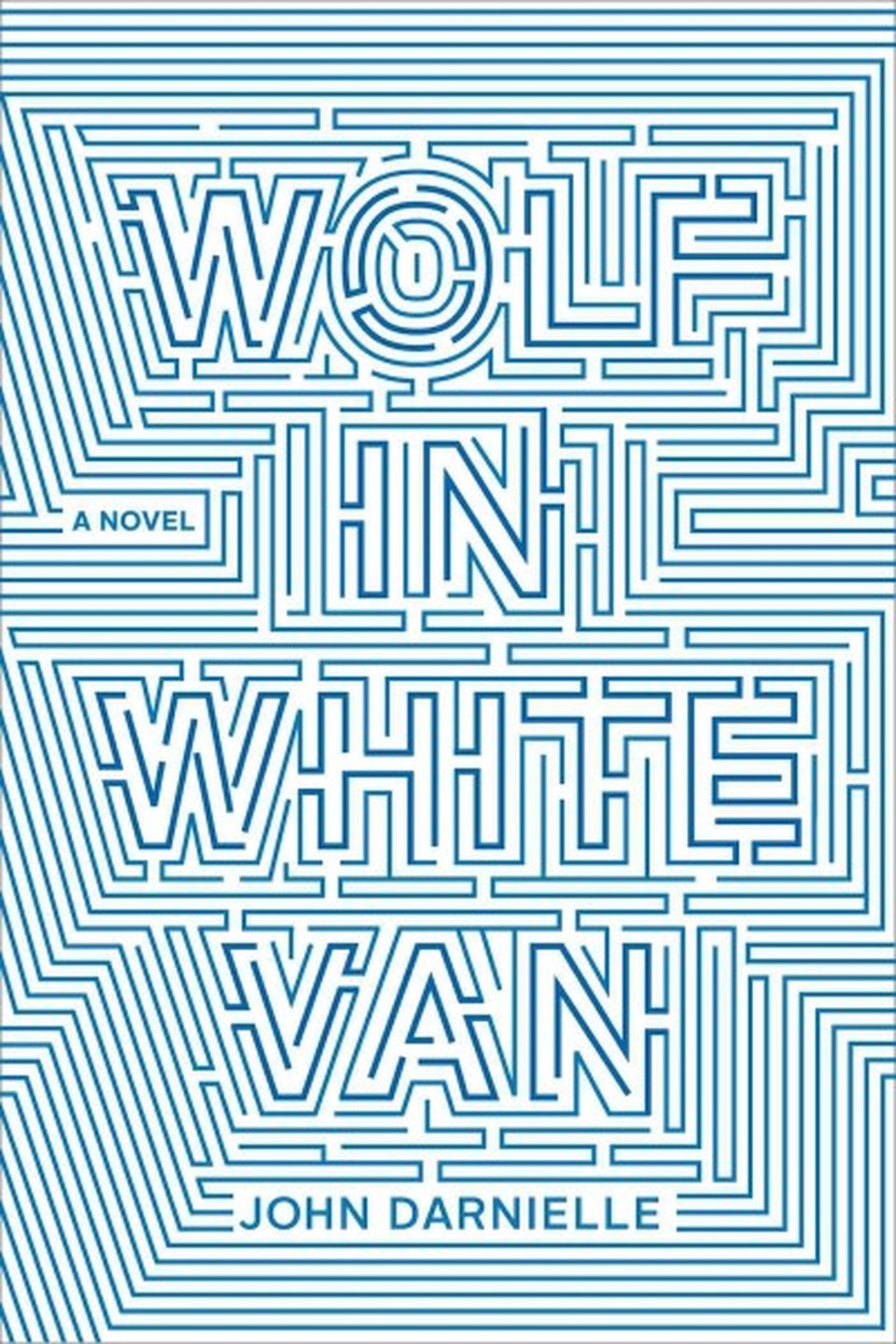 11 Great Debut Novels
Popular in the Community