Leaders from Philadelphia's government, higher education, tech, media, healthcare, food services, and retail industries discuss Amazon.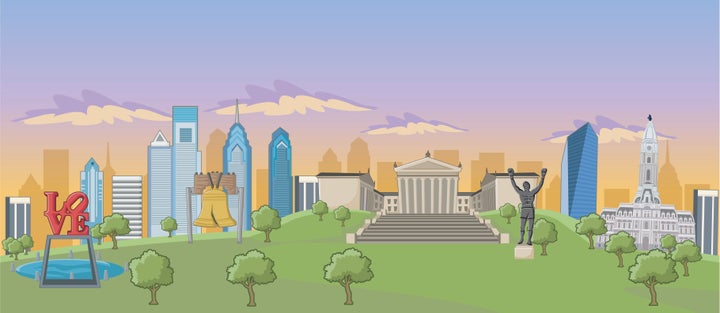 As an employee of a technology company, my interest was extremely piqued when I learned that Amazon was eying up major cities (including Philadelphia) for an East coast headquarters.
At the very least, it is great Amazon marketing to get so much extra media exposure. There is an RFP (Request for Proposal ) that cities need to complete by October 19 if they want to officially be in the running. According to the Wall Street Journal, "the tech giant plans to invest over $5 billion to build and operate 'HQ2,' which is expected to employ up to 50,000 workers."
In the spirit of competition the unprecedented RFP is bringing out East Coast Governors, Mayors, and business leaders to stump for their hometowns. But as major league sports teams already know, nobody has fans and grit like the City of Philadelphia.
I reached out to the Mayor of Philadelphia and several leaders of some of the most well known businesses in the city, across a variety of industries, to find out their thoughts on the matter. The consensus seems to be clear. Philadelphia has the talent (with 104 colleges and Universities), millennial growth, tech talent, favorable cost of doing business, unparalleled access and proximity, unique spirit of collaboration and innovation, transformational real estate projects, and excellent quality of life. Plus we have cheesesteaks and Rocky! P.S. It was a good location for the Founding Fathers to create something big.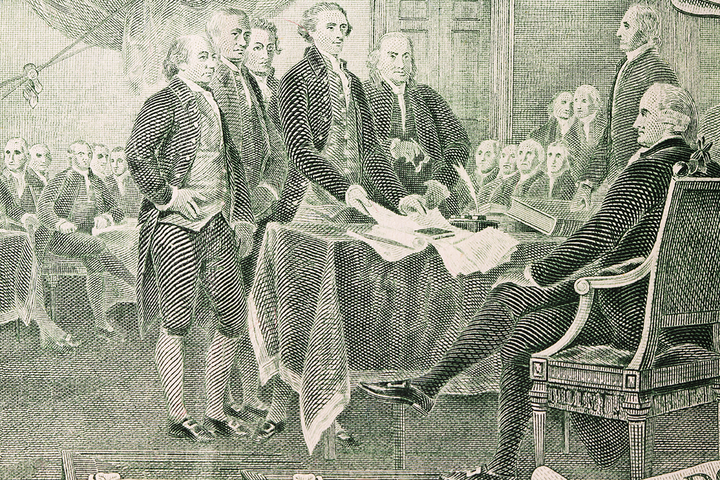 "The economic gains that a company like Amazon could bring to our city are unparalleled. We have never seen an influx of jobs like this – up to 50,000 positions, most of which are high-paying," Mayor Jim Kenney said. "Adding another major player such as Amazon to our already thriving tech scene also raises Philadelphia's profile on the national stage."
Amy Gutmann, president of the University of Pennsylvania, believes that Amazon coming to Philly would be excellent for a number of reasons.
"For starters: Amazon continues to be incredibly innovative as a creative, growing global company that is transforming the way we live and learn," she said. "Philadelphia has so much to offer for any innovative company – top talent, ideas and creativity from our universities, partnerships with global companies, one of the best health care systems in the world, and a city rich with culture as well as a high quality of life."
Felicite Moorman is CEO of two Internet of Things companies (BuLogics and STRATIS) both headquartered in Philadelphia. She cofounded STRATIS, which is leading the nation in Internet of Things installs across the U.S.
"Many people know Philadelphia as the City of Brotherly Love. That's relevant to our business community," she said. "We're all pushing each other forward, hustling, every day. And that entrepreneurial spirit, that founder's grit and fortitude, is exactly what Amazon describes in their Leadership Principles. Those principles were written with the passion and vision of an underdog, a disruptor. That's Philadelphia. So while Philadelphia is also called the City of Firsts, I think in this case, we would make the exception and embrace being Amazon's second (HQ)."
Terry Egger, Publisher and CEO of Philadelphia Media Network, is realistic that Philadelphia is facing some serious competition but at the same time hopeful that Mr. Bezos gives us a closer look.
"There are a number of great benefits in Philadelphia. Proximity comes to mind. It is a central location on the East Coast, located between New York, Boston, and D.C. Access to transportation whether it be the ports, the airports, or the mass transit system," he said. "The overwhelming vibrancy and community with millennials, the universities, and just a can-do attitude by both the political and business communities here. That is what has attracted the DNC, the NFL, and Comcast's decision to not only stay here but expand and grow doubling down. I think you check every one of the boxes of what makes it attractive. It is an easy place to recruit talent to come to, it is a very attractive place in that regard."
Chris Gheysens, CEO Wawa, Inc. was out of state touring the storm damage at their Florida stores when I reached out, but he got back to me with some insight on Amazon.
"It's always exciting to hear that thriving companies like Amazon are considering our hometown of Philadelphia as a potential location for headquarters," he said. "They've got an amazing business model and will certainly be a large presence and help grow the already robust start-up community that exists in Philadelphia." And to us, it's not surprising that they are considering Philadelphia – it's a world-class city that is receiving national recognition for its culture, historic sites, food, tourism, and overall economic growth. We know people want to live here – it's a very livable City for Millennials. And, businesses want to grow here – with access to great schools, terrific sources for talent, and strong logistics capabilities. Amazon would be a wonderful addition to Philadelphia's thriving business community."
Stephen Klasko is CEO of Jefferson Health and no stranger to technology and business.
"Amazon is building the model for purchasing for the future - whether that's groceries or clothes or medications," he said. "There's no downside to them coming here. The challenge for Philadelphia will be to make sure Amazon's presence creates equitable economic growth - the beauty is Amazon creates jobs at all levels."
Eric Foss, Aramark's Chairman, President & CEO sees an unlimited upside.
"Philadelphia's roots are symbolic of the entrepreneurial spirit and innovation that fuel global companies like Amazon and Aramark forward," he said. "We see unlimited upside for Amazon and other growth companies looking to thrive here by tapping the amazing talent and world-class amenities that Philadelphia offers."
Mayor Kenney said that the reaction from our community here in Philadelphia has been inspiring.
"From the minute the news broke of Amazon's search for a second headquarters, Philadelphians were reaching out to see how they could help bring the tech giant to our city," he said. "There were tweets, emails, and phone calls coming from residents across the city. We've engaged a number of stakeholders representing key communities – our corporations, tech, higher ed and more – to get their insight and tap their networks. Most recently, the City launched an online form to gather feedback from our residents. It's been great to see the enthusiasm from so many Philadelphians."
Popular in the Community