To follow tech is to be consistently amazed, for better or worse, by the apps and services that become successful. This is one time where there really are no words. OK, maybe just one word.
Taking minimalism to the extreme, the Yo app sends push notifications to other app users with an audible "Yo!" This has proven to be more popular than you might expect, with 50,000 users already sending 4 million Yos in just three months. Popular enough that app creator Or Arbel has moved from Israel to San Francisco so he can work on Yo full-time. Oh, and Yo is hiring.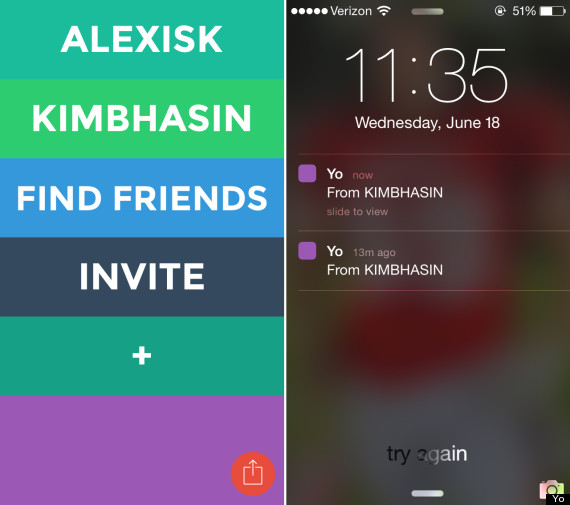 Left: The Yo app interface. Right: What it looks like to receive a "Yo."
For Arbel, the beauty of Yo is that the phrase is flexible in its meaning, and the app lets you send one to a friend in only two taps.
"You usually understand what the Yo means based on who you get it from and when you get it," Arbel said in an interview with Think Progress. "The way it affects your life is profound."
In the App Store, Yo currently has 25 reviews and a 4.5 star rating, although most of the reviews just consist of "Yo" or sarcastic posts with titles like "Yo is a way of life."