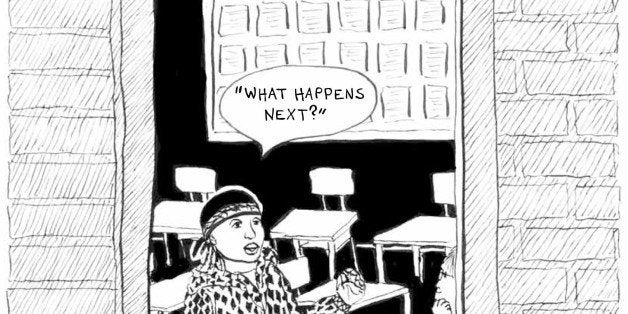 Lisa Wilde didn't begin her career as a graphic novelist. Though she's always loved hobbies that make use of her dexterity -- baking and drawing sketches -- she's been a teacher at a second-chance high school in Manhattan for the past 14 years. Wildcat Academy is a place for students whose attendance records prohibited them from graduating; students who've become teenage parents; students who have, for whatever reason, been suspended from their previous schools.
Wilde began creating portraits of these students during her lunch break, in between teaching lessons about "Othello" and The Jungle. These classics double as chapter titles in Wilde's graphic novel, Yo Miss, which was inspired by her portraits, displayed in a number of exhibits alongside the poetry of her students.
The book is a graphic memoir -- in the tradition of Alison Bechdel, who calls the story "riveting" -- but it doesn't tell the stories of specific students, and instead creates composites from the many teens Wilde has instructed in her classroom. The personal scenes offer an alternate narrative to stats-based stories about the current state of American education. In the series of panels below, one student, Will, gets caught up in a suspect sweep and is sent to jail. There, he shares the story of Oedipus with the inmates, who are alarmed by the play itself and his keen storytelling abilities.
Wilde relates the anecdote in just a few, compelling pages -- and does so again and again throughout this frank, gripping story.
Read an excerpt of Lisa Wilde's Yo Miss below:
For more fantastic female graphic novelists, see our roundup here.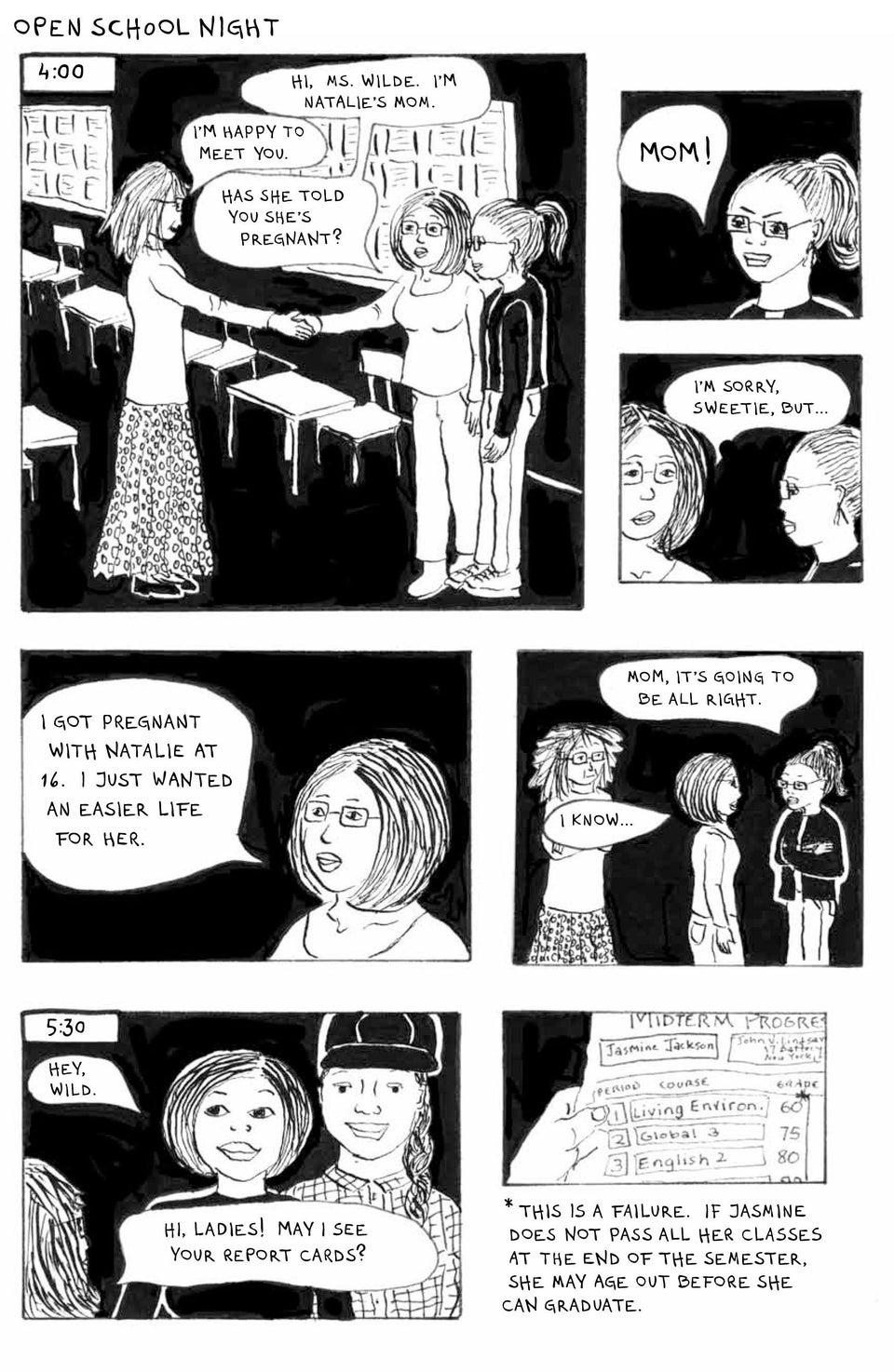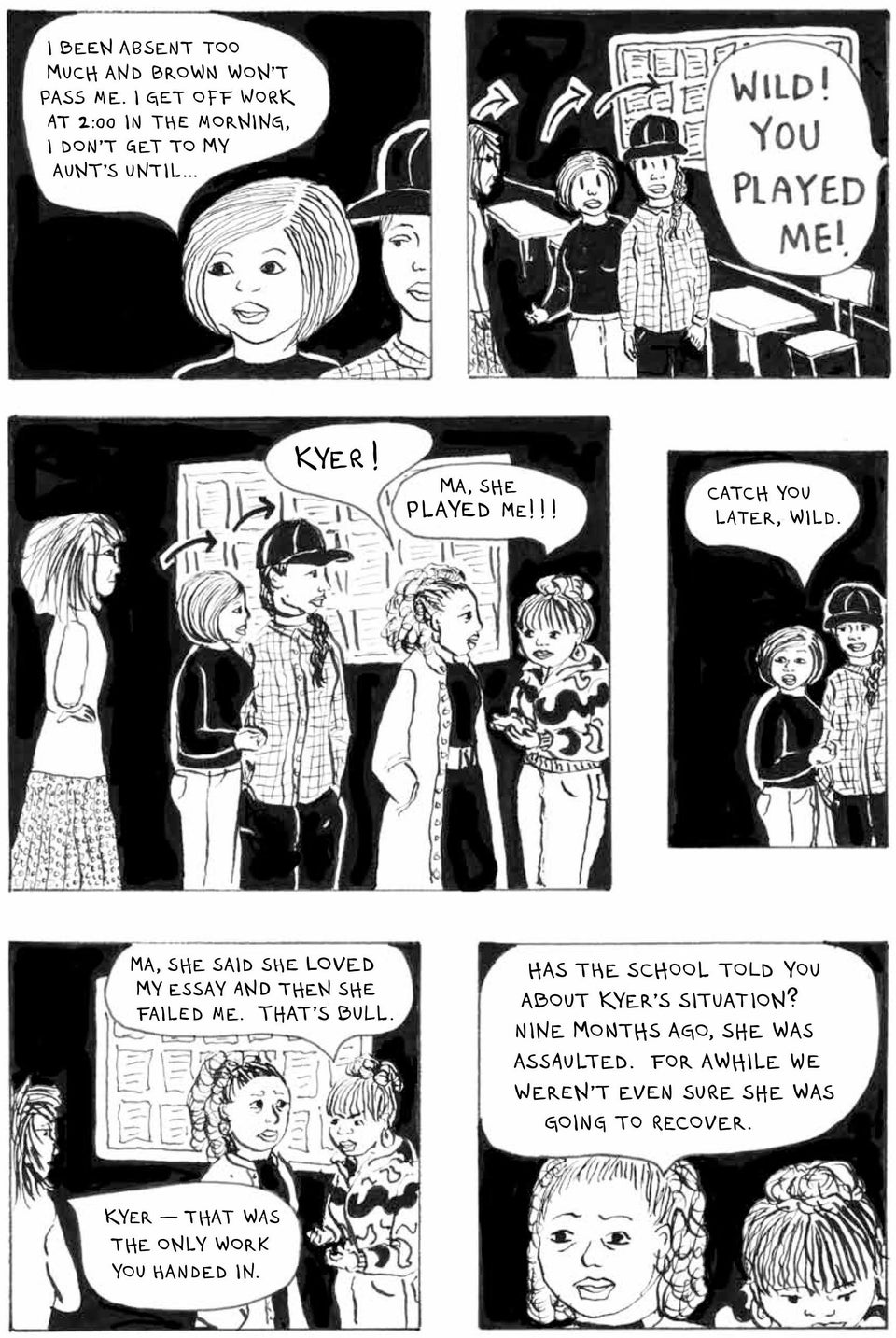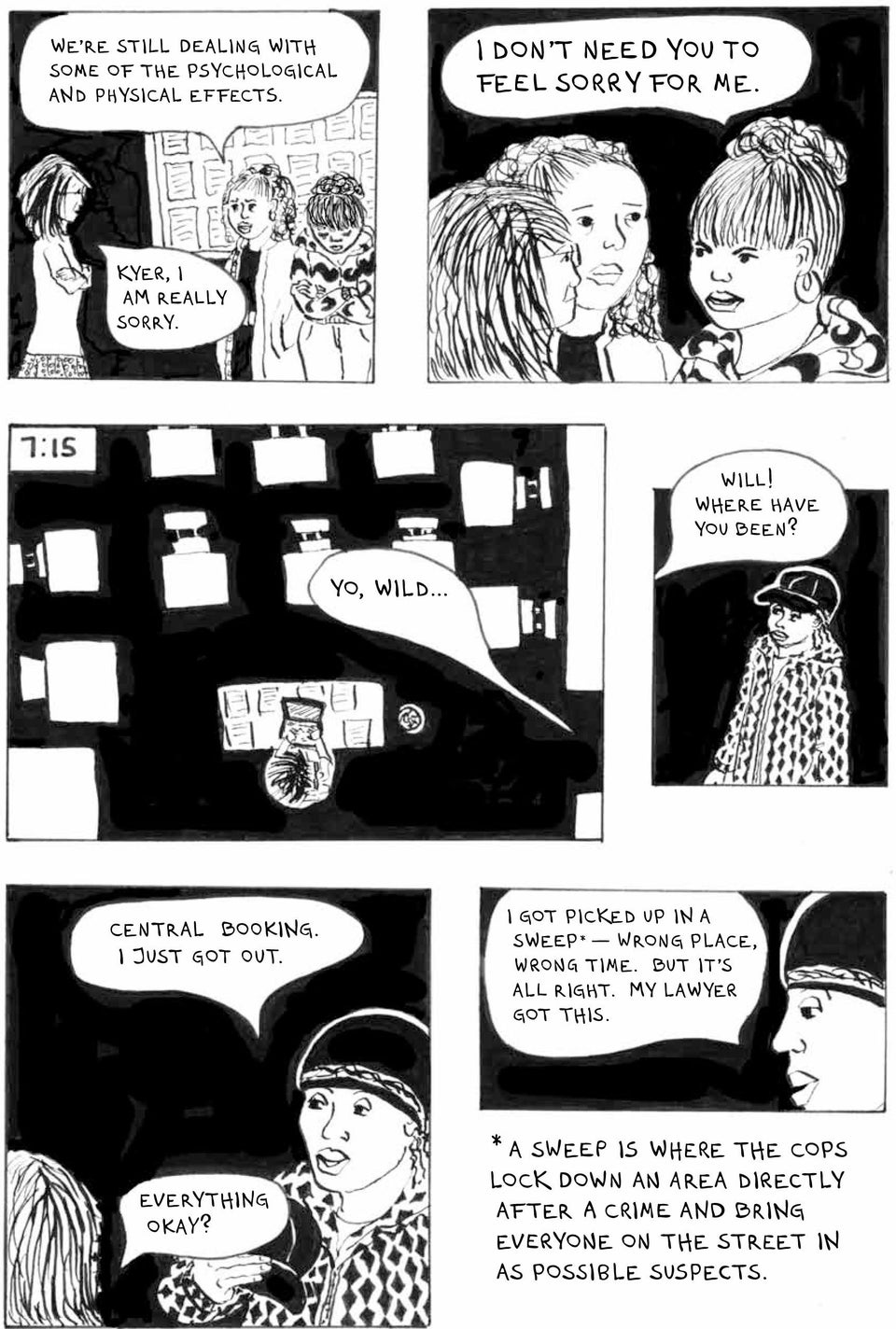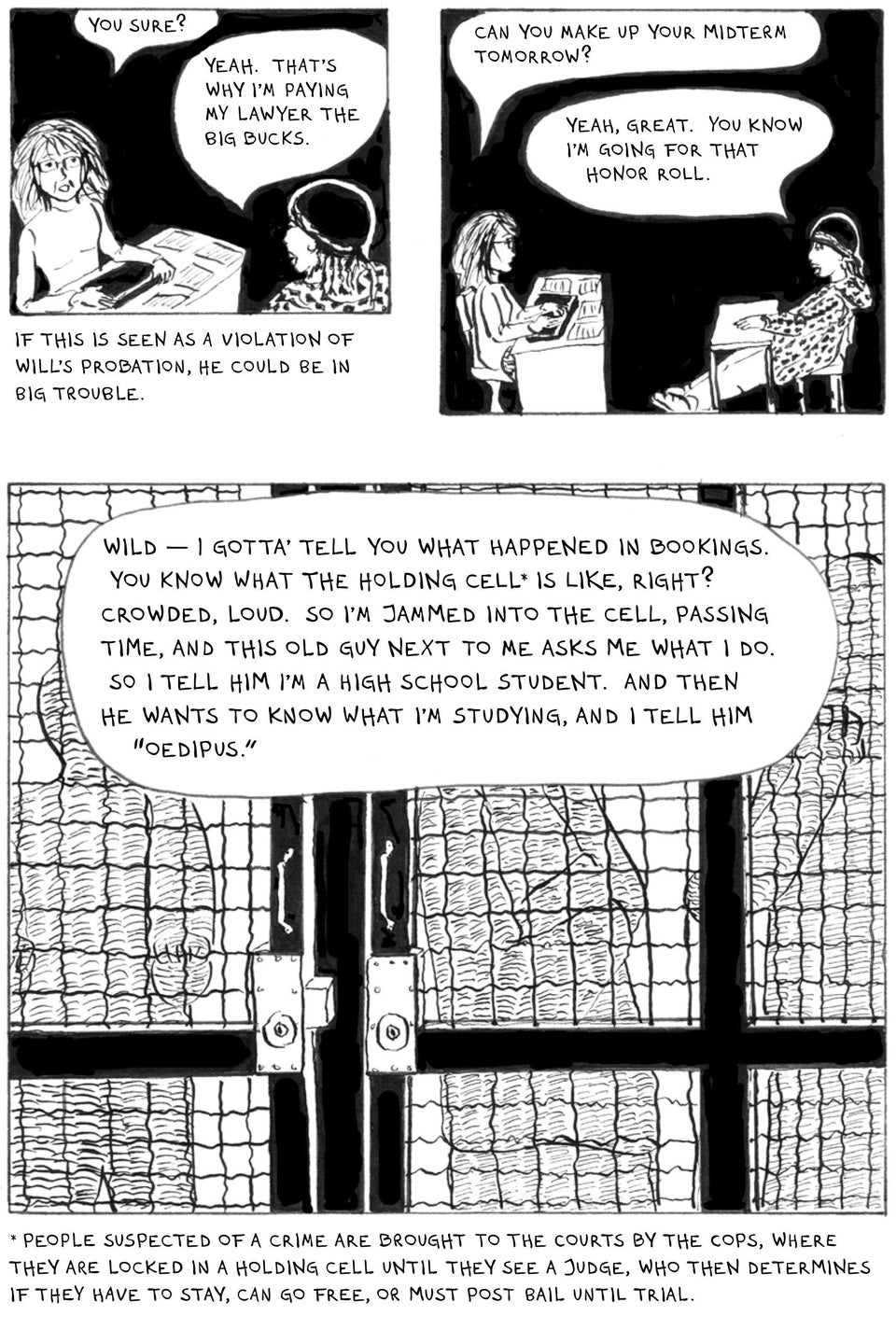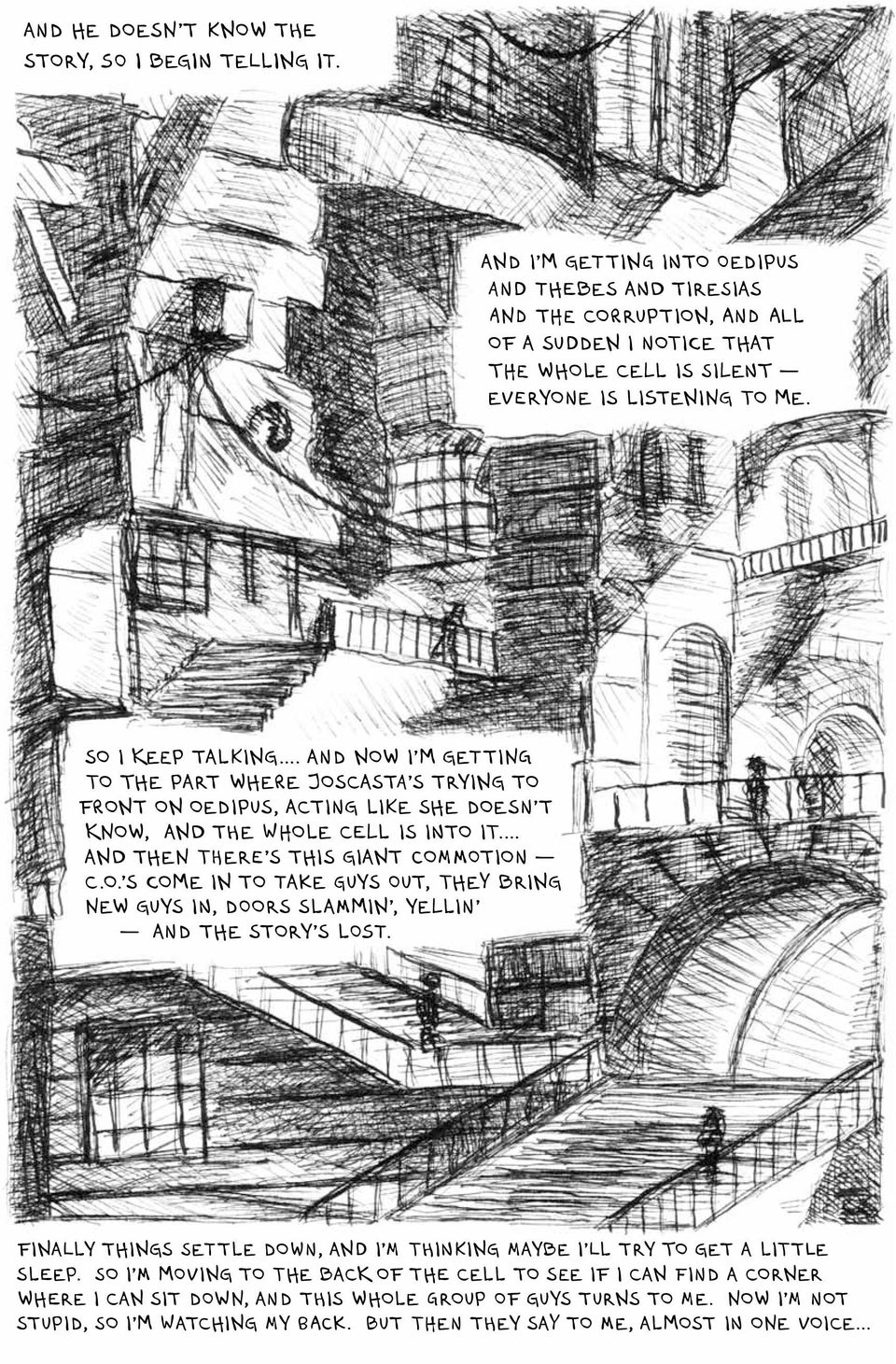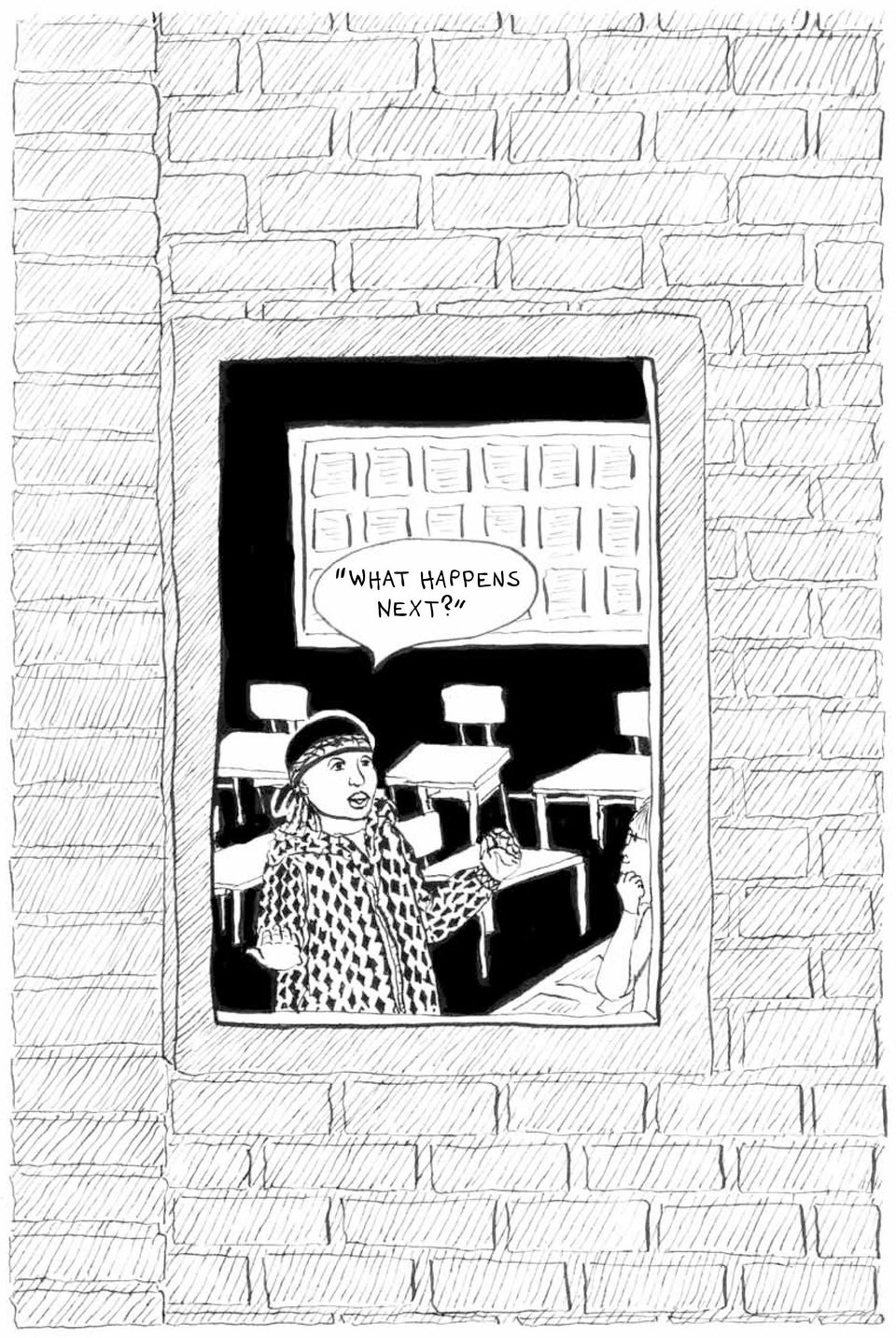 Related
Popular in the Community