For our series celebrating the 50th anniversary of hip-hop, HuffPost is featuring old and new stories about rap culture. Read the rest of our coverage here.
"I Run This" is a weekly interview series that highlights Black women and femmes who do dope shit in entertainment and culture while creating visibility, access and empowerment for those who look like them. Read my Bresha Webb interview here.
There was a point when hip-hop pioneer Yo-Yo didn't know if the genre would make it.
The Los Angeles-born rapper cut her teeth battle rapping and had her first big break with Ice Cube, making her debut on his song "It's a Man's World." At a time when women were diminished as "bitches" and "hoes" in the genre, Yo-Yo became one of the first rappers on the West Coast to rhyme from a feminist lens and demand respect from male artists, following in the footsteps of Roxanne Shanté. Her debut album, "Make Way for the Motherlode," dropped in 1991. She formed the Intelligent Black Women's Coalition shortly after.
Despite her barrier-breaking work, Yo-Yo, whose real name is Yolanda Whitaker, faced label issues, the deaths of friends and colleagues and an evolving genre in which she wasn't always sure she had a place.
"You can't hold yourself hostage by that; you can't become bitter by poor excuses or decisions you've made," the 51-year-old actor and rapper said. "I think what's kept me strong and kept me relevant is the fact that I never gave up, that I never put my eggs all in one basket."
Yo-Yo bounced back, returning to school to earn a college degree even after fame. She went on to advocate for education and literacy, creating Yo-Yo's School of Hip-Hop and scholarship programs for college students. Recently, she's been on "Love & Hip Hop" and appeared on Disney's "Saturdays," executive produced by Marsai Martin.
"The only way you get to the end of the rainbow is through trials and tribulations," she said. "Fifty years of hip-hop, the voices of hip-hop, to me is everything. You know why? Because I stand, still I rise. Nothing has beat me up so bad, I'm not bitter, I'm not mad, and I still have opportunities. That's a testament of who hip-hop is."
And her latest endeavor shows just how much flava Yo-Yo still has. She now has her own cooking show, "Downright Delicious with Yo-Yo," which premiered on Aspire on Tuesday. Through bursts of raps and rhymes, Yo-Yo told HuffPost how her new passion ― born out of a hobby she started to help ease mental health struggles ― feeds her literally and figuratively.
For "I Run This," Yo-Yo discusses her new show, reflects on her rap career and sends hip-hop a special message for its 50th anniversary.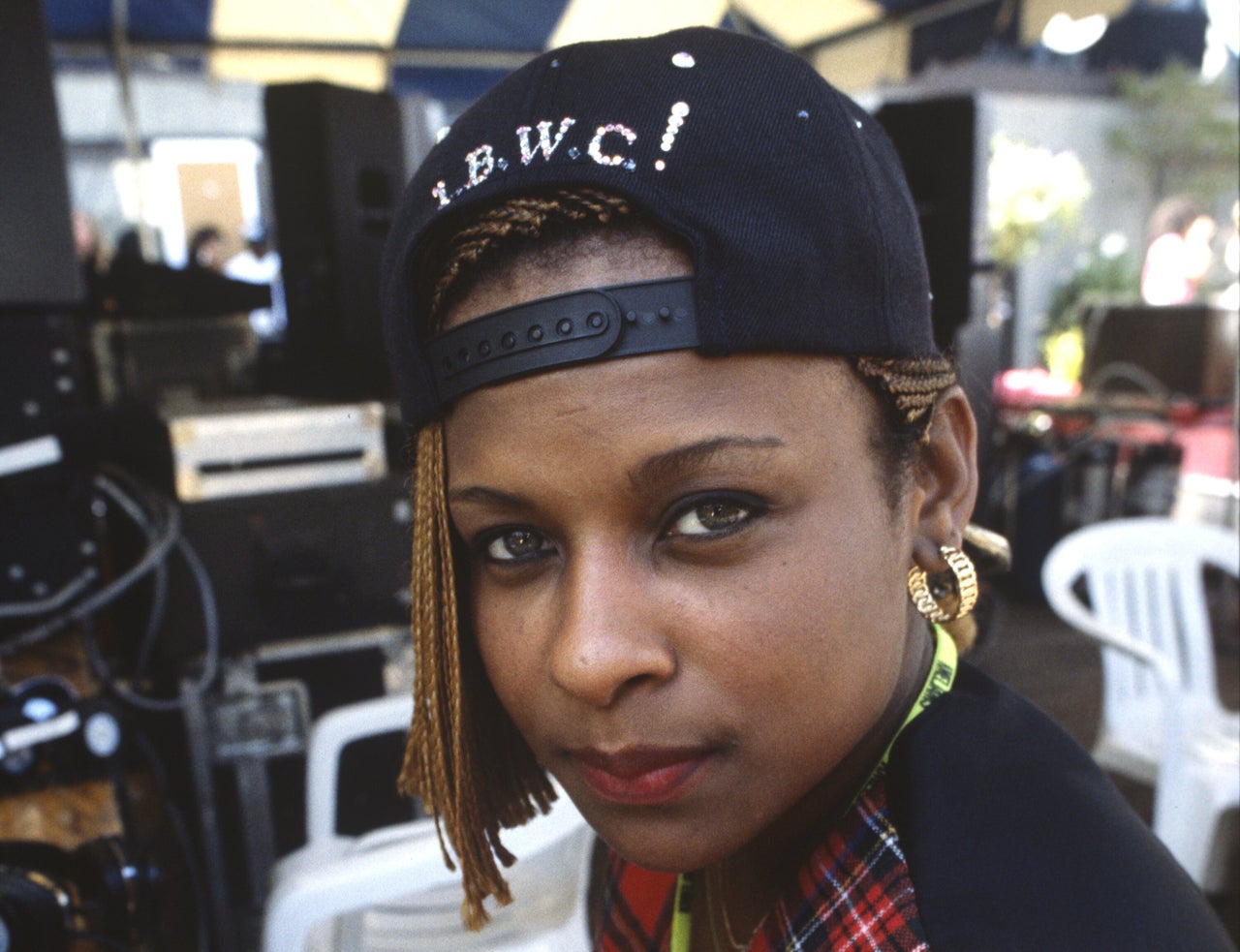 Congratulations on your new cooking show with Aspire. How did it come to be?
I've always had a love for cooking. When people ate my food, they would always just rave about it. Then I just expanded over the years; I got into a place where hip-hop in my career was in a transition, out with the old and in with the new. So trying to figure out my way and build my foundation, really secure my home and my family, and really build this different level of success that I was searching for.
Food was the main topic, so I would search for recipes. It kept me calm, it helped me through my depression, it actually saved my life. It was a place where I could be alone, it was a place that didn't allow me to think of anything else outside of what I was doing. You'd have to do things and give your full attention to it. I became great at what I love to do and I'd been putting this stuff on my Instagram. I got a call from Rochelle Brown from Powerhouse [Productions] one day and she asked, "Can you film yourself in the kitchen?" I was in New Orleans for the Mardi Gras, girl, got myself a kitchen, filmed this little piece, sent them back to it. They said they were going to create this sizzle reel for me. Two years later I got a call saying, "Hey, listen. Your show got picked up."
What are we going to see you make? Do you have a favorite dish you like cooking?
The dish that makes me really feel like myself is my catfish etouffee. I cook that, it's one of the dishes that everybody, all my nieces and nephews, daughters, they always call me like, "OK, auntie, what about this dish?" I make a mean chicken casserole, which I didn't make on the show, but it's one of my favorites that I make. My oyster steak, which is beautiful. My monster burgers are always delicious, they are a go-to. My monster turkey burgers are filled with everything you can think of. It is so delicious, it is so juicy, it is seasoned perfectly.
I'm coming to your house to eat.
Come to my house, you're going to get food, you're going to get a cocktail, you're going to get compensation if you play spades or dominoes, you're going to get a great time, and you're going to get some sisterhood and some love.
You were born a year before hip-hop. What role did the genre play in your life growing up that made you, and how did that empower you to become one of the pioneering women in hip-hop?
Well, hip-hop had been blooming on the East Coast for a long time. They say 50 years, but of course people have been doing, making their mark on the East Coast for a long time. When I first heard of hip-hop, I was in junior high school. Roxanne Shanté was out with UTFO. Of course, I had heard before then Run-DMC, Sugarhill Gang, from the West Coast we had [Toddy Tee's] "The Batterram," we had King T, we had Ice-T, we had different artists over here that were pushing their music.
For me, it was really just the love of entertainment. I was just an entertainer, I had been proficient in English programs; I was doing poems, I was in drill team, you name it. I loved music; my mom partied all the time in the house, we grew up listening to Rick James and Teena Marie and the Gap Band and the Ohio Players. We grew up to that, we grew up in that party energy. So when hip-hop came, it was more so me never thinking that I would even make it big, but I performed a lot. I was in a lot of competitions, I put myself out there, thanks to my mother, and I got recognition. A lot of the West Coast artists that became successful, I battled them. They lost to me in a contest, in a competition. That's so shady of me, "they lost to me."
OK, but I love that energy.
They lost, period. But I think when I met Ice Cube, I had people wanting to sign me before. But I think when I met Ice Cube, N.W.A was really big here, and I wasn't sure that's what I wanted to do. Once meeting him, realizing that he was really a businessman who had this plan for his life, allowed me to join, and before I knew it I was hooked. I didn't know what I was doing, I thought I would just be doing another show, performing somewhere, but the exposure really made me fall in love with it. Before I knew it, I was in deep. It helped shape me.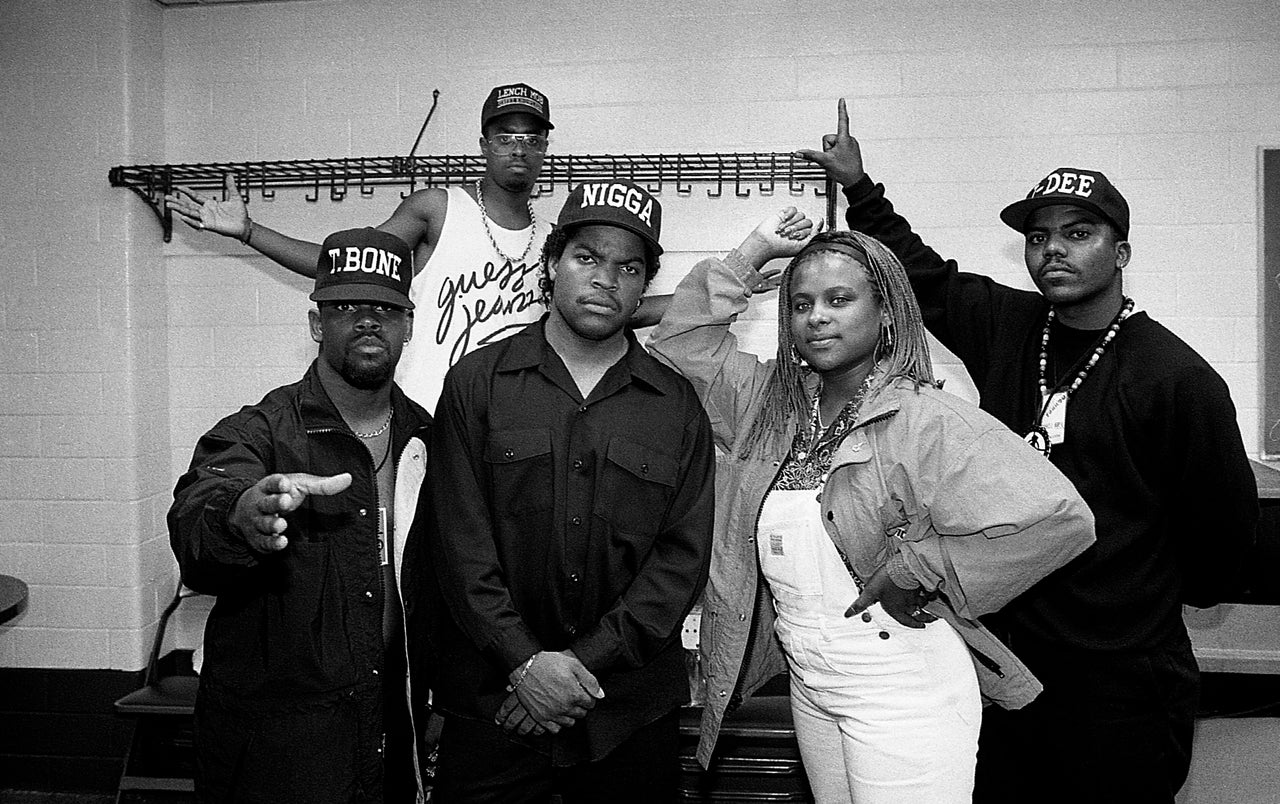 Can you talk about what women's roles in hip-hop were at that time, and how you saw yourself in that? Because you came on the scene, you was talking your shit in a way that asserted your agency.
Listen, the fact that Cube even let me come that hard on his album, just to give him that, coming from N.W.A when they were making songs like "A Bitch Iz a Bitch" and "I Ain't tha 1," it really set the tone of the respect that he had for me. Women really played the background. There wasn't a lot of women. We had women like Queen Latifah after a while saying, "Who you calling a bitch?" Then you had Yo-Yo, but there was a lot of women that just had been about it.
Roxanne Shanté, she was the first woman to really go against any man in the game. I think women didn't really have a role; because it was so fairly new, these record companies really were just starting to give away these small budgets to these production companies, $250,000, $300,000. So then to see women like Missy [Elliott] go in there and get this big budget, to see women like Queen Latifah go in there and get this big budget as a production, meant a lot, because they really weren't having women at the table.
So for me, it was just really the fact that I was respected and I had a place. It wasn't until I became aware of who I was as a woman in this medium that I even knew my power. So I think that's the great thing. A lot of people have great ideas, but only until you can create that foundation could you even build on it.
I recall in an interview you talking about not even knowing if hip-hop would make it. You weren't sure of the future of the genre. On top of that, of course issues with getting paid and label struggles. As you reflect, why do you think that time was challenging for you as an artist, especially since they came at a time the genre was evolving?
It's so fun to look back, because when you know better, you do better. We were all young and trying to do stuff, even the men. They were given this platform and given these opportunities and really, really not knowing what to do with us. I think the struggle that I had coming up was me not understanding the business. I was 17 years old; I didn't know what radio station would even play our music, what kids would listen to it, the impact we would have. Then we had the whole thing with the censoring of the music.
To really try to find your place, because that's just like someone giving you all of this money and you saying, "Hey, handle it." But you handle people differently, or gently or however you want to handle them, because you still want to make sure the pot is yours, right? So I think the growth of understanding who music is and having a love for it, and being able to succeed, being able to celebrate 50 years, to still be remembered, to still be able to have a cooking show ― what it shows me as a woman now is that nothing comes easy when you're young.
I think the fact that you live and you learn. The only way you get to the end of the rainbow is through trials and tribulations. Fifty years of hip-hop, the voices of hip-hop, to me is everything. You know why? Because I stand, still I rise. Nothing has beat me up so bad, I'm not bitter, I'm not mad, and I still have opportunities. That's a testament of who hip-hop is.
With your cooking show, with your school, even being on "Love & Hip Hop," it feels like you have no problem with meeting younger generations where they are. Why is it important for you to continue to make an effort in that way and not rest on your laurels to make sure that your legacy continues?
I have learned through my journey of life that you have to have purpose. Some people work for money, some people work to pay bills. I've learned throughout my journey that with nothing I have everything. My legacy is not built on the things that I'll leave behind, but it's what I put into people. Through the Yo-Yo School of Hip-Hop, the Intelligent Black Women's Coalition, the scholarships I've given through the National College Resource Foundation, me living my truth on television, speaks loudly. Me being in the game for 33 years and showing women who I am, being open and honest, it's just not what people think.
"We made it. We stuck to our guns. We don't have to ask for permission anymore. The world is ours."
I know that's right. What are you listening to in the kitchen while you're cooking?
Oh, I'm listening to Blxst, I'm listening to Anita Baker, I'm listening to Summer Walker. I really like old school. I'm listening to Luther Vandross. I'm an old-school head.
Is Rhapsody on your playlist? Her music feels akin to yours.
Listen, Rhapsody is my little sister, I love Rhapsody. I listen to Rhapsody, we work together all the time.
If you have one message that you would like to give to hip-hop in this 50th year, what is it?
I had one message to give to 50 years of hip-hop. We made it. We stuck to our guns. We don't have to ask for permission anymore. The world is ours. I just love seeing those who have paved the way get the respect they deserve.
This interview has been edited for brevity and clarity.
Popular in the Community