 PREVIOUSLY: Cuban blogger Yoani Sánchez has been detained by police, according to several reports circulating through the Web.
The critically-acclaimed writer of the blog "Generation Y", who also blogs for The Huffington Post, had reportedly traveled to the eastern city of Bayamo, where Cuba's government is holding a politically sensitive trial for Angel Carromero, a Spanish citizen accused of manslaughter in the death of dissident Oswaldo Payá. Spanish daily El País reported that the paper sent Sánchez to cover the trial.
Fontana based his post on a tweet from posted Thursday night by García Ginarte, an editor at a state-run television station based in Bayamo, which read: "Pro-North American Yoani Sánchez traveled to Bayamo for a provocative show and to damage Carromero's trial. She was detained by local authorities."
Ginarte tweeted again on Friday around 3 p.m. EST that authorities were returning Sánchez and Escobar to Havana, along with the car they had traveled in.
It is difficult to trust reporting from Cuba. The country does not have a free press and state media does not usually cover critical bloggers or anti-Castro dissidents, which the government views as common criminals or U.S.-backed vigilantes. Neither CubaDebate nor Granma, the two largest Cuban state media outlets on the Web, had posted stories on the alleged arrests or Carromero's trial at the time of writing.
"The arrest of these journalists clearly indicates that the Cuban government continues its practice of punishing independent reporting," said Carlos Lauría of CPJ in the statement.
The Cuban government has not publicly stated why it arrested Sánchez and Escobar.
Several state journalists have flocked to Bayamo to cover the Carromero trail in recent days, according to a report from Miami-based Café Fuerte. Citing phone interviews with dissidents and residents in Bayamo, Café Fuerte reported that police closed off the streets for two days in front of the court where the Carromero trial is being held.
"Raul Castro's government has increasingly relied on arbitrary detention to harass and intimidate individuals who exercise their fundamental rights," Human Rights Watch said in the Cuba section of its 2012 World Report. "The detentions are often used preemptively to prevent individuals from participating in meetings or events viewed as critical of the government."
This is a developing story.
Before You Go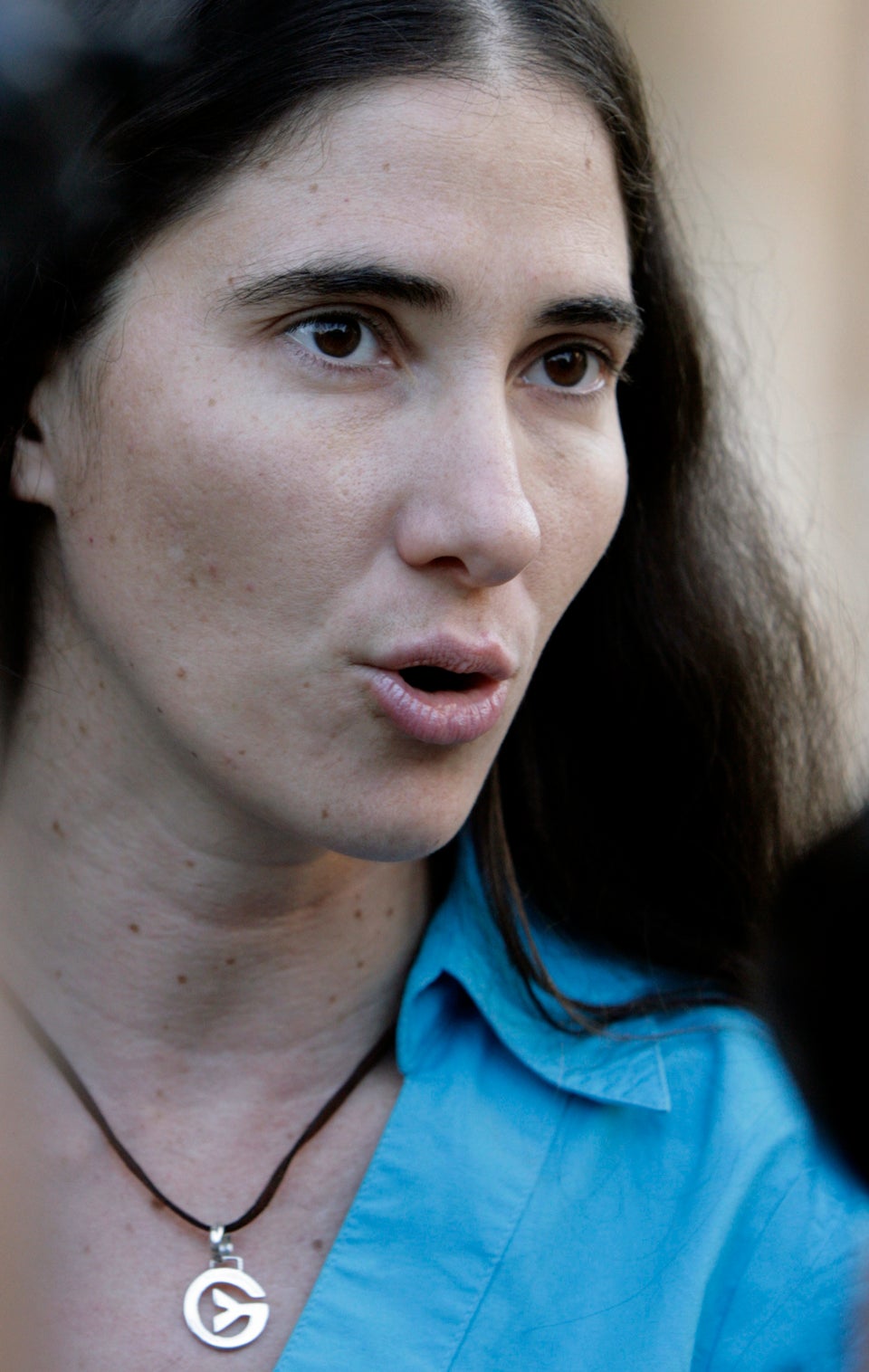 Yoani Sánchez
Popular in the Community