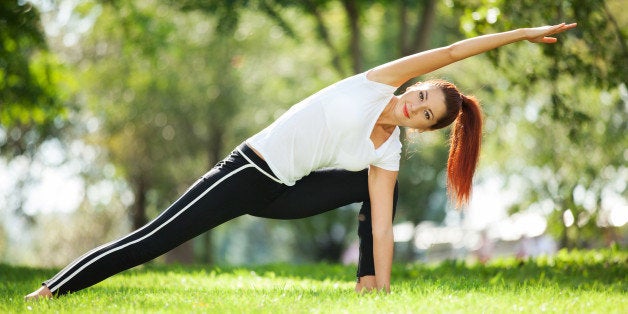 Just a few months of yoga could help to ease fatigue and decrease inflammation in women who have survived breast cancer, according to a new study.
And the inflammation-lowering effects might be due to its ability to improve sleep, noted researchers from Ohio State University.
"We were really surprised by the data because some more recent studies on exercise have suggested that exercise interventions may not necessarily lower inflammation unless people are substantially overweight or have metabolic problems," study researcher Janice Kiecolt-Glaser, a professor of psychiatry and psychology at the university, said in a statement. "In this group, the women didn't lose weight, but we saw really marked reductions in inflammation. So this was a particularly striking finding biologically."
The Journal of Clinical Oncology study included 200 breast cancer survivors, who had varying stages of cancer, between ages 27 and 76. They were randomly assigned to receive 90-minute hatha yoga classes twice a week for 12 weeks, or to be on a "wait list" for the yoga classes (the control group). All of the people in the study received their last surgical or radiation treatment two months to three years prior to starting the study.
Right at the end of the three-month yoga intervention, the participants who were in the yoga group reported a 41 percent decrease in fatigue levels and a 12 percent increase in vitality score, in comparison with those who were in the control group, as well as reports of improved sleep. Researchers also looked for signs of inflammation by analyzing levels of three pro-inflammatory cytokines by taking blood samples, and found that the yoga group had lower levels of the cytokines than the non-yoga group.
Then, researchers followed up with the participants three months after the intervention had ended. They found that the beneficial effects didn't wear off in the yoga group -- the yoga group had 57 percent lower levels of fatigue and 13 to 20 percent lower levels of inflammation, compared with the control group.
This is hardly the first time yoga has been linked to benefits for breast cancer survivors. For instance, a study of breast cancer survivors in California showed that three months of yoga increased "vigor" and decreased fatigue, Reuters reported.