A fine drizzle drifts lazily through grey mist, coating the businessmen who hurry by in somber suits. Grim faces pass, dead eyes fixed doggedly ahead. I duck and weave among them, skilfully avoiding a mass assault with the sharp edges of my umbrella.
It's autumn, but I'm in denial and refuse to dig out my warm winter coat just yet. Instead, I snuggle deeper into my colourful shawl, a gift from a friend in India, whose deep pinks and reds remind me wistfully of a long summer sunset.
I'm heading to yoga; my midweek routine for over three years now. Not for the first time, I wonder where the time has fled to. I'm certainly a different person to the fresh-faced girl I was then. Physically I'm stronger, but it's so much more than that.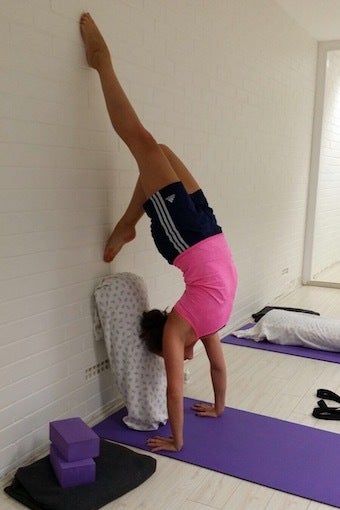 I have discovered more about myself than I ever knew I wanted to. I've brought the best and the worst of myself to that tiny studio, embracing my heartache and my grief, my sins, and my love, listening to the rain bouncing steadily off the low tin roof like a mother's heartbeat.
My husband has ditched class tonight, his early morning decision throwing my resolve. Now I'll have to walk alone from the ferry in the dark, battling the driving rain. Suddenly the hour trek each way feels too far, too much effort.
I'm already sore from two days of exercise and a small voice inside encourages me to go home and jump in a hot Radox bath, to drink tea and read. I long to listen, the comforting thought of home almost winning me over.
'But, you love yoga' my friend reminds me. 'You are always so happy once you have been.' And she's right.
So, I focus on the gift that the opportunity presents tonight. The chance to slow down, to reflect. The 1.5-hour pause in a life that is constantly abuzz with work, exercise, friends, hobbies and thoughts. Constant ideas about the things I need to do, the people I plan to spend time with, the adventures we are plotting, the things that inspire me. The noise is a dull roar in the back of my mind. Even the creative part of my soul, who reads and writes, draws and dances, finds freedom, but not always quiet, in those treasured moments.
Yoga is different. The sound of my breath takes me to the ocean, the tidal rhythm a soothing companion. All I think about is connecting with my body, removing the toxins and letting my energy flow with the rise and fall of my chest.
I follow the sun salutations, and the world ceases to exist. There is only now the strength of my arms and the bend of my back. There is only my teacher's soft voice reminding us of what we should remember when we leave our mat: breathe in, hold, breathe out.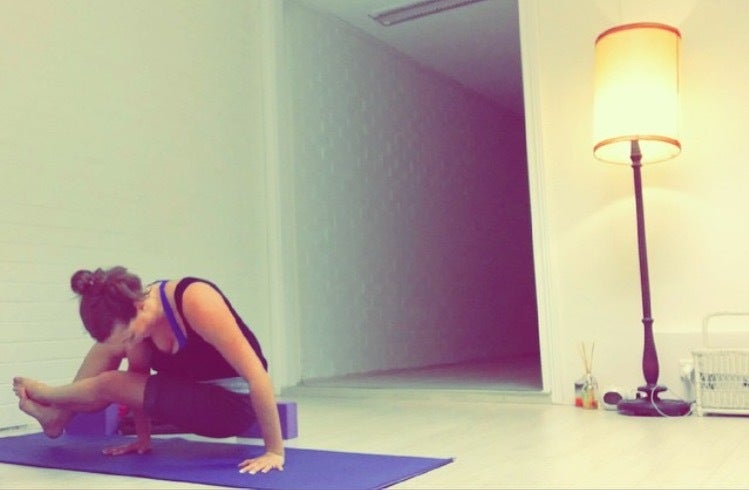 At the end of tonight's class, my teacher notices I am beginning to cough, and hurries to fetch me her spare cardigan. 'Wear this darling,' she tells me, 'you must stay warm and look after yourself.' She hugs me goodbye with genuine affection and I am filled with an overwhelming sense of well-being.
This love, this care, reminds me why I come here, week after week. It's not for the exercise alone; it has never been just that. I come for the opportunity to sit quietly with my thoughts, for a safe space to be myself. I come for the chance to connect with good people, who care deeply for the community that we have built together. I come to release the negativities and exhaustion of my day. I come to find my quiet.
Calling all HuffPost superfans!
Sign up for membership to become a founding member and help shape HuffPost's next chapter
This post was published on the now-closed HuffPost Contributor platform. Contributors control their own work and posted freely to our site. If you need to flag this entry as abusive,
send us an email
.