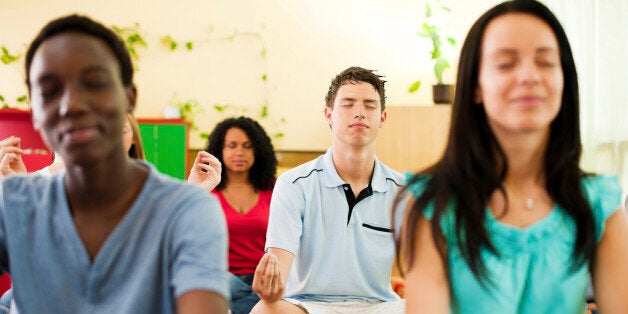 Next month the turf of Detroit's football stadium will be covered with athletes -- but the closest they'll get to combat is the warrior pose.
Organizers of "Yoga Rocks Ford Field" are hoping to bring 3,000 yogis to the downtown stadium on Feb. 22 to set a new record for the world's largest indoor yoga session.
Justin Jacobs is the founder of Come Play Detroit, which offers recreational sports leagues and fitness classes from a recently-renovated building in Detroit's Central Business District. He previously made an attempt for the world's largest dodgeball game in 2011. The event on an island in the Detoit River didn't break any records, but national media mentions helped portray another version of the city during the trial of former mayor Kwame Kilpatrick.
Now, Jacobs is hoping the power of yoga can give Detroit other storylines beyond bankruptcy.
"Detroit's a great place, there's a lot of great things going on, and we want to make it a place for people to live, work and play," he told The Huffington Post.
The yoga will be taught by instructor Eric Paskel of the Michigan-based Yoga Shelter studios, which emphasize a dynamic music soundtrack to complement the flow -- everything from The Crystal Method and Morcheeba to Lady Gaga. After yoga, there'll be a dance party on the field.
Jacobs is putting on the event through a partnership with the Detroit Lions' Living For The City program to benefit the Yoga by Design Foundation, which funds the practice of yoga in underserved populations. After the class finishes, students can take a bus tour to popular Detroit destinations like Eastern Market, Belle Isle and Midtown with D:Hive.
"We thought, what a great way to bring people downtown, do something active, with a low barrier to entry so that anyone could come out, and do it inside a building that's known all around the country," he said.
Jacobs isn't a yogi himself, although he's come to respect the athleticism the practice requires.
"I can play football. I cannot do yoga," he said. "I stand in the room and do my best, and they always say the nicest things, like, 'this is a judgement free zone!'" But I'm the sports guy."
There's no established world record for an indoor yoga class right now, so students on February 22 will be creating that record, which Jacobs will send to Guinness afterward. The world record for the largest yoga class was set by 29,973 students from 362 schools who performed the Suryanamaskar (Salute to the Sun) sequence for 18 minutes in 2005.
"That's a little out of our abilities," said Jacobs. That is, unless Ford Field showed an interest in competing for the ultimate world record.
If they wanted to do that one," he remarked, "we could ask everybody at the Lions game to do one pose and get 60,000 people!"
Doors for Yoga Rocks Ford Field open at 8:30 a.m. on Feb. 22, with the session starting promptly at 9:45 a.m. at Ford Field, home of the Detroit Lions. Online registration is now open at Come Play Detroit.
Related
Before You Go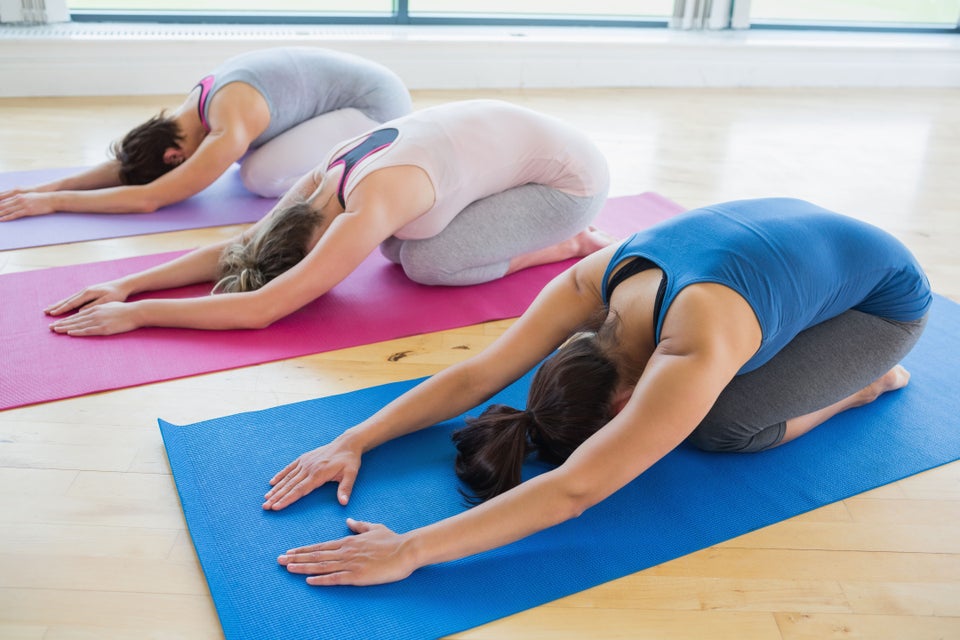 The 10 Best Yoga Poses For Stress Relief