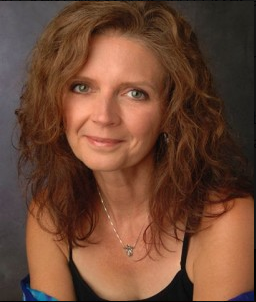 This is an interview with Judi Bar, a yoga therapist and yoga program manager at Cleveland Clinic's Wellness Institute. Cleveland Clinic is ranked as one of the top hospitals in America by U.S. News & World Report (2013).
I've practiced traditional yoga for a long time. Out of college I was a flight attendant for United Airlines for 15 years. Later I opened a ballet studio in Chicago, followed by a career in marketing. The stress from that job was very hard on me, and it was when my back problems started. For more than five years, this back injury forced me to walk with a cane and I was in constant pain. I found that I could no longer practice traditional yoga and I was told that eventually I would be confined to a wheelchair. In attending to my own healing, I used the tenets of therapeutic yoga and yoga therapy to work with my own pain. From that experience I decided to train and practice that style. I developed a thriving private practice specializing in chronic pain and disease, which gave me the experience to expand into the clinical setting years later. (Yoga gives us the tools to feel empowered and not become a "victim" of our disease process.)
I began working with Cleveland Clinic Center for Integrative Medicine in 2006, helping individual patients relieve chronic pain and teaching some small classes for employees. In 2008, the Center for Lifestyle Medicine needed a yoga therapist to be part of a team to write a protocol for disease management. Four years later, I was offered the newly created a full-time position of Yoga Program Manager at Cleveland Clinic Wellness Institute. I design and manage yoga/stress management classes for employees and patients throughout the entire health system.
You are a 500-hr registered yoga teacher, which suggests to me you know that yoga works. Is that enough for yoga to gain a foothold in health care service delivery?
That's a loaded question! Let's look at it two ways: 500 hours would give someone with a passion for yoga an opportunity to have the personal, anecdotal experience of it. It would not necessarily give that person the background to be able to collaborate with the administration and with clinical practitioners. It takes more than just someone knowing that yoga works. The yoga teacher has to have an understanding from the medical side as well. Also, the protocols have to be accepted from the top down. The science supports our work, but the hospital administration has to be open and willing to implement yoga in a clinical setting.
Our primary role as yoga therapists here at Cleveland Clinic focuses on stress and pain management. The mind-body connection at the clinical level is our first tier of work. Relieving stress, anxiety, and offering patients easy and effective tools to better handle their pain will enhance the patient experience and potentially lower the need for narcotics.
What specifically is being done at the Cleveland Clinic to develop and test yoga therapy protocols?
Here are some of the studies we are involved in right now or in the near future: 1) We are measuring how to mitigate pain and anxiety in pre- and post- liver transplant patients. 2) With a yoga protocol, we are determining if we are able to positively affect stress levels of Phase II cardiac and pulmonary rehabilitation patients. 3) In March, we are beginning a study looking at how yoga affects walking and gait in MS patients. Finally, and just as importantly, we are working with nurses to see if an online stress-reduction program can affect their levels of perceived stress. So, as you can see, we are really working from the level of stress management here at Cleveland Clinic.
What do you see as outcomes? Why is measurement of outcomes so critical?
If a patient is willing, there are significant benefits. By teaching them to be mindful of the present moment, they are empowered to handle their stress/pain. Their hospital experience will be better, they will learn to relieve stress and pain, and in turn will have a better experience for their own well-being.
Clinical evidence is what speaks the loudest in Western medicine. This evidence is critical to gain more support to expand programs and to duplicate those efforts elsewhere. When we are able to show that the protocols work, this sets the stage for more funding and more options for patients.
Is there a return-on-yoga-investment with respect to health care costs?
We are working on measuring that, but there is a long turnaround time. When we teach a patient to empower themselves with tools to relieve pain and anxiety, we hope that leads to a reduction in pain pills and re-admissions. This will certainly reduce costs. Our goal is to help patients help themselves but it will take time to measure the return on investment. A patient can feel better immediately after we work with them, but we have to teach them how to incorporate the tools into their daily lives.
What are some of your ideas about or hopes for the future of yoga in health care service delivery in America in the next decade?
This is a very real prospect! My hope would be to use yoga tools and tenets in every aspect of a clinical setting: from a primary care visit where yoga tools are first offered, through pre- and post-surgery, during chemo treatments for example, and sending the patient home with new skills for relieving their own pain and stress after any treatment. Yoga could literally become part of the care path. The term "yoga" is a broad one, and it doesn't mean to just stand on your head. We need to get the message out that it's a mind-body practice. It can be done in bed by someone who's just had a heart or liver transplant, or had out-patient surgery. It is for all people at any time.
Are you a yoga instructor giving back to underserved populations? E-mail Executive Director Rob Schware if you're interested in being interviewed for this series. Thanks for all that you do in the name of service!
Related