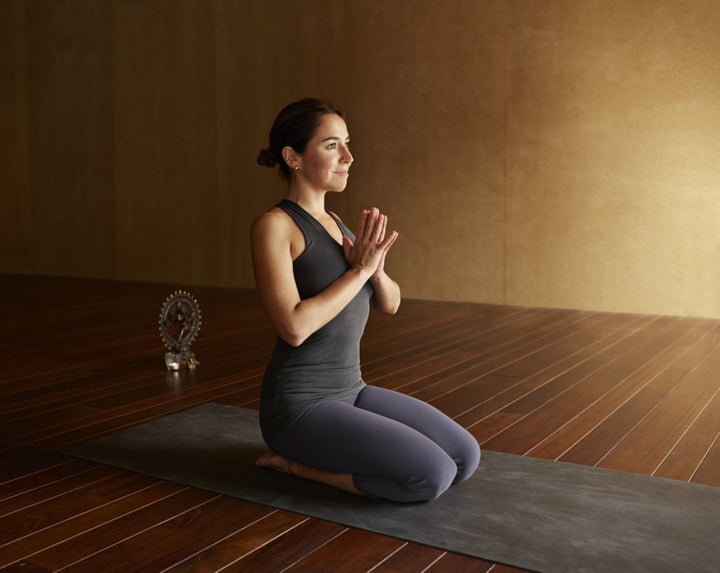 Outside of India, one of the only schools in the world where students can get a graduate degree in yoga is a Catholic liberal arts college in Southern California.
In some ways, the location is fitting. Los Angeles is a city where there's practically "a yoga studio on every corner," said Sarah Herrington, program administrator for the Master of Arts in Yoga Studies at Loyola Marymount University.
But if your image of yoga is a sweaty sea of leggings in a chic fitness studio, LMU's program could not be more different. Unlike a yoga teacher training, the requirements for the degree focus much less on asanas, or poses, and more on the history and philosophy of yoga.
"There's more time spent in your books than on your mat," Herrington told The Huffington Post. "It's a counterweight to asana-heavy practices that you find elsewhere."
For that reason, LMU's yoga master's degree is for students already immersed in yoga practice who wish to take their knowledge and skill of the tradition to the next level.
Trang Huynh, who is currently in her first year of the master's, said she practices yoga daily but felt there was something missing prior to starting the program.
"I felt I was lacking a strong philosophical and historical foundation," Huynh told HuffPost. "I just had a lot of questions that just couldn't be answered with a 200-hour or 500-hour training, and my current life circumstances wouldn't allow me to travel to India and live with a guru for an extended amount of time."
LMU professor Christopher Chapple worked for more than 15 years to make the yoga master's a reality for students like Huynh looking for that strong foundation without having to travel overseas. After two rejected proposals to start the program, first in 1997 and then in 2001, the master's degree finally became a reality in 2013. The program graduated its first class of 19 students last May.
The curriculum centers around three foundations, Chapple said. First is the study of Sanskrit, the ancient Indian language in which many yoga texts is written. Students begin studying the language starting their first semester and by the end of the program are able to translate the famous The Yoga Sutras of Patanjali.
The program also delves into the health components of yoga, with study of topics like anatomy and yogic breathing. Through courses on comparative mysticism and Buddhism and yoga, students receive rigorous training in what Chapple described as "the philosophical, spiritual and psychological approaches to yoga."
"Our program is similar to that found at universities in India," Chapple told HuffPost, and students actually get to spend three weeks studying Jain yoga traditions in India during the summer term. Other graduate programs in yoga outside of India, including one at London's School of Oriental and African Studies or SOAS, are typically shorter in duration than LMU's and do not dive as deeply into Sanskrit or anatomy and physiology, Chapple added.
In addition to their coursework, students are required to complete a yoga certificate through the LMU Extension. These are offered in topics like yoga therapy and yoga and the healing arts. Two of the certificates also offer students instruction to become yoga teachers credentialed by the Yoga Alliance.
The rigor of LMU's yoga master's prepares students for a variety of paths. Of the 19 students who completed the degree in May, some have gone on to pursue Ph.D. studies, while others are working in universities, nonprofits or yoga studios, according to Herrington.
Those following a yoga instructor path after they graduate "can teach in the modern way but have the ability to reference the Bhagavad Gita and Yoga Sutras with depth," said Herrington.
While she's in the program, Huynh says she aims "to be open to whatever comes up and try not to focus too much on the future."
As yoga continues to grow in mainstream appeal, Herrington said, more graduate degrees are likely to emerge. Schools like the University of Minnesota and the University of Vermont are already starting to offer yoga teacher trainings for students. Other schools may look to LMU's master's or the undergraduate degree in yoga at Naropa University for inspiration to start their own academic programs.
No longer bound to the confines of a boutique fitness club, yoga may come to be known by more and more practitioners for what it truly is: an ancient practice that is as much physical as it is philosophical.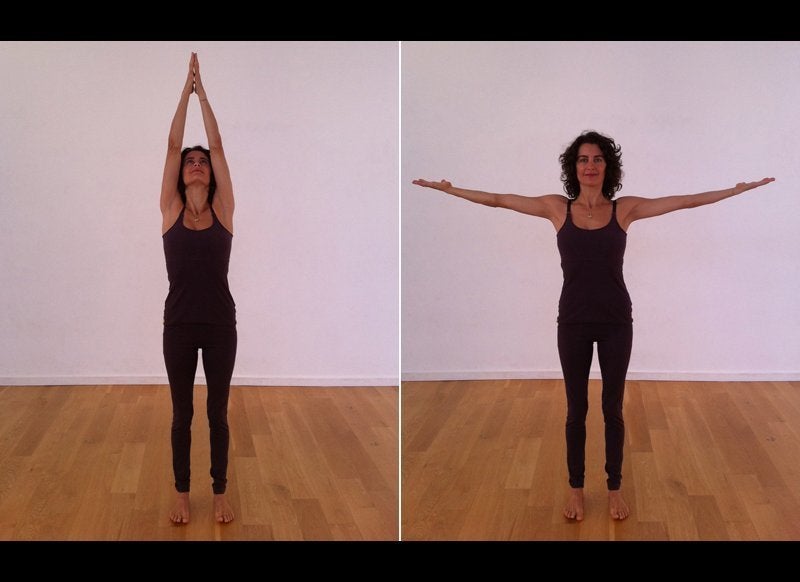 9 Yoga Poses For The Mind Body Connection
Popular in the Community