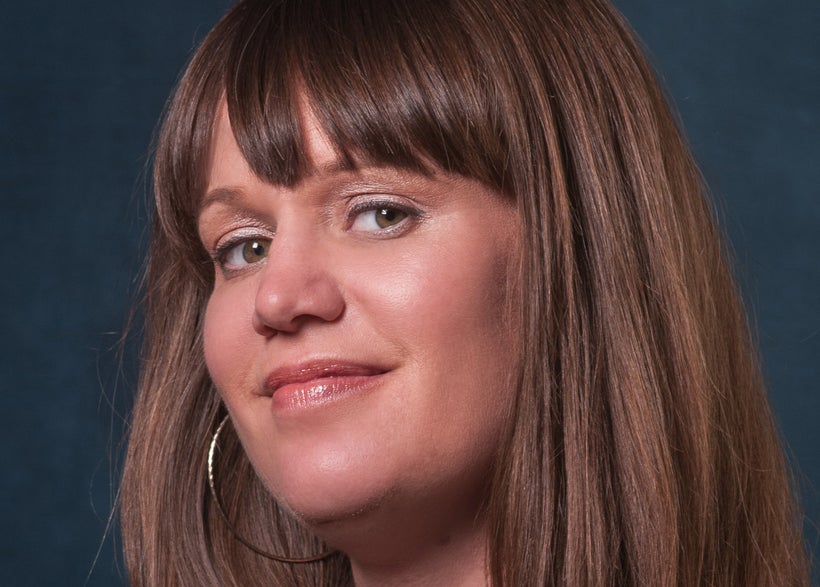 This is an interview with Terri Cooper, who told me that in 2003, "yoga saved my life. It had such a profound impact on me. I knew immediately that I needed to share this healing practice, so I jumped into teacher training. I felt called to bring this healing practice to those would wouldn't normally have access to it, so just three months later I started my first outreach class, and have been doing it ever since.  What started out as just a personal passion soon became Yoga Gangsters a 501c(3) not-for-profit organization, and after 13 years and 15,000 kids served we matured into Connection Coalition (that's CoCo for short), with trainings in 25 states.  We address the symptoms of trauma and poverty through yoga, meditation, and mindfulness and train our teachers to create connection with youth in schools, jails, shelters, rehabs, and more." 
Rob: What originally motivated you to do this work, and what continues to motivate you? 
I've always been motivated by the lack of access to necessary resources for communities in crisis.  We know that trauma can be healed, and we know how. Yet, there is still an enormous gap between those who need these tools and those who can easily access them. And, for me—that's just not ok. Unfortunately, racism and classism continue to perpetuate the cycle of trauma through mass incarceration, under-resourced schools, and lack of opportunities, just to name a few. 
What is the most rewarding aspect of your teaching experience?
The connection is the most rewarding. It's what we're all about. Through yoga, people get to cultivate a connection between their movement and the breath. That enables them to connect to themselves in a loving and healing way.  And we all know that when we are in a challenging experience, our crazy human minds start to rip ourselves apart with "not enough-ness."  The stretching and breathing begin to release tension, and people naturally develop mindfulness around their thoughts, and how these thoughts affect them. In this space we make the connection that ultimately, we're all very similar and want the same things—to be happy and feel safe.  Yet our access and privilege can be wildly different, causing a major gap between those who have resources and those who don't.
What are some of the things your students have taught you?
They've taught me not to judge so quickly. I always ask their name and a bonus question during our sessions. One of the questions I ask is what would be your superpower? At a juvenile detention center, one student responded with shooting bullets from his finger. In that moment I could've judged him, but my work has taught me not to react quickly, instead to stay in an inquiry. So, I asked the child why and he responded that he wanted to stop his mom's boyfriend from raping his little sister.  See how this illustrates that there is a relationship between trauma and violence. This is why our motto is "No blame, No shame, No judgment." 
In what ways do you think yoga addresses some of the societal factors at play in working with at-risk youth in juvenile detention centers?    
Yoga, meditation, and mindfulness are proven to regulate the nervous system, and thus lead to practitioners being less reactive and more responsive. These are necessary tools when you're caught up in a system that is flawed, biased, and sometimes even corrupt. There is an inequality that exists in this system that has created a school-to-prison pipeline, thus continuing the cycle of trauma and poverty. 
Often we hear claims of yoga as a means to positively change the world. What in your mind is the relationship between a yoga practice and greater social change?
Greater social change is only possible when people with privilege and power begin to take steps to create this change.  Today, the yoga community is still overwhelmingly white and privileged.  We at CoCo encourage this community to think about how their access and privilege has allowed them to move through life, and how not having those privileges would be devastating – access to quality education, healthy food, safe environments, and the list goes on. 
Through yoga, more and more leaders and decision makers are cultivating empathy. They see the systemic separation and inequality that is persistent in this country.  Our CoCo trainings facilitate a conversation around race, privilege, and power, and we weave this delicate conversation into our yoga experiences.  I look forward to the day that this dialogue and awareness will eventually lead to policy change. 
What are some of your ideas about or hopes for the future of service yoga in America in the next 10 years?
My hope is that there will no longer be a separation of yoga and service yoga. I would love to see yoga, meditation, and mindfulness as part of the normal school curriculum that all students have access to.  I also dream that one day our policy makers will have a mindfulness practice and that self-regulation will be as habitual as brushing our teeth in the morning. 
 Are you a yoga instructor giving back to underserved populations? E-mail Executive Director Rob Schware if you're interested in being interviewed for this series. And thanks for all that you do in the name of service!
REAL LIFE. REAL NEWS. REAL VOICES.
Help us tell more of the stories that matter from voices that too often remain unheard.
This post was published on the now-closed HuffPost Contributor platform. Contributors control their own work and posted freely to our site. If you need to flag this entry as abusive,
send us an email
.