On almost every list of cool yoga accessories I've ever read, I pretty much see the same stuff. Don't get me wrong, it's good stuff. Tried and true and definitely worth checking out. But how about the stuff you've never heard of? Surely there are things equally awesome that are hogging less of the spotlight, right? Check out this list of the most awesome yogi products you've ever heard of, in no particular order.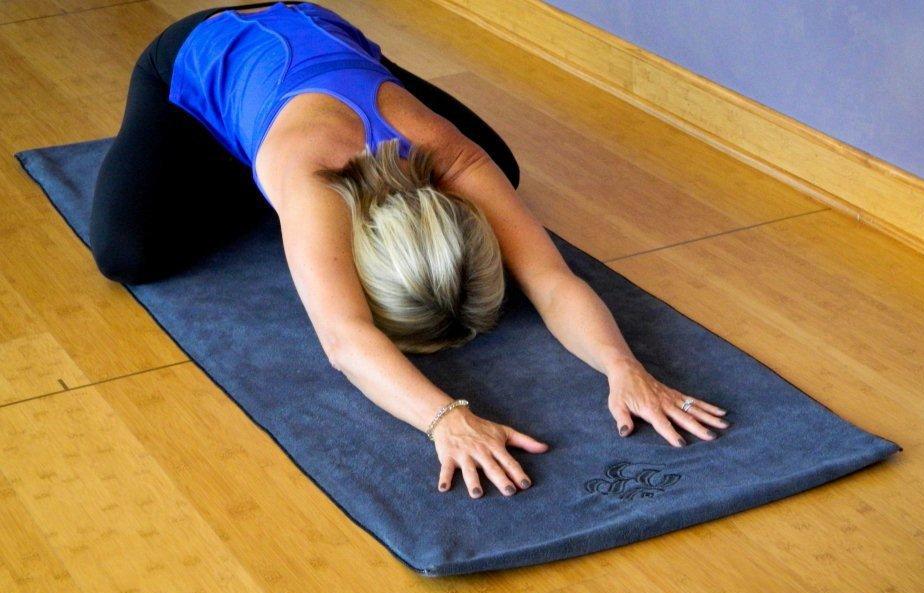 NamaSTAY Yoga Towels. Definitely the coolest yoga towel I've ever used. This is the ONLY towel that doesn't slide all over your mat or bunch up under you when you move around. The corners actually wrap around your mat to keep it in place. They have a few different colors with an "OM" symbol right at the top, so in addition to being functional, they're beautiful to practice on.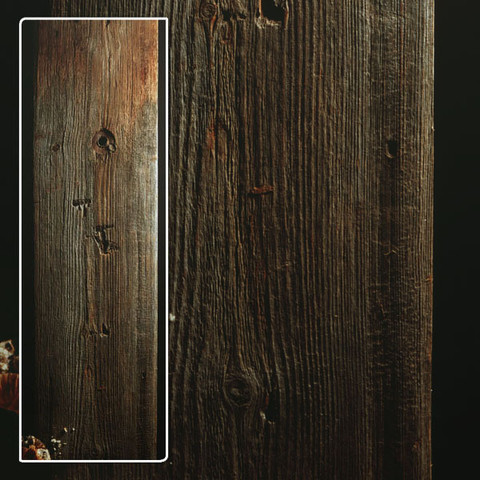 Plank Yoga Mats. I've had a plain, generic-looking black yoga mat for years. I don't want to say that everyone has a black mat, but everyone does have a mat that just kind of blends in with the rest of the crowd. When I came across Plank designs, I fell in love! It was started by a designer and you can tell. Super sleek imagery on the mats themselves, unique texture (doesn't feel like your average yoga mat), and awesome to practice on. They have this heat-activated surface that enhances your grip, which really encourages you to hold strong in your poses and not simply sink into them. In other words, it's awesome. If you're in the market for a new go-to mat, this is it.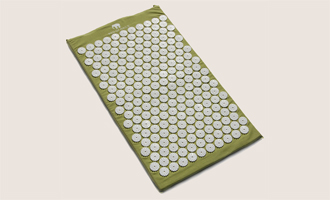 Bed of Nails. I'm not one for needles. I don't really care for acupuncture and I'm a giant wuss when it comes to pain of any kind. So the fact that this even intrigued me is telling of its awesomeness. For super inexpensive, this is an awesome tool for you yogis who just like to relax. I've been using the Bed of Nails during Savasana and before bed so I can sleep better, and I've definitely noticed a difference. It's helped with headaches and muscle soreness and you can use it over and over and over! Save your money on expensive massage and spring for one of these instead!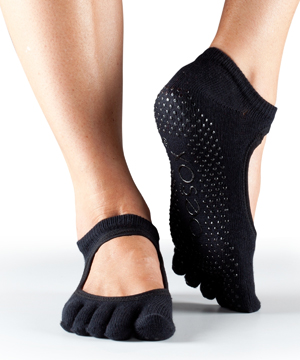 ToeSox. Okay, maybe we all know about the classic ToeSox, thanks to Kathryn Budig. BUT, I bet you haven't seen these adorable variations yet! Called the Bella, they're perfect for Pilates, yoga, or just lounging around the house. They look a little more stylish than the traditional pair, and I've gotten compliments on them every time I wear them in class. The men's versions are perfect too -- they look just like regular socks but have the grips on the bottom.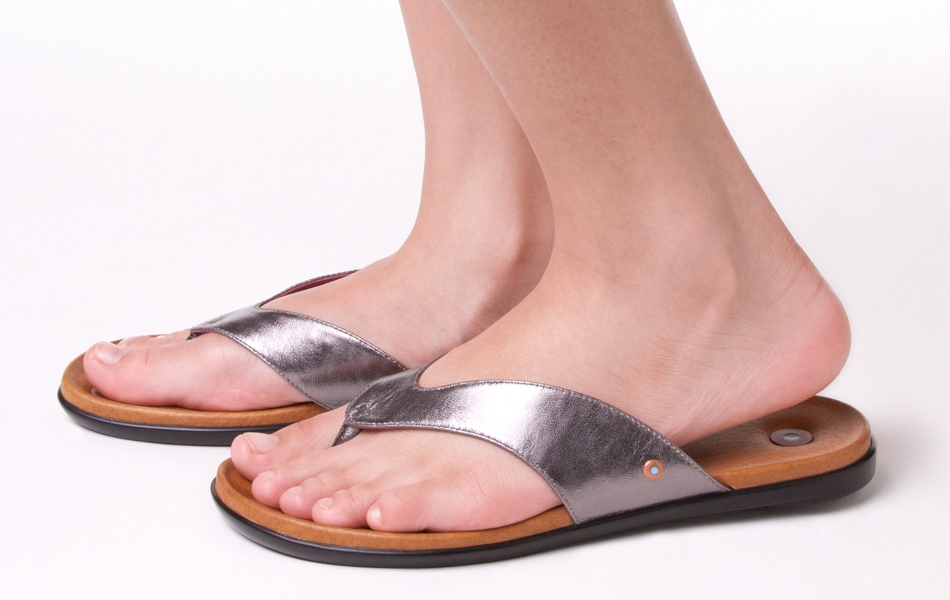 Juil Sandals. Humans aren't exactly made to wear shoes, but with these you can still reap the benefits of having your feet in the dirt without committing to that "barefoot hippie" look. They have these little copper pieces in the soles to relate the flow of necessary electrons back into the body -- it's the conduit between the Earth's surface and our bodies. They're probably the most comfortable shoes I've ever worn.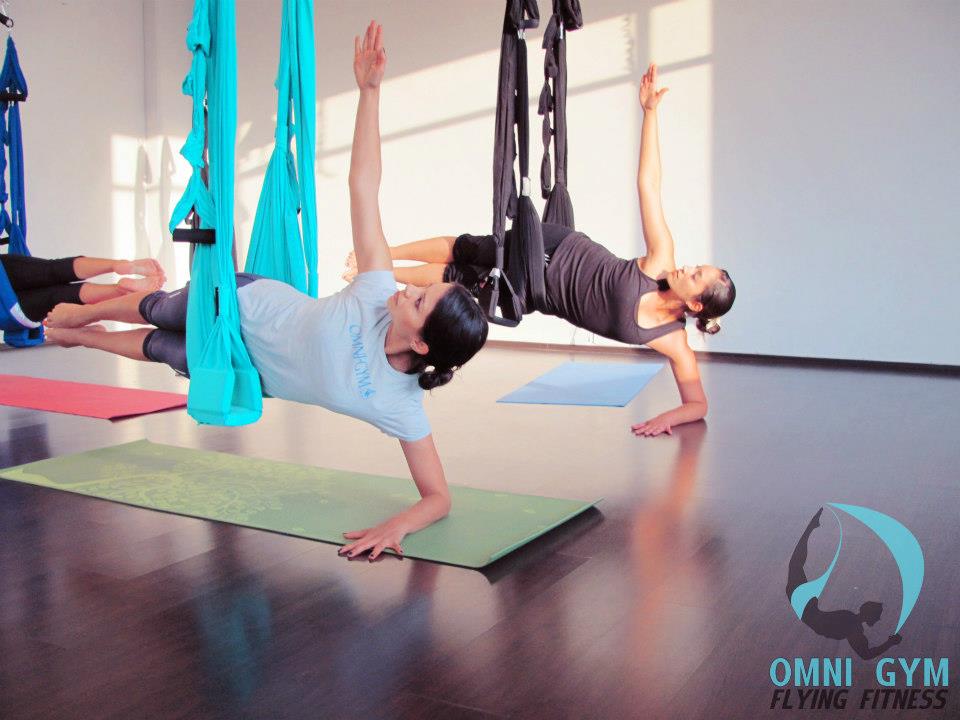 Omni Gym Swing. Of all the awesome accessories out there, this one may just take the cake. Have you ever been to one of those arial yoga classes? How freeing and fun and awesome is it?! For the same amount it would cost you to "drop in" on a few classes at your local studio, you can take your own swing home. Super easy to install, not damaging to your home, fast, and did I mention easy? You can use it for your yoga practice, decompressing the spine, or just to relax in. This swing works hard for you -- you can use it for restorative purposes or strength training, too! Can you tell I love this thing?
Have you discovered any awesome products that weren't on this list?
Popular in the Community