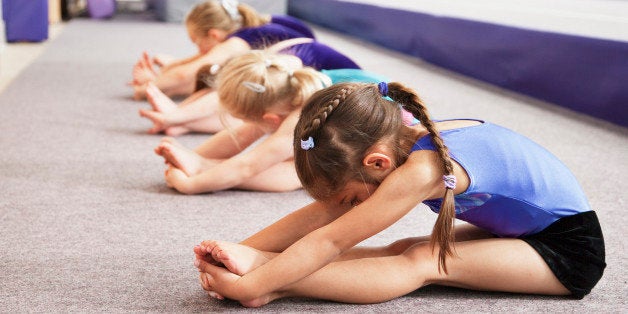 A New Mexico lawmaker opposes yoga in schools because he says the practice may be considered religious.
Rep. Alonzo Baldonado (R-Los Lunas) expressed these concerns about in-school yoga during a recent meeting for the Legislative Education Study Committee in Santa Fe, where teachers and a physician gathered to discuss student health and ways to combat childhood obesity, the Albuquerque Journal reported.
Although a gym teacher from John Baker Elementary School said she neither defines her "stretching or mat work" as yoga nor mentions religion, Baldonado, who is on the committee, said the practice is still linked to Eastern religions like Buddhism and Hinduism. "Are we teaching yoga in public schools now?" he asked. "Are parents notified?"
Baldonado said he wouldn't want his Christian children exposed to such a practice, the Albuquerque Journal reported. He insisted he has nothing against Eastern religions, but, when his home-schooled daughters have private swim lessons that involve yoga, they choose to opt out.
"We have the authority, the charge from God, to raise our children as we see fit," he said.
"I think it tends to open a door to a practice tied to a religious belief," he said in an interview after the hearing, according to the Daily Times. "There is a good population of people out there who feel that way, so we have to ask if another option is available for them." He later added, "If I started reading scriptures from the Bible in schools, I'm sure there would be objections."
State Sen. Bill Soules (D-Las Cruces), who is a teacher in Las Cruces, dismissed the issue as a "concern of the far right," according to the Daily Times. He posited that algebra has roots in religion.
The issue of yoga in schools reached a boiling point in California this summer when a family filed a suit against the Encinitas Unified School District after the start of a pilot yoga program in an elementary school. As Reuters notes, a judge refused to block the teaching in July, ruling that "yoga at its roots is religious," but its modern practice is secular and "a distinctly American cultural phenomenon."
REAL LIFE. REAL NEWS. REAL VOICES.
Help us tell more of the stories that matter from voices that too often remain unheard.