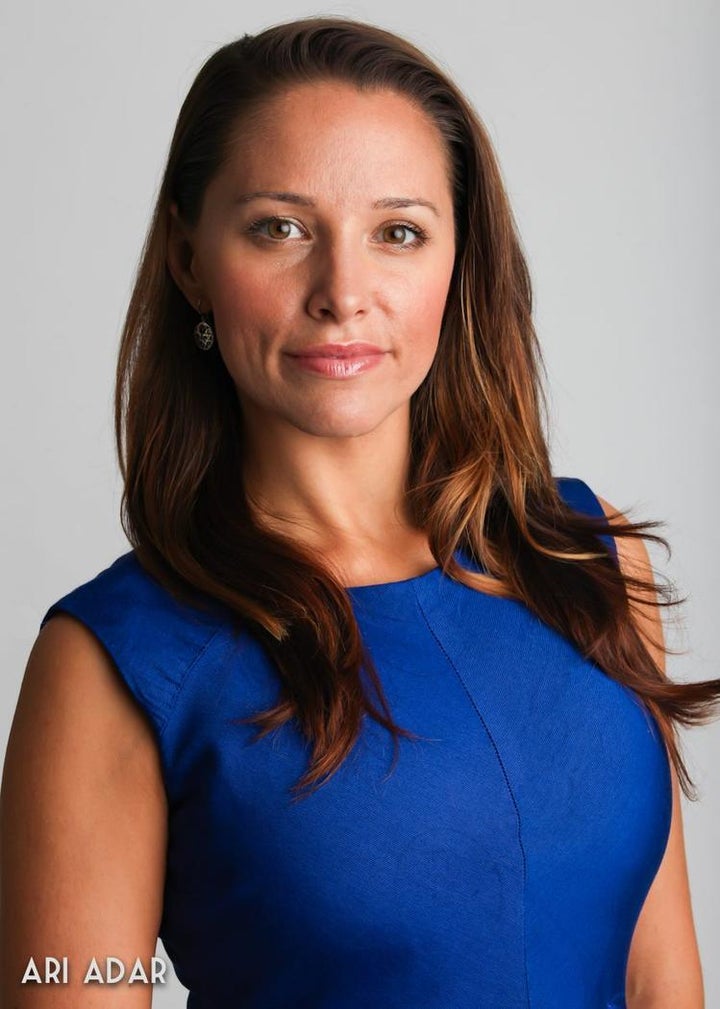 This is an interview with Madeleine La Ferla, Founder and Director of Yogahood Australia. Madeleine found yoga in her late teens at local community center. It helped her deal better with stress and anxiety she experienced due to an eating disorder. "Saying yoga saved my life at various points is pretty strong, but it certainly has changed my life and been that one tool that has helped me deal with life's challenges. Over time, my mat became a safe place where I knew if I breathed and moved for awhile, I could find peace, a sense of belonging, a connection with myself, an internal strength, unlike anything else."
Madeleine's yoga service career started when she was visiting family in Hong Kong and began to notice the imbalance between those that had access to yoga and those that did not. "While I was very fortunate to have a tool that was helping me deal with life's challenges, there were so many people around me that simply did not. After class, I would head out into the streets and hear stories about widespread abuse and exploitation, including restrictions on freedom of movement, physical and sexual violence, lack of food and long working hours. I realized then and there this would be the next step in my yoga journey—to share the benefits of yoga with those that don't have access to it, but could highly benefit from it."
In 2015, she launched Yogahood Australia, a non-profit set up to serve the wider community whose mission is to provide free yoga programs to at-risk and underserved women and youth.
Rob: What continues to motivate you?
Sharing yoga with the wider community just keeps making sense to me. After experiencing the physical, mental and emotional benefits of yoga myself and learning the science behind why it can help, I kept asking why it wasn't more accessible to those who could benefit from it. It's a practice that can improve your health and wellbeing yet you don't really need anything other than yourself to do it. So through our work, we are trying to help break down some of the barriers the industry and media have created that prevents people from accessing yoga. Our volunteers purposely teach without music, candles, incense, special lighting or clothes, equipment, or a specific room set up. We really want to show people that it's a practice that you can take anywhere and that you really don't need anything other than yourself to participate in it.
What is the most rewarding aspect of your teaching experience?
Seeing volunteers who were once nervous about teaching in the wider community step out of their comfort zone to experience such fulfillment, joy and satisfaction from doing this work. Also hearing volunteers share positive stories of change—even small—is also very uplifting.
What are some of the things your students have taught you?
That we are all just human at the end of the day trying to get through life and our situations in the best way we can.
In what ways do you think yoga addresses some of the societal factors at play in working with at risk and underserved communities?
Yoga shows us that we are so much more capable, strong, and wise then the labels that others may give us because of our personal struggles. We hope that those we serve not only get to experience the many physical benefits of the practice, but also the emotional and mental benefits of the practice such as peace, hope, self-respect, and self-empowerment.
Often we hear claims of yoga as a means to positively changing the world. What in your mind is the relationship between a yoga practice and greater social change?
I believe that when you give someone the tools to change their own world like we do in yoga, the world around them can begin to change. Not only because they begin to see the world in a different light, but because they have gained the tools and understanding to know that positive change is even possible.
Related
Popular in the Community