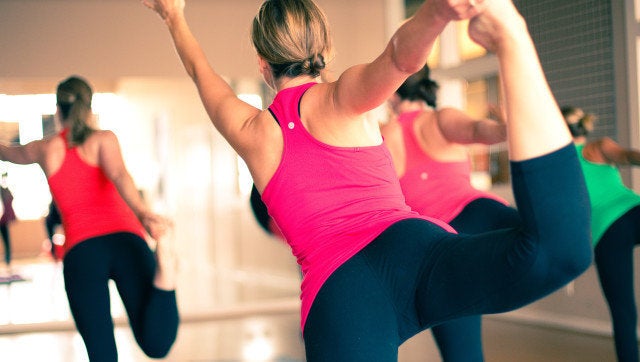 According to the U.S. Centers for Disease Control and Prevention (CDC) and the National Sleep Foundation, millions of Americans suffer from sleep problems. Sleep deprivation is reported to affect two-thirds of American adults and is considered an important public health concern. Sleep experts recommend adults get 7 to 9 hours of sleep a night for good health and optimum performance, yet the majority of adults get considerably less.
No doubt the epidemic proportions of this problem stem from our nonstop society, where millions of people trade off quality sleep time for more work time. Stress, anxiety, and depression are also important causes of sleep problems, such as insomnia, sleep apnea, restless legs syndrome, and narcolepsy.
Research reports that yoga practice can help to alleviate sleep problems. For a natural, drug-free way to promote restful sleep, try yoga for sweet dreams.
Yoga Can Help Relieve Chronic Insomnia
Researchers at Harvard Medical School in Boston taught 20 study participants yoga breathing, meditation and mantra (sacred sound recitation) in one training session.
The participants practiced the yoga treatment before bedtime on their own and with brief in-person and telephone follow ups for eight weeks. The subjects maintained a sleep-wake diary for two weeks prior to treatment and for eight weeks during the treatment period.
The participants' sleep efficiency, total sleep time, total wake time, sleep onset latency, wake time after sleep onset, number of awakenings, and sleep quality measures were assessed from their sleep-wake diary entries.
Researchers found that the participants had significantly improved sleep efficiency, total sleep time, total wake time, sleep onset latency, and wake time after sleep onset at the end of treatment compared with before the treatment.
"Yoga is an effective treatment because it addresses insomnia's physical and psychological aspects," says study author Sat Bir Khalsa, Ph.D., assistant professor of medicine at Harvard Medical School and associate neuroscientist at Brigham and Women's Hospital, in a statement.
Yoga Helps Ease Sleep Problems
Brazilian researchers assigned 44 menopausal women with insomnia to yoga, physical therapy stretches, or no treatment for four months. Questionnaires evaluating insomnia, menopause symptoms, anxiety and depression symptoms, stress, and quality of life were obtained from the participants.
The yoga and physical therapy groups participated in sessions two times per week. The yoga program included yoga stretches and Tibetan yoga breathing.
The researchers found that the yoga participants had significantly reduced insomnia severity and menopause symptoms and improved quality of life and stress resistance compared to the control group. In addition, the yoga group had significantly fewer sleep problems than the physical therapy group.
"This study showed that a specific sequence of yoga might be effective in reducing insomnia and menopausal symptoms as well as improving quality of life in postmenopausal women with insomnia," the study authors conclude.
To learn more about yoga for sleep problems, download a free sample from Elaine Gavalas' book, "The Yoga Minibook for Stress Relief."
You can buy Elaine Gavalas' books here.
Elaine Gavalas is an exercise physiologist, yoga therapist, weight management specialist, nutritionist and healthy recipe developer.
Related