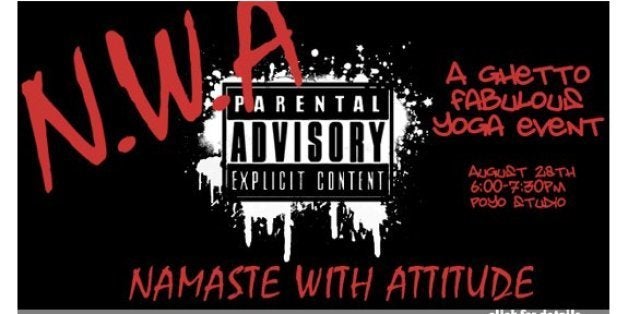 After a stream of negative backlash on Facebook, Power of Your Om's owner, Adrienne Hengels, posted her apologies, according to Jezebel. "I can see how it could be offensive and we do apologize for offending you or anyone," Hengels wrote in a post that has apparently been deleted.
When it comes to cultural "borrowing," historical perspective and respect are paramount. An article in The Root contrasts Cyrus' twerking to Justin Timberlake's VMA performance that same night. "Artists similar to JT [Justin Timberlake] always add value to the soul aesthetic when they appropriate the right way," the article notes. "Their natural appreciation for it shines through effortlessly when they perform."
If only the same could be said for the Power of Your Om's "Namaste with Attitude."
Popular in the Community