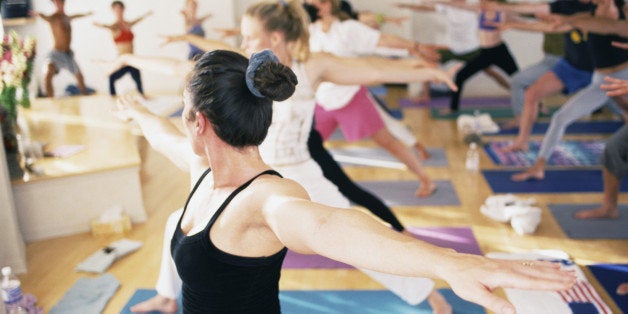 WASHINGTON, June 24 (Reuters) - The District of Columbia Council on Tuesday approved a "yoga tax" on gymnasiums and yoga classes that has angered fitness buffs in the U.S. capital.
The Democratic-controlled council voted 12-1 to give final approval to a $10.6 billion budget for 2015 that included a sales tax on gyms, yoga studios and other athletic businesses, a spokeswoman for Council Chairman Phil Mendelson said.
The budget also includes a substantial income tax cut that would be offset by expanding the existing 5.75 percent sales tax to such services as tanning salons, health clubs, car washes and bowling alleys. The move is expected to raise $5 million a year.
Dubbed the "yoga tax," the proposal has been protested by gym owners and patrons. Dozens of protesters struck yoga warrior poses outside city hall this month and chanted, "Tax Slurpees, not burpees!"
Mayor Vincent Gray, who opposes the tax, must sign the budget for it to take effect on Oct. 1.
Washington has seen an influx of younger, fitness-minded residents in recent years and on the streets of the district, one often sees joggers, cyclists and people with rolled-up yoga mats.
A survey by the American College of Sports Medicine this year ranked the Washington, D.C. region first for fitness among the 50 biggest U.S. metropolitan areas. (Reporting by Ian Simpson, editing by G Crosse)

Popular in the Community