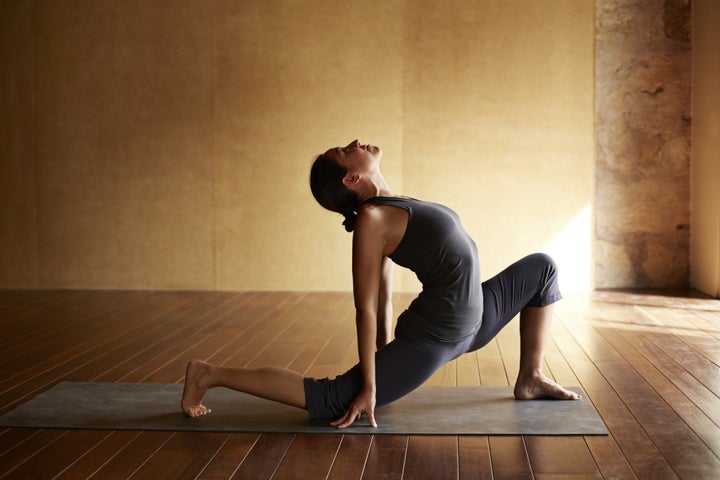 As of the Spring 2016 semester, students at the University of Minnesota will have the chance to enroll in a yoga teacher training on campus. It's the kind of course typically offered at yoga studios and fitness clubs that's designed to prepare students to become a 200-hour Registered Yoga Teacher with the Yoga Alliance. But in this case, the training is something students can do concurrently with their academic classes.
A similar yoga teacher training program at the University of Vermont is in its fourth year of operation. The class has space for just over 30 students and fills up almost immediately each year, according to UVM yoga instructor John McConnell.
The training was created "as a way to develop more community on campus," and gets students teaching yoga to their friends, professors and to community members by the second semester of the program, McConnell told The Huffington Post.
The class meets for one intensive weekend each month over the course of the school year. As they immerse themselves in the philosophy and practice of yoga, many students develop new ways of thinking about the world that balance out the academic rigor of academia, said McConnell, who has taught yoga at the University of Vermont's campus recreation department for seven years..
"Students are going through this time in their life when everything is in turmoil," he said. "The training helps students ground themselves in more goodness and look at life in a positive way."
During a recent five-week break between training weekends, McConnell said he asked his students to reflect on the yamas and niyamas, yoga's ethical and moral codes. The yamas outline concepts like "non-harming" and "non-possessiveness," while the niyamas include things like "purity" and "self-study."
The assignment got students thinking about their lives in new ways and considering how they participate on campus, McConnell told HuffPost. "The students reflected on how they were interacting with people in their classes and with their friends," he said.
The program at Naropa encompasses an entire Bachelor's degree in Yoga Studies through the Traditional Eastern Arts department. The degree has existed since the 1980s but just added a yoga teacher training component in 2006, said Naropa professor Nataraja Kallio.
"With some exceptions, the traditional view in academia is to study something with an emphasis on an objective outsider view," Kallio told HuffPost.
Naropa, as an institution, was born out of a desire to "synthesize academic training and experiential training," Kallio said. The Yoga Studies program is a perfect example, offering students rigorous training both in the history and philosophy of yoga as well as the physical and spiritual practice of it.
"There's not only the study of the subject but a self inquiry, a personal contemplation and an engagement with the material that makes it very personal," Kallio said.
Many students who go through the yoga teacher trainings at University of Vermont, Naropa and other schools go on to teach in studios, health agencies and community centers around the country, McConnell and Kallio said.
"Students are wanting education they can translate into work," Kallio said. With a yoga teacher training, he added, they get just that.
Also on HuffPost: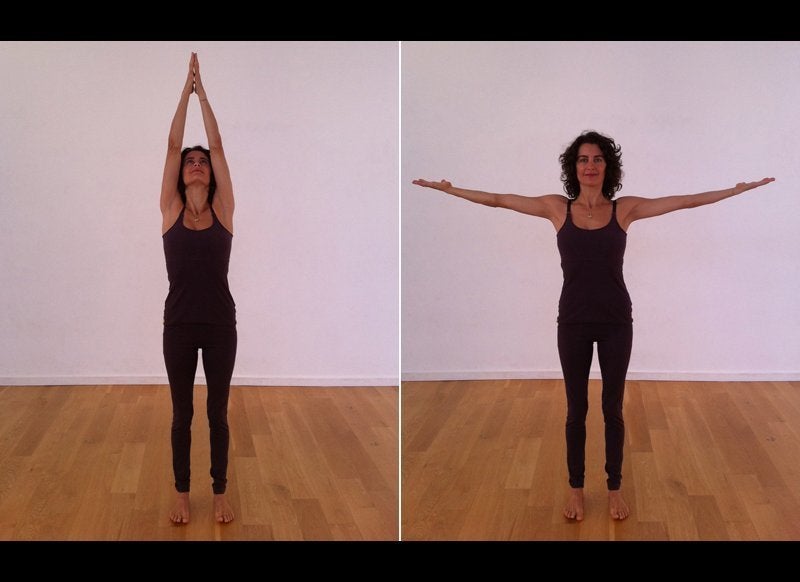 9 Yoga Poses For The Mind Body Connection
Related
Popular in the Community