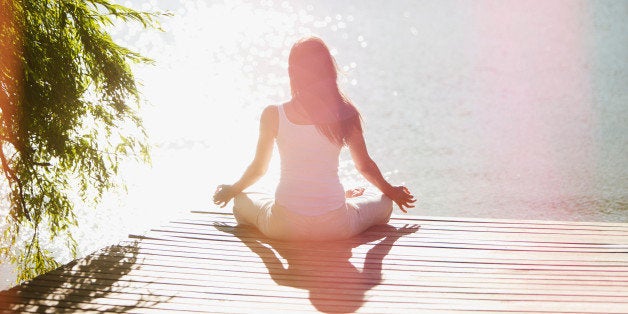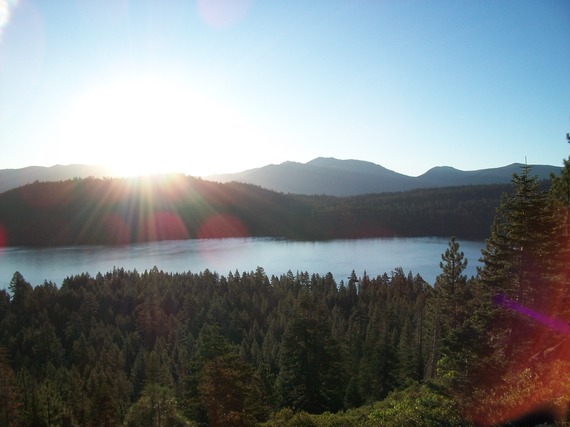 Do you love your work and feel fulfilled serving people but find that at the end of the day and on your days off you feel depleted? A couple of years ago, I would have answered a hearty "YES." Read on, my friends: I am going to share two self-care practices that can leave you energized and restored. These practices will allow you to show up in the world to do what you love from a place of energy, intention, and vibrance.
Let's face it: Those of us who are yoga teachers, healers, therapists, coaches and the like have gotten into this role because we loved to help people. We loved how our own coaching sessions or yoga classes transformed our lives and thus we became motivated to, most often times, make a major career shift so we could share what we love so much with the world.
Beautiful and inspiring, right? Yes, it is. But taking on too much and not practicing proper self-care can leave us depleted and exhausted. I know, I used to be there. A couple of years ago, I made the shift from a full time "desk" job to teaching yoga and spin as my sole occupation. I used to sub classes whenever and wherever. I used to drive all around the beautiful (and high traffic) SF Bay Area any and all the time. I'd even try to meet friends for lunch during my only short pause between classes during a full day of teaching.
Now, I do want to acknowledge that in the beginning of making a major shift from a 9-5 career to rocking a full-time teaching or client schedule, there can be a period when you need to say "yes" instead of "how?" to get the bills paid, but that is not sustainable for the long haul. When I wasn't taking the best care of myself, I was beginning to become resentful at social events that I was at. Often times I really wanted to be at home reading. I even began to not look forward to my classes as much as I used to. There was a time I taught on Fridays all day long. I would wake up at 4:30 a.m. teach a total of six classes, be done by 8 p.m., and try to meet friends for dinner after. I know. What the hell was I thinking? Of course I felt resentful at them and myself!
Through close calls with burnout and depletion, I sought the support of mentors, healers, teachers and an awesome fellowship. I realized that I was not taking the best care of myself, and thus became committed to self-care. Here are two practices I honor regularly to be a self care rockstar.
I am still dying to go on retreat where they actually take your phone away from you for a week while you do yoga and bask in the tropical sun. Many of us do not have the luxury to do that enough as we need to. I find that creating increments in my days or week when I am "offline" is important. For me, something that has been feeling really great lately is that I put an automatic reply not only on my work email but on my private email during those increments of time.
Sometimes I do this for a full day or two, or sometimes it's just an afternoon. Many times I am enjoying the redwoods and AM actually away from my email. Sometimes I am just at home being silly, rocking out to some good ol' tunes. I feel though I buy myself time to respond. I choose to spend those sacred hours of time in an intentional, yet wild and free, way rather than living in the reaction mode that being connected to our beloved devices often entails. A message that is short and sweet will do the trick: "Thanks for the message, I'll be responding to emails starting on Monday." And, friends we all know how automatic reply works -- you can respond to the important ones if you need to.
2) Honor what you need, then communicate that with others from a place of love.

Do you take on extra clients or sub extra classes when you know that your week is jam packed with very little breathing room? Or what about filling up any transition time in your day with social or work engagements?
The next time something comes up that feels overwhelming for your schedule, try saying something to the effect of: "Thank you so much for the invite! I want to share with you that lately I have been feeling energized by taking my break between classes on Thursdays with some alone time. I would love to see you soon, and I will reach out to set up a time when I have more space." Done! So easy and awesome. This is shared with love, and compassion, and is also clear and direct.
What if it is not well received, you ask? Well, setting the boundary from a place of love, compassion, and YOUR TRUTH are all that matters. If someone does not like it, and sometimes they will not, celebrate the fact that you honored your truth. Sometimes uncomfortable conversations can feel uncomfortable. You communicated in a way that was compassionate and honest, it is not your job to make someone like it. Martha Beck, coach to Oprah said: "The nature of conflict means you can't set a boundary in your life and take care of someone else's feelings at the same time."
The two practices of unplugging and communicating what you need will have you feeling intentional and deliberate about the ways you rest and restore your energy and vitality.
As said in many 12-step recovery programs: "You can't give away what you don't have." This is true for any teacher, mentor, or healer. It is important that you honor your own self so you can share what you love as your most vibrant, glowing, full and radiant self.
And guess what? When you practice such acts of self love and self reverence, you will be a magnet to all experiences of Love and Reverence. The Universe will Love you, right back!
I wish you peace, healing, and an abundance of self care and LOVE.
Photo Credit: Carolyn Roney