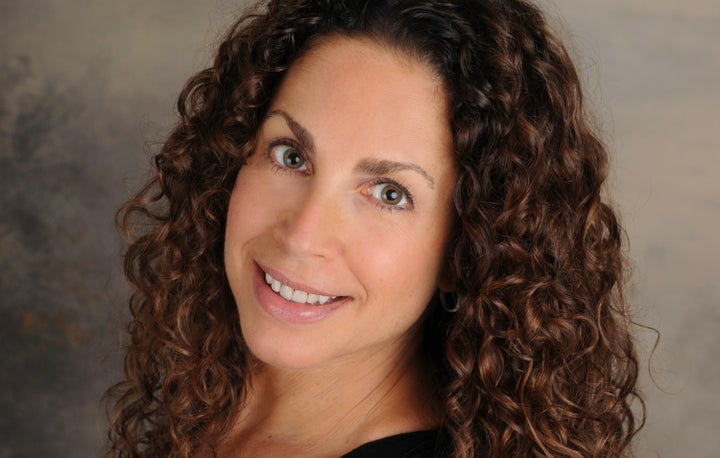 This is an interview with Robyn Tiger, MD, C-IAYT, RYT-500, Physician and Certified Yoga Therapist, founder of Yoga Heals 4 Life, a yoga therapy practice in South Jersey that serves those touched by cancer, anxiety, and stress related disorders. Robyn offers free yoga and meditation for cancer recovery classes, lectures, and workshops. She is currently working to develop trauma informed offerings for returning veterans. Robyn completed her 1000-hour yoga therapy training with Integrative Yoga Therapy and is a certified Yoga 4 Cancer and Breast Cancer Recovery and Beyond practitioner. She is on the faculty of Trauma Informed Yoga Therapy as well as their Medical Advisory Board for research. She also serves on the Medical Resource Committee for Gilda's Club of South Jersey, a nonprofit organization aiding all individuals touched by cancer.
Rob: What originally motivated you to do this work and what continues to motivate you?
One day at school in the 3rd grade, my teacher rolled out a life-sized skeleton on a pole. It was my first major aha! moment. I realized for the very first time that skeletons were not just for Halloween decorations, but also the infrastructure that supports our bodies. But what makes up the rest of us? I knew that there was so much more, and at that very moment, I knew I wanted to become a doctor.
As a physician, I spent 15 years in Diagnostic Radiology with a focus on Women's Imaging. Throughout that process, I saw the amazing technological advancements of Western medicine, enabling us to more readily detect and treat cancer. Although I was so very grateful for all of this technology, I realized that there was a large portion of patient care that was missing. How do we help patients heal? I felt like I was only working with a framework, or skeleton, of health. It was not until my yoga therapy training that I began to fill in these gaps and approach healing in a more holistic, comprehensive and integrative manner.
State of the art cancer treatments including surgery, chemotherapy, and radiation are wonderful for treating the cancer, but they can result in physical limitations, emotional distress, and dampened spirit. For years, other than giving patients a hug and a smile, I was completely lost as to how to help them heal. I knew that my job as a doctor was not nearly complete.
I felt so strongly about the importance of using yoga therapy to provide healing that I gave up practicing traditional medicine and fully dedicated myself to yoga therapy. My yoga therapy practice focuses on seeing each individual as the sum of their parts at all layers of their being, and strives for the optimal healing of body, mind and spirit beyond the "skeleton."
What is the most rewarding aspect of your teaching experience?
Individuals, through their own experiences, have the power within to heal themselves.
I frequently receive emails, texts and calls telling of my students' success stories using tools I have taught in sessions. They then are paying it forward by sharing what they have learned with their friends, family, and colleagues.
I've repeatedly watched the transformation of a slow moving, lethargic, frightened individual with a hunched stance, shuffled gait, and lack of eye contact use the tools of yoga and meditation to transform into a confident, strong, enthusiastic, and empowered being.
Together, both on and off the mat, we create meaningful relationships and a supportive community.
What are some of the things your students have taught you?
My students have taught me the importance of maintaining a safe space and really hearing with my whole being what an individual wants and needs in order to tailor a class to fulfill those needs.
My students have also given me the gift of time—deeply appreciating the time we share with each other. I am honored each and every day that my students choose to spend their time with me on their journey of self-healing.
In what ways do you think yoga addresses some of the societal factors (e.g., misunderstandings, misinformation) at play in working with people recovering from cancer?
One of my mentors, Tari Prinster, has said, "Our bodies were made to move." Cancer patients as well as many yoga teachers are fearful that yoga is dangerous to an individual who has cancer. Sitting on the couch or lying in bed just waiting for the next doctor's appointment, chemotherapy, or radiation treatment is hurtful to the body, mind and spirit. Specialized Yoga and Meditation for Cancer Recovery classes help an individual become physically, emotionally and spiritually strong. Participants are empowered to take on whatever comes their way.
My students have told me that when their bodies are stronger they make better decisions because they trust themselves more. They are more involved in their treatment plans and recovery, and thus heal faster. When our bodies are strong, our emotions, minds, and spirits are stronger and more engaged in the healing process. This where the true power of healing lies.
In working with people recovering from cancer, what changes have you noticed in yourself, your thinking, or feelings about 'cancer'?
I have repeatedly observed my students with cancer experiencing a "wake up call." They want to know how to choose a healthier lifestyle (work, diet, exercise), spend more time with loved ones, leave stressful jobs, and tend to items on their bucket list. I have learned through the eyes of my students to see each morning of my life as my own "wake up call" to find presence whether it be within myself or with others. I am constantly thinking how I can make the healthiest decisions possible with regard to my own personal lifestyle. I am empowered by my students to be the best version of myself that I can be.
What are some of your ideas about or hopes for the future of service yoga in America in the next 10 years?
My dream is that the medical community will see patients as I do—as more than just their cancer. Patients are individuals composed of many layers in need of healing. Yoga for cancer recovery is a necessary component in every single patient's treatment plan that should be accessible to every individual throughout the world.
Are you a yoga instructor giving back to underserved populations? E-mail Executive Director Rob Schware if you're interested in being interviewed for this series. And thanks for all that you do in the name of service!
Related
Popular in the Community